Four housing developments in Dublin, comprising of over 260 modular or rapid build social housing units, which were due to be finished in 2021, have been further delayed.
Construction at the developments began in 2019 and 2020 but was impacted by Covid-19.
Dublin City Council said inspectors had also identified issues at the social housing sites which need to be rectified by the contractor.
Modular houses are units assembled in a fraction of the time of traditional housing, off-site in a factory, using the same standards and regulations as traditional homes.
The main advantage of this type of housing is the speed that homes can be assembled.
They can be on site in a matter of hours in and the construction is not usually effected by things like weather so builders are not out in the rain.
These houses usually have an expected life span of around 60 years.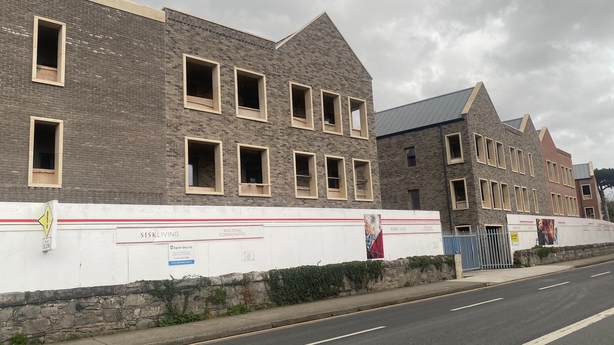 The Government has said on numerous occasions it will use this type of housing to help alleviate the housing crisis.
There are 261 modular houses and apartments which are in the process of being built at sites at Bunratty Road in Coolock, Bonham Street, Springvale, Chapelizod and Cork Street in the city centre.
Asked why the complexes has been delayed for so long, construction company Sisk said the delays were due a number of issues including site shutdowns during Covid-19.
It also said reduced labour availability since the pandemic had had an impact.
The company said that excessive exposure to adverse weather conditions during the shutdown periods had caused deterioration issues to arise.
People Before Profit councillor Hazel de Nortúin criticised the delay and said there are hundreds of people in her area desperate for social housing.
"It's very frustrating particularly the detrimental effect it has on families who are waiting on the housing list. I mean we are very lucky to have any available public housing within our constituency.
"If you do get people who are allocated a public house you are also freeing up possibly private housing.
"So at the moment we are seeing a complete standstill; to public housing, private housing and emergency accommodation.
"So although the issues aren't going away in regards to housing, the housing supply has completely dried up across all sectors. So if this is delayed it has a detrimental effect going back through the whole list.
"People are still waiting to get housed, people are still waiting for those houses to free up and it just adds more and more pressure."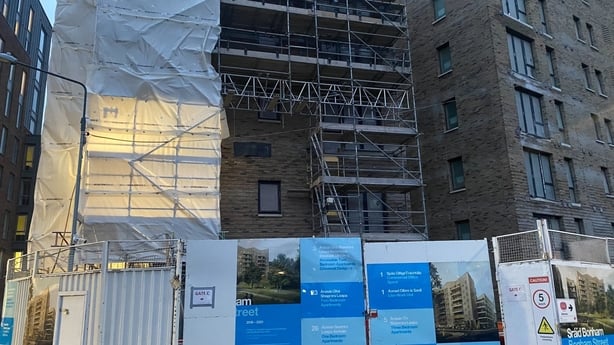 The city council said it is awaiting a report on the matter and that a completion date would likely extend into 2023.
If that is the case then these houses and apartments, which are supposed to be rapid builds, will have been delayed for around two years.
In a statement Sisk said its supporting the delivery of numerous public infrastructure projects and has a long history of doing so successfully across Ireland.
Rory Hearne, lecturer in Social Policy at Maynooth, says the Government should not be depending on local authorities to build modular housing.
"It's really devastating and really unacceptable that we would have these level of delays and I think it goes back to the over reliance of the city councils of the county councils our overall housing policy on the private builders, private developers to deliver social housing.
"The local authorities simply don't have the capacity or don't have the will to really put the pressure, to monitor the private builders.
"Are they actually building what they say they are doing, why are these delays in place.
"I think we really need to look at now how does the public sector itself build social housing like through a national state construction company."
Nadine from Ballyfermot has been on the social housing waiting list for 11-and-a-half years and is living in a homeless hub in Harold's Cross with her three girls and is due another baby in February.
She was made homeless in July because her landlord was selling his property.
Nadine said: "I am so desperate like I am on the housing list now 11-and-a-half years.
"I am suffering with mental health now the last few years, but its just getting worse and worse now since I became homeless and I'm just sick of it.
"It would mean so much to get me and my kids our forever home, so I don't have to be pulling and dragging my kids in and out of hubs."