A senior Irish Vatican figure has stressed the importance of supporting artists like Salman Rushdie that speak truth which may be uncomfortable for the wider public at times.
The Secretary General of the Pontifical Council for Culture Bishop Paul Tighe was speaking at the opening of an exhibition of collections by three Irish artists in Dublin who also have works on display in the Vatican.
He asked those attending the opening of the exhibition on South William Street to take a moment to pause, think or pray about Mr Rushdie.
British author Salman Rushdie was stabbed at a literary event in New York state yesterday and now is on a ventilator.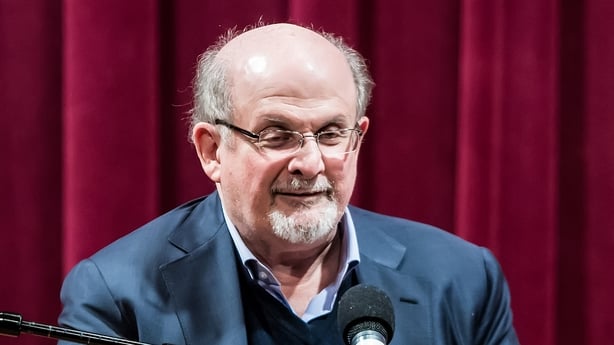 Bishop Tighe stressed the need for artists' voices and their contributions in the world.
He urged parishes in Ireland to encourage local artists to work with the Catholic Church. He cited St Mel's Cathedral in Longford - which hosts artistic events - as an example of this kind of co-operation.
Asked about changes in the Catholic Church due to the Synodal Pathway announced by Pope Francis, Bishop Tighe acknowledged the Synod was part of wider discussions in the Vatican.
"Our primary interest (in culture) is with people who would not categorise themselves as being believers or of being people of faith. We'd be saying to anyone on a Synodal path is to listen to the voices outside."
Bishop Tighe said while some people may seem critical of the Church, they may have much to say.
On the Irish Synodal Pathway, he noted that his colleague Sr Nathalie Becquart who is a consultar to the Synod of Bishops, was in Ireland recently to speak to Irish bishops.
He said Sr Becquart was "very impressed with what was happening" in Ireland and that there was "an openness to change".
The three Irish artists featured in the exhibition opened in the newly refurbished Assembly House building on South William Street in Dublin are John Behan, Carmel Mooney and Eve Parnell.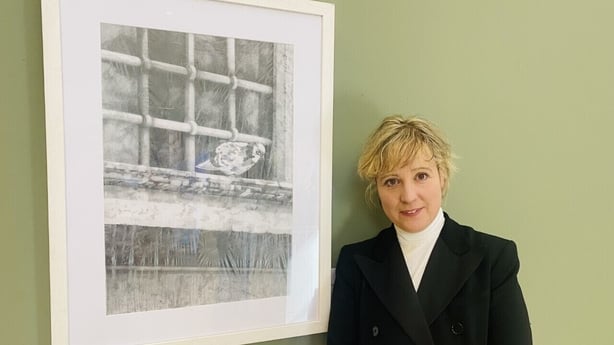 Each also has pieces of their work on display in the Vatican.
Artist Eve Parnell's work is a drawing from a Bernini sculpture of Fortitude. She focused on Justice "peeping out" at the back of the sculpture.
The drawing has been placed in a small room in what she described as a 1930s style building on Via della Conciliazione.
It is also a room with a bookcase, a table and two chairs; where cardinals meet journalists. The chair in which the cardinal sits, also faces Eve Parnell's picture.
Artist Carmel Mooney also has a piece in the Vatican of the Nativity in Murano glass. It was bought by the Vatican when Benedict was Pope. Her work currently on display in Dublin is the prototype of that nativity scene.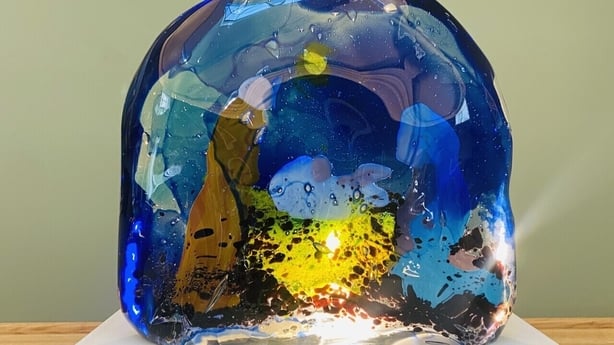 When Pope John Paul II came to Ireland in 1979, John Behan was amongst the artists that marked the occasion.
A friend of the poet Seamus Heaney - who had written a poem about St Francis - Mr Behan decided to create a bronze sculpture called St Francis and the Birds.
On discovering that three artists had their works in the Vatican, documentary-maker Maebh O'Regan curated the exhibition.
She explained: "I got in contact with Bishop Tighe and told him I was making a film.
"I went out, expecting a soundbite, and he put aside an entire morning and was generous with his time and said he would come back when the exhibition [opened]."