A man has been charged with attempted second degree murder following the stabbing of British author Salman Rushdie at a literary event in New York state yesterday.
Mr Rushdie, whose writings have made him the target of Iranian death threats, is on a ventilator and unable to speak after undergoing hours of surgery.
Police today charged suspect Hadi Matar with attempted murder in the second degree. He was remanded without bail to Chautauqua County Jail.
Earlier, Mr Rushdie's agent Andrew Wylie wrote in an email: "The news is not good."
He said: "Salman will likely lose one eye; the nerves in his arm were severed, and his liver was stabbed and damaged."
We need your consent to load this rte-player contentWe use rte-player to manage extra content that can set cookies on your device and collect data about your activity. Please review their details and accept them to load the content.Manage Preferences
US President Joe Biden today condemned the "vicious attack" on Salman Rushdie.
In a statement praising the author for his "refusal to be intimidated or silenced," Mr Biden said he and his wife, Jill, "together with all Americans and people around the world, are praying for his health and recovery".
European Union foreign policy chief Josep Borrell said he "strongly" condemns the attack on Mr Rushdie.
"International rejection of such criminal actions, which violate fundamental rights and freedoms, is the only path towards a better and more peaceful world," Mr Borrell said in his tweet.
French satirical magazine Charlie Hebdo, targeted in a devastating 2015 attack over cartoons about the Prophet Mohammed considered blasphemous by many Muslims, has denounced the stabbing of Salman Rushdie.
"Nothing justifies a fatwa, a death sentence," wrote the magazine's managing editor Laurent Sourisseau, known as Riss, himself a survivor of the 2015 shootings, which claimed 12 lives.
Mr Riss, who still lives under police protection, later told the French weekly Journal du dimanche that no one living under the threat of such an attack can ever drop their guard.
Strongly condemn the attack on @SalmanRushdie and wish him a speedy recovery.

International rejection of such criminal actions, which violate fundamental rights and freedoms, is the only path towards a better and more peaceful world.

— Josep Borrell Fontelles (@JosepBorrellF) August 13, 2022
Mr Rushdie, 75, was being introduced to give a talk to an audience of hundreds on artistic freedom at western New York's Chautauqua Institution when a man rushed to the stage and lunged at him.
Stunned attendees helped pull the man away from Mr Rushdie, who had fallen to the floor.
A New York State Police trooper providing security at the event arrested the suspect who was identified as Hadi Matar, a 24-year-old from Fairview, New Jersey, who bought a pass to the event.
A doctor in the audience helped tend to Mr Rushdie while emergency services arrived, police said.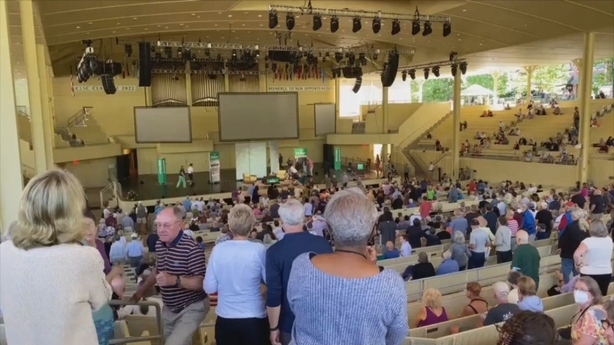 Mr Rushdie, who was born into a Muslim Kashmiri family in Bombay, now Mumbai, before moving to the UK, has long faced death threats for his fourth novel, 'The Satanic Verses'.
Some Muslims said the book contained blasphemous passages. It was banned in many countries with large Muslim populations upon its 1988 publication.
A few months later, Ayatollah Ruhollah Khomeini, then Iran's supreme leader, pronounced a fatwa, or religious edict, calling upon Muslims to kill the novelist and anyone involved in the book's publication for blasphemy.
Mr Rushdie, who called his novel "pretty mild," went into hiding for nearly a decade.
Hitoshi Igarashi, the Japanese translator of the novel, was murdered in 1991.
The Iranian government said in 1998 it would no longer back the fatwa, and Mr Rushdie has lived relatively openly in recent years.
Iranian organisations, some affiliated with the government, have raised a bounty worth millions of dollars for Mr Rushdie's murder.
And Khomeini's successor as supreme leader, Ayatollah Ali Khamenei, said as recently as 2019 that the fatwa was "irrevocable".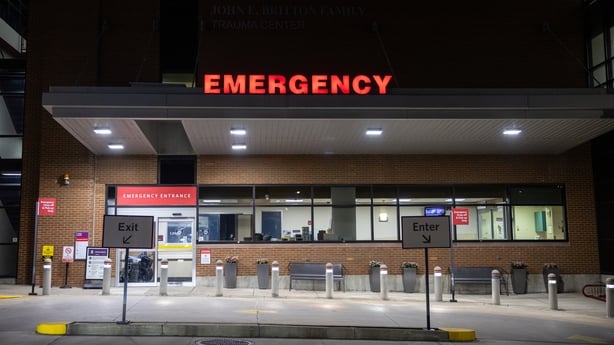 Iran's semi-official Fars News Agency and other news outlets donated money in 2016 to increase the bounty by $600,000.
Fars called Mr Rushdie an apostate who "insulted the prophet" in its report on yesterday's attack.
Mr Rushdie published a memoir in 2012 about his cloistered, secretive life under the fatwa called 'Joseph Anton', the pseudonym he used while in British police protection.
His second novel, 'Midnight's Children' won the Booker Prize, while his new novel 'Victory City' is due to be published next February.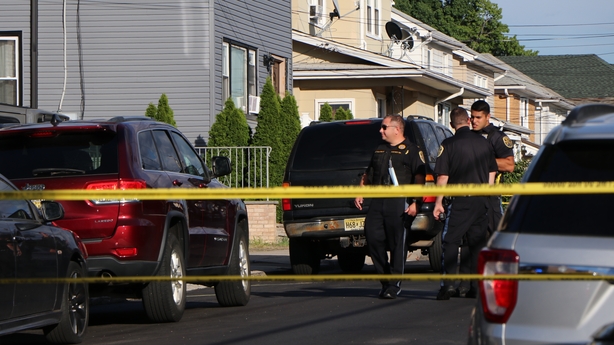 Mr Rushdie became a US citizen in 2016 and lives in New York City.
A self-described lapsed Muslim and "hardline atheist," he has been a fierce critic of religion across the spectrum and outspoken about oppression in his native India, including under the Hindu-nationalist government of Prime Minister Narendra Modi.
PEN America, an advocacy group for freedom of expression of which Mr Rushdie is a former president, said it was "reeling from shock and horror" at what it called an unprecedented attack on a writer in the US.
"Salman Rushdie has been targeted for his words for decades but has never flinched nor faltered," Suzanne Nossel, PEN's chief executive, said in the statement.
Earlier in the morning, Mr Rushdie had emailed her to help with relocating Ukrainian writers seeking refuge, she said.