The contents of a former seminary in Dublin are to go for auction as part of the process of making the property available to house hundreds of Ukrainian refugees.
More than 600 lots from Clonliffe College Seminary in Drumcondra are being put up for sale.
More than 30 acres of grounds on the Clonliffe College site were sold some time ago and the Archdiocese of Dublin has been in the process of vacating the site.
This process has been accelerated to allow the old seminary to be re-purposed to house Ukrainian refugees.
The site owners, Property Developers Hines, have made a submission to officials in Dublin City Council and the Department of Housing to provide temporary emergency accommodation for the refugees.
RTÉ News understands that this proposed plan involves three phases, with phase one initially accommodating approximately 150 people potentially within the next four to six weeks.
Over the longer term, as many as 600 people could be accommodated at Clonliffe over a 12 to 20-month period.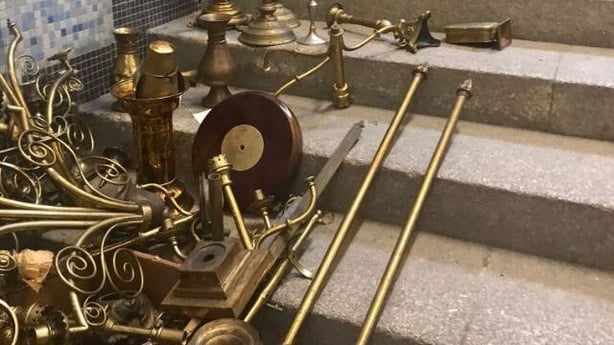 Some remedial works would be required on the main buildings prior to being brought into official use as temporary emergency accommodation.
The collection going for auction includes a 19th century oak pulpit, an oak confessional box, a Steinway piano and over 70 pieces of art dating back 300 years.
There is also wooden furniture, light fittings, mirrors, candelabras, and even a dictaphone dated to 1900.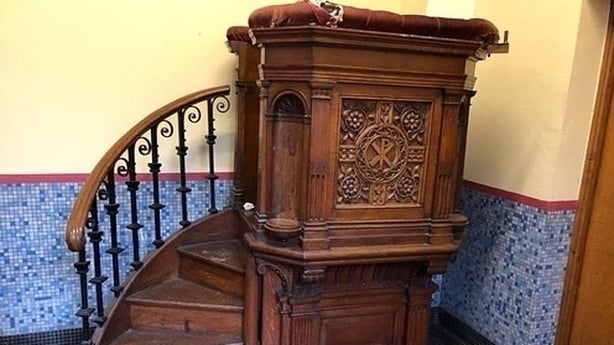 Antiques dealer Niall Mullen has spent the last 18 months cataloguing and assembling the collection, which has been on view over the weekend.
"I condensed it down to two floors to try and make it easy to view otherwise people would definitely get lost," he said.
Huge thanks to antiques dealer @niallmullen2 for leading me through the endless corridors of the old seminary in Clonliffe college- its contents are up for auction today so that the space can be cleared to house Ukrainian refugees pic.twitter.com/LemwlTx4vx

— Joan O'Sullivan (@JoanStories) May 10, 2022
Mr Mullen said there has been quite a lot of interest in the many old but still pristine pews on sale and in the artwork with people discovering long lost relations who were featured in them.
"It's been a mixture of collectors, people who live locally and former students," he said.
"It's the last of its type … this type of auction … they're becoming less and less.
"You don't have many institutions of this size and with this history going back 170 years."
---
We need your consent to load this rte-player contentWe use rte-player to manage extra content that can set cookies on your device and collect data about your activity. Please review their details and accept them to load the content.Manage Preferences