A 'vision' for a 10-year redevelopment of part of the Guiness site in Dublin city is going for public consultation.
Modernisation of the world famous 260-year-old brewery has freed up 12.5 acres in the plant on James Street in The Liberties.
A proposal for a 'Guinness Quarter' was first announced by Diageo in 2017.
After what was described as a "three-year selection process", Sean Mulryan's Ballymore Homes was announced as the development partner in September 2020.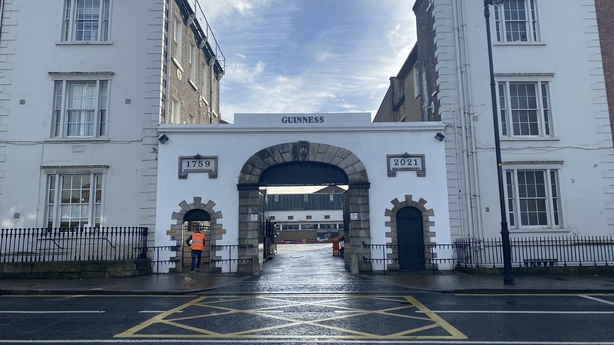 However, Ballymore Homes says there is no detail available yet on the plan.
When Diageo first announced the scheme, it said there would be space for 500 homes, as well as 63,000 sq/m of office space, 5,000 sq/m of retail space and 22,000 sqm towards hotel and leisure.
A spokesperson for the company said the plan had "started from scratch since then".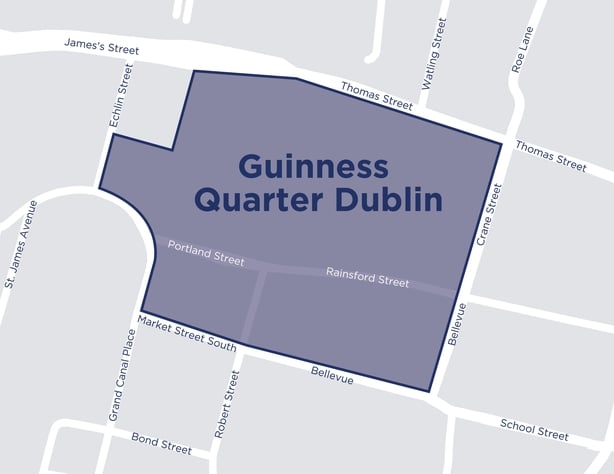 It has been confirmed that there will be mixed tenure for the housing on the site and that the Iveagh Trust will manage the social units.
It will also be the country's first development to be carbon neutral.
The development, reported to be worth around €1 billion, would take up around 25% of the Guinness site.
According to a statement on Ballymore Homes' website, the development in central Dublin will be "one of the most exciting regeneration schemes in Europe".
Mr Mulryan said that Guinness has become a symbol for Ireland.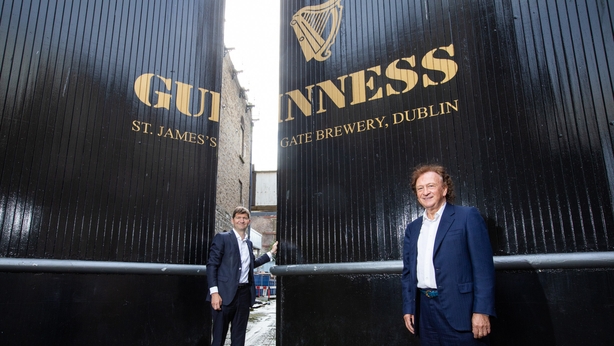 "St James's Gate has over 260 years of history, and so, we have a unique responsibility to ensure that when that famous gate opens, it opens to a place synonymous with good times and memorable experiences," he said.
The company says it hopes to have a masterplan ready to go to Dublin City Council next year.
However, local councillor Darragh Moriarty said the lack of detail about the delivery of housing, offices and cultural space is "disappointing".
"It is just a PR exercise. What do they want people to give feeback on? They will have to get serious about engaging with local people and stakeholders," the Labour Party councillor said.
The public consultation starts tomorrow in the Digital Hub and is due to continue daily from 10am to 6pm until 5 November.