The ESB has been criticised for a lack of a plan to reinstate Number Twenty-Nine - the Georgian House Museum - following the redevelopment of its former headquarters in Dublin.
There is still no proposal to reopen the museum six months after the ESB was refused permission by Dublin City Council to convert it into three luxury apartments.
In a statement, the ESB said that "following the decision of Dublin City Council, ESB is engaging with them and other stakeholders on suitable heritage initiatives".
The museum was closed and fixtures and fittings were removed from the space at No 29 Fitzwilliam Street which extends into part of No 30 Fitzwilliam Street and No 62 Upper Mount Street.
The Dublin Civic Trust has called for a "speedy resolution" to the continued closure.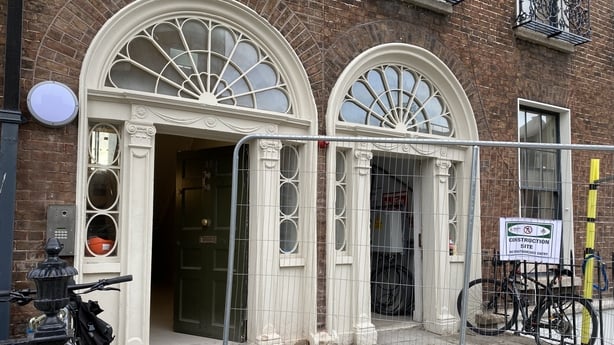 "It has created a void in the interpretation and showcasing of Georgian Dublin which the ESB has a responsibility to resolve with all stakeholders".
Local Green Party councillor Claire Byrne said: "The public sentiment towards the museum and the planning decision make it very clear that the people want to see the museum back in operation as soon as possible and I hope ESB would see fit to honour that".
The redevelopment of offices on the site of the Sam Stephenson-designed 1960s office block is nearing completion.
The ESB was also given permission to refurbish nine Georgian houses on Fitzwilliam Street and Upper Mount Strett, with four being converted from office to residential use.
The original demolition of 16 Georgian houses to make way for an office block in 1965 caused one of Dublin's biggest conservation controversies.