Dublin city councillors have called for a change in planning laws to prevent profiteering after property developers put the former Chivers factory site in north Dublin up for sale after getting planning permission.
However the developers, Platinum Land, say they are proud of their work in getting the derelict site ready for house building.
The Chivers jam and jelly factory in Coolock has been derelict since it closed down in 2007.
Local councillors say Platinum Land promised a development of up to five-storeys high when they asked for rezoning that would provide local housing and an end to problems of anti-social behaviour.
The scheme was given permission by An Bord Pleanála under fast track planning. New height guidelines increased the maximum height to nine-storeys and the number of units increased from 350 build-to-rent units to 471, and were later increased again to 550.
Platinum Land now wants to sell the site for €25 million - it had originally been valued at just €2.55m before rezoning and planning permission.
Local Independent Councillor John Lyons has produced an email to show councillors were lead to believe that Platinum Land would be building the housing.
In an email to councillors, company director Andrew Gillick stated in 2017 "zoning the site Z1 allows us to go on site and start building with houses on stream in 2018. This allows us to benefit the most amount of people the fastest".
Cllr Lyons says the city council's law agent has been asked to explore options such as compulsory purchase or dezoning of the site.
Councillor Micheál MacDonncha of Sinn Féin has called for a change in planning laws to prevent "profiteering" like this.
However in a statement Mr Gillick said his company had acted with integrity and that they were proud of their work in getting the derelict site ready for development.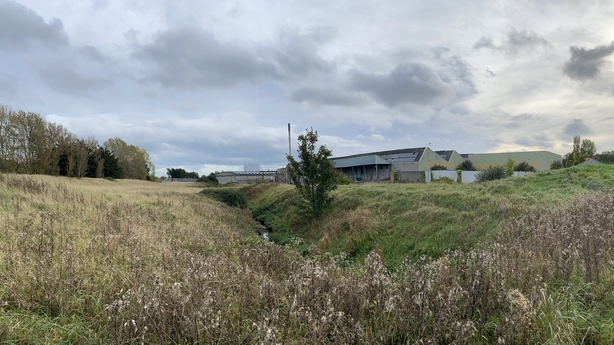 He said there was a team of 50 people working on the project, with millions spent on consultants and design fees.
Mr Gillick said there is an agreement to lease 30% of the development to Dublin City Council for social housing on a 25-year lease at discounted rates.
He said the scheme will include a three-acre park, creche, playgrounds, café and 40% green space.
"We are property developers not builders nor a large pension fund that holds large rental portfolios. Now is the time for a build to rent fund and a large builder to complete the final stage".
Mr Gillick added "profit is a factor of good business and good business decisions, in any sector of the economy. Providing housing is a business and for that to happen business and investment needs to be encouraged."