The historic bandstand in Dublin's St Stephen's Green is to remain cordoned off due to damage apparently caused by crowds who used it for outdoor socialising during the Summer.
In a statement, the Office of Public Works (OPW) said that damage to the roofing structure was "more than likely caused" by people hanging off horizontal tie rods.
The bandstand, which was built in 1887, is a protected structure and was never designed to hold crowds of people. It was cordoned off after crowds of young people used it for party in June.
However, crowds with a music loudspeaker forced their through the protective barriers again the following day and some were seen to being swinging from roof supports.
The OPW has said that a specialist contractor has been asked to carry out an assessment of the damage to see what can be done. It stated that some timber floorboards have come loose and there is a risk that someone could fall through the floor.
It adds that the structure is not capable of taking the "imposed and dynamic loading" that occurred without damage occurring. The condition of the columns is uncertain because of their "age and fragility" and there is "the potential for very serious injury and damage to the structure and persons using it."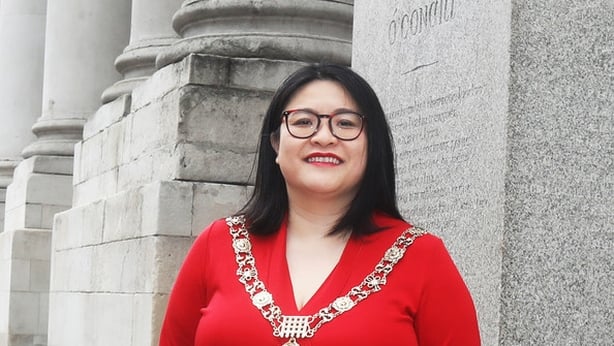 Green Party councillor Hazel Chu, who was Lord Mayor at the time, said she stands over her criticism of OPW for cordoning off the bandstand.
"If you cordon off a public space, some people see it as an attraction and a challenge," she said, adding that security should have been in place at it instead.