Reduced traffic on Dublin's Merrion Row to encourage outdoor dining is to be trialled by the city council.
The decision follows public consultation, which received nearly 2,400 submissions, with 93% supporting the idea of reducing Merrion Row to one lane.
Owner of Hugo's Restaurant Gina Murphy and spokesperson for the local trader's group welcomed the announcement and said she believed the city council would only have agreed to a trial if they thought it would work.
She described the plan as providing a "cultural corridor that will be an amazing amenity for the city".
Her group had originally asked for the street to be pedestrianised to make it a walkway between St Stephen's Green and Merrion Square and linking national museums and galleries.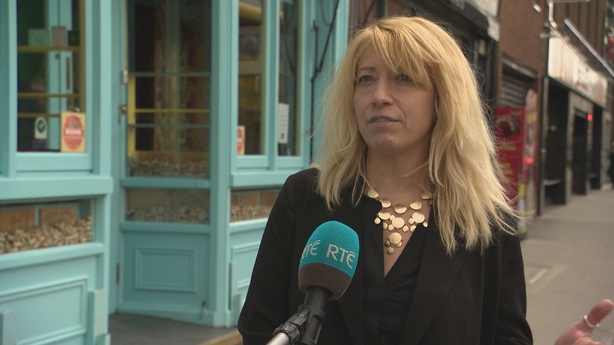 The council has now agreed to test the reduction of Merrion Row to one lane of traffic - it currently operates one-way on two lanes.
Merrion Row will take outbound traffic from Kildare Street, while traffic flow on Hume Street and Ely Place will be reversed to take traffic from St Stephen's Green East.
This arrangement will be trialled from 6am Saturday 15 May until 11pm on Sunday 16 May.
In a statement the council stated that there had been a "huge" response.
"If the trial is successful a design can then be finalised, taking into account feedback from the recent consultation, which would allow for accessible footpath extensions on both sides of Merrion Row to facilitate outdoor dining this summer".
Ms Murphy, founder of the Business Owners and Operators of Merrion Row (BOOMR) which represents 12 hospitality busniesses and other traders on the street, said it is hoped that this arrangement will help businesses get back on their feet following lengthy closures.