Gardaí say they are pursuing a criminal investigation into the holding of a so-called rave in Dublin's south inner city on Saturday night.
In a statement, gardaí said that the issue of face masks and social distancing in a public place is not a criminal matter.
However the holding of an outdoor event is covered by Covid-19 regulations and they are working to identify the organisers of the event in Oliver Bond flat complex.
The party, believed to have been a birthday celebration, was held on an all-weather football pitch.
Residents of the flat complex have had ongoing problems with drug dealing and anti-social behaviour but say they were reluctant to speak out in the past.
However, the events on Saturday night, which involved drug-taking and residents' stairways being used as toilets, have brought a public response.
Local spokesperson Liz O'Connor said: "It's disgraceful that people can come from all parts of the city with no regard for people's health or children living in the blocks. Enough is enough."
Earlier, Sinn Féin TD for Dublin South Central criticised the garda response to reports of a large gathering of young people at an outdoor party in a flat complex in the inner city on Saturday night.
Video of the event has circulated online and showed a marquee with music playing at the Oliver Bond Flat Complex, which is in an area that has one of the highest Covid-19 infection rates in the country.
Aengus Ó Snodaigh said gardaí dispersed the crowd of youths after midnight despite being called after 7pm.
If "they had bothered turning up earlier" they would have observed all breaches of the public health guidelines by the group, he said.
Mr Ó Snodaigh added the incident left residents fearing for themselves and distraught at the anti-social behaviour and drug use on display.
While there is a degree of personal responsibility needed, Deputy Ó Snodaigh said, the gardaí too had to take responsibility.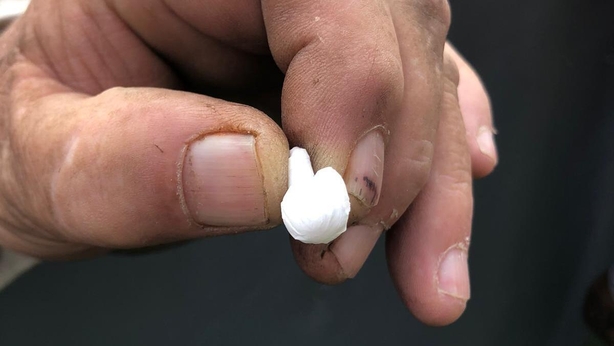 He said that a garda station at Kevin Street is less than 1km away from the complex, "yet they couldn't attend" where over 100 youth were alleged to have been observed drinking, partying and taking drugs in contravention of public health guidelines.
Separately, Sinn Féin TD for Dublin Mid-West Eoin Ó Broin said local authorities and gardaí should use the powers they have to fine people, adding those powers are significant.
He said rave participants were putting themselves, their grandparents and their communities at risk.
According to reports, residents of the flat complex complained they had called gardaí from the early evening but they only arrived around midnight, and that the party started up again an hour after they left.
"It's a disgrace and has to be answered [for]," Deputy Ó Snodaigh said, adding that he would be contacting Dublin City Council and Garda Commissioner Drew Harris in relation to his concerns.
In a statement issued over the weekend, gardaí said the people at the party dispersed when gardaí arrived.
The statement added that no breaches of regulations were detected and officers maintained a presence in the area.
They said there were no complaints about the party starting up again.
Call for mayor to visit 'terrified' residents
Meanwhile, Independent Dublin City Councillor Mannix Flynn has called for the Lord Mayor of Dublin Hazel Chu to visit the "terrified" residents of the Oliver Bond Flat Complex to reassure them.
Cllr Flynn told RTÉ's Today with Claire Byrne programme that the gathering was "an act of complete intimidation" and was well-organised.
Cllr Flynn said that Dublin City Council knew early on about the party and have an obligation and duty of care for managing this housing estate, adding they had abandoned the local residents.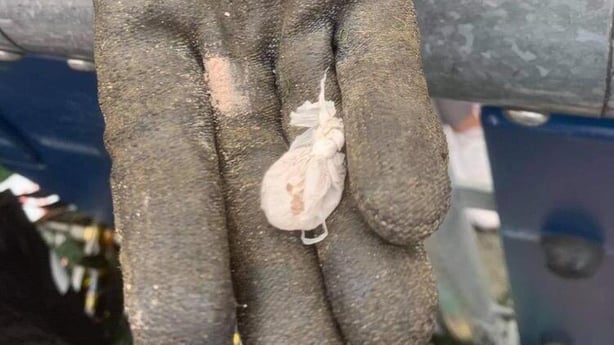 He said he got a huge amount of calls and stress calls from people, some people tried to leave their homes and many could not.
He said that witnesses informed him that the gardaí were called and they "drove around and did nothing".
Cllr Flynn said he is vice chairperson of the council's Joint Policing Committee and will raise the matter this week at their meeting.
He called for the chief executive and deputy chief executive of the City Council, Owen P Keegan and Brendan Kenny, to issue a statement to reassure residents they will put proper support structures in place to stop things like this from happening.
Cllr Flynn said the level of anti-social behaviour and breaches of public health guidelines included a rave and drug taking that went on until the early hours of the morning.
He said that the disconnect with young people who risk lives and the economy of the nation for a "selfish night out" is not good enough and they are young adults who are showing contempt for public health.
Cllr Flynn said an alarming amount of needles, heroin, cocaine and other drug paraphernalia was left behind and those cleaning up feared contracting the virus from steel stairwells or play areas.
Separately, a local Fine Gael Senator has called for the organisers of the rave to be prosecuted.
In a statement issued this morning, Mary Seery Kearney said "a warning must go out to all others who are planning or considering organising mass gatherings at a time when Dublin is at a critical stage with Covid transmission and other areas nationwide are at risk of entering Level 3 restrictions".
Referring to the scenes recorded at Oliver Bond flats as "disturbing", Ms Seery Kearney said that those responsible for organising the rave "must be held accountable and prosecuted by An Garda Síochána".
"This is not about demonising the young people, who are naturally frustrated at such a long period of restrictions, but Dublin is on a knife-edge, now is the time for everyone to play their part for people's health and our social and economic survival as a city," Senator Seery Kearney added.
Additional reporting: Sandra Hurley