Margaret Lynch from Walkinstown in Dublin is celebrating her 100th birthday today.
Born on this day in 1920, the centenarian had to celebrate from distance.
But it did not stop her neighbours and friends from coming out to wish her well from afar or some of her 19 grandchildren, 28 great-grandchildren and five children leaving presents at her door.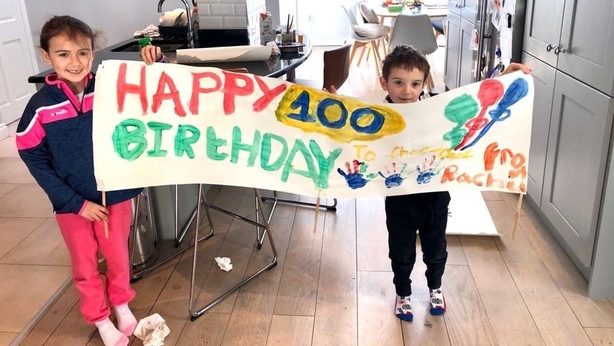 'It was very emotional as I didn't expect it on account of us all being locked in I actually didn't think anyone knew but I suppose my daughters or someone spread the word around.
"They came out and sang Happy Birthday and waved flags," Margaret said.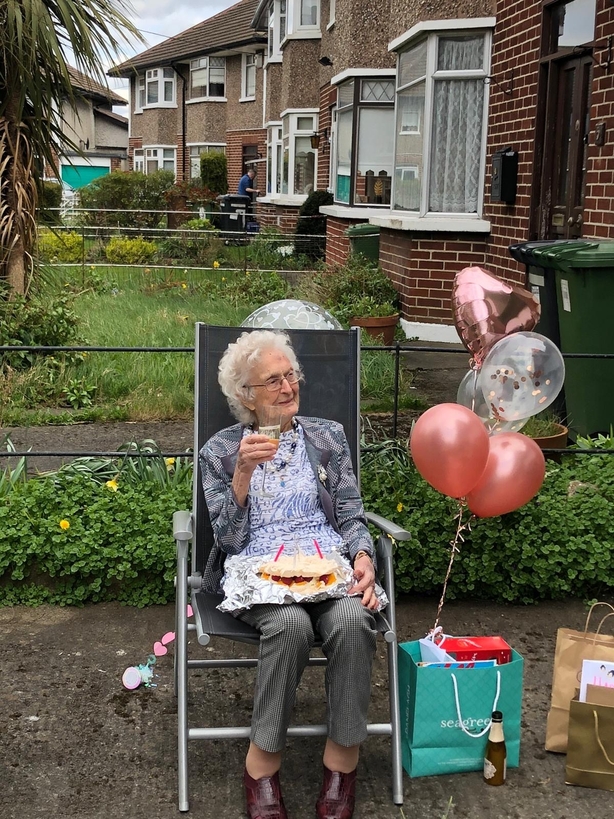 She volunteers two days a week at the local day centre and is the longest serving volunteer in the country.
She has been volunteering with the Sisters of Charity for 54 years.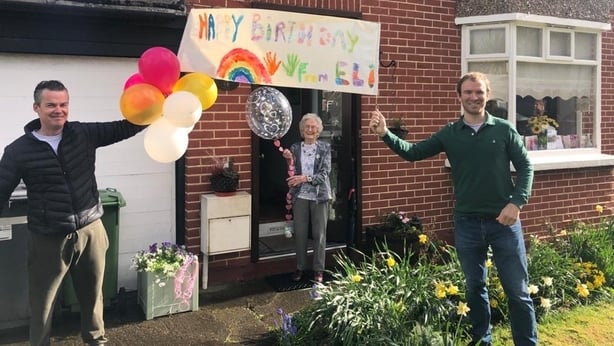 Margaret also received a special letter from the President Michael D Higgins in the post today.
"It just congratulated me on my life and different times I had lived through. I don't think it's the kind of the letter everyone gets. It had a nice cheque ... a nice big one!"
The 100-year-old says she still loves gardening and even managed to put down a few plants last week.
When asked what her secret is to living a long and happy life Margaret said: "The doctor asked me that earlier and I said eat your porridge and keep walking! I can walk a fair distance without getting tired."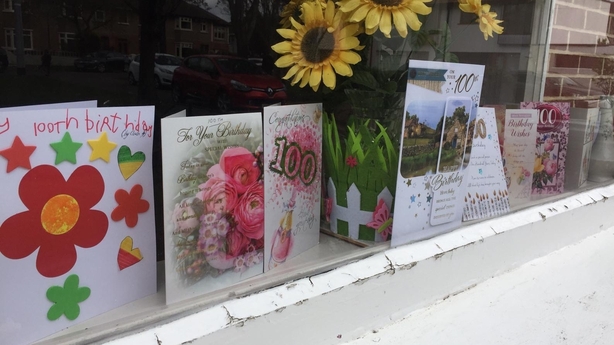 Margaret had a chat with Joe Duffy on RTÉ's Liveline earlier.
"I've had a lot of phone calls since and I enjoyed talking to Joe because I listen to him everyday. I like that kind of programme and here I am at 100 making my debut!"