A Nobel Peace Prize medal is on display in Dublin this weekend at an International Coin Fair in Dublin.
The event in the RDS is organised by the Dublin Mint Office, part of the Samlhuset Group which casts the medals for the Nobel Committee.
The medals are made from gold which has been responsibly mined in Columbia and Peru.
Five Irish people have been awarded the Nobel Peace Prize, with the first being Sean MacBride, founder of Amnesty International, in 1974.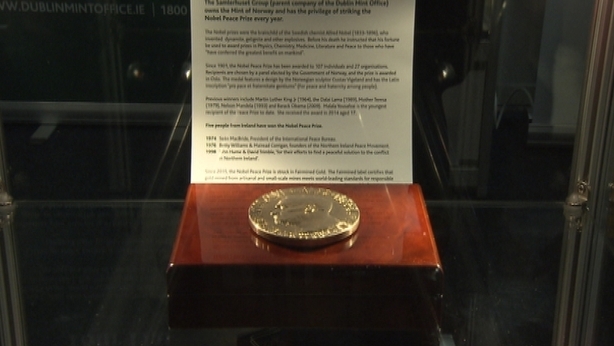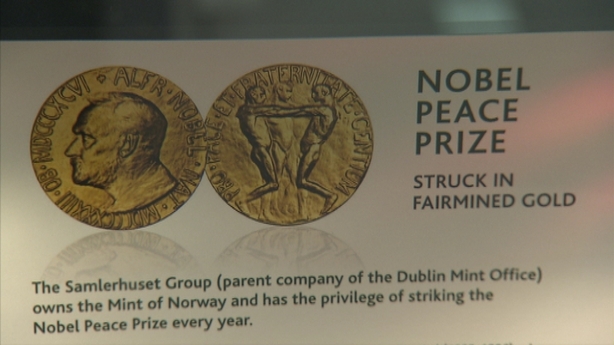 Mairead Maguire and Betty Williams were awarded the 1976 prize for their contribution to the peace movement in Northern Ireland.
John Hume and David Trimble were awarded the prize in 1998 in recognition of their role in the Good Friday Agreement.
International figures who have been recognised with the prize by the Norwegian Nobel Committee include Martin Luther King Jr, Nelson Mandela, Mother Teresa, Barack Obama, and Malala Yousafzai.