Dublin City Council says it will investigate the "targeting" of staff members on social media following the decision to remove coats from the Ha'penny Bridge at the weekend.
The coats had been left on the bridge for homeless people, as part of the #warmforwinter campaign.
The council said it removed them for health and safety reasons.
A video circulating online showing the coats being removed sparked outrage amongst social media users.
This morning the council issued a further statement with regard to the social media content around the issue.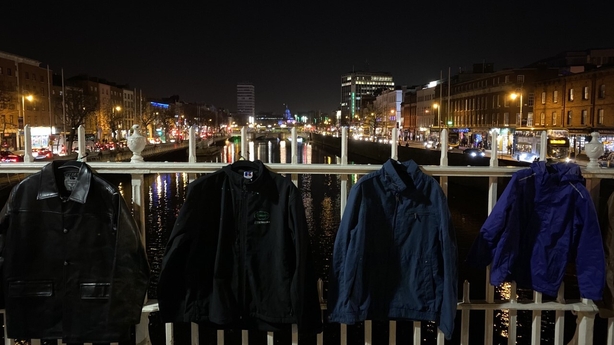 It said: "Dublin City Council often have to undertake tasks which everyone might not agree with but which are necessary for overall public safety, accessibility and maintenance of public infrastructure.
"The targeting of individual staff members in carrying out their work is completely unacceptable, particularly through social media channels and such matters will be investigated. Support is available to staff who wish to avail of it."
The organiser of the #warmforwinter campaign, Paddy Fryers, hung more than 40 coats from the bridge on Monday evening.
The city council said it did not remove any of those coats, adding that any coats previously collected were taken by Dublin Simon Community.