Government funding of €30m has been agreed for a 100-bed addiction treatment facility for homeless people in Dublin city centre.
The announcement was made by Minister for Housing Eoghan Murphy at the launch of Dublin Simon's annual report.
The €30m Government funding will cover costs of the development, while running costs will be met by the Health Service Executive.
Dublin Simon secured planning permission for the six-storey development at Usher's Island in the south city centre.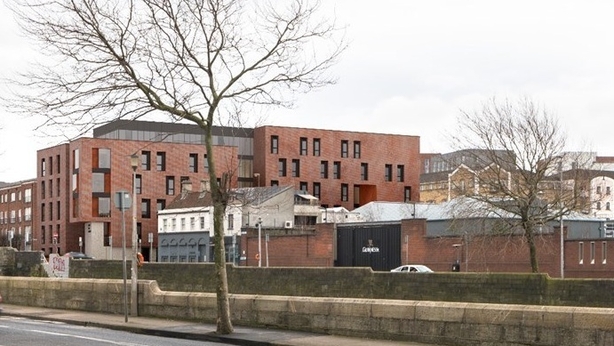 It had gone to An Bord Pleanála after objections from local residents concerned about the over-concentration of such services in the area.
The development will add 64 beds to the existing addiction treatment centre, which also has a detox unit for alcohol and benzodiazepine withdrawal.
Welcoming the funding announcement Sam McGuinness of Dublin Simon said: "Our clients experience multiple social barriers when trying to access healthcare.
"As a consequence, clients who are homeless tend not to access healthcare or addiction treatment in the first place, or when they do, lack sufficient supports after their treatment to recover; this leads to higher mortality and morbidity rates."
Mr Murphy said: "This increased number of beds, together with the establishment of Rapid Access Stabilisation and a step up/step down facility will allow Dublin Simon Community to extend its services to a significantly larger number of clients.
"It will support many individuals currently rough sleeping to exit homelessness to a home".
Work is expected to begin by the end of the year and to be completed in 2021.