The latest figures show a continuing concentration of homeless services in Dublin city, with nearly 30% of all the country's homeless being accommodated in three central postcode areas.
Dublin 1, Dublin 7 and Dublin 8 have a total of 3,001 emergency accommodation beds against a national total of 10,172, according to statistics released by the Dublin Region Homeless Executive under a Freedom of Information request.
Within Dublin, these three postcodes take 42% of homeless people in the county. There are a total of 22 postcodes, plus the north and south county postal areas in Dublin.
The largest overall number is in Dublin 1, which covers the north inner city, with 1,488 people. It is estimated that this is nearly 4% of the area's population and 20 times the national average.
This is followed by Dublin 8 in the southwest inner city, with 785 people, including a particular concentration in the Liberties area.
Dublin 7 in the northwest inner city has 728 units of homeless accommodation.
---
Read more:
Dublin Simon wants to close the door on homelessness
Homeless figures drop in June, but over 10,000 still in emergency accommodation
---
North city councillor Christy Burke (Ind) said Dublin 1 is "overloaded and overconcentrated" with homeless accommodation.
"They tell you that the accommodation is being linked into services such as alcohol or drug addiction services, but there is no reason why these services could not be provided in suburban areas," he said.
The inner city concentration contrasts with three areas that have a zero number of emergency accommodation beds - Dublin 6W, which covers Terenure and part of Templeogue, the neighbouring Dublin 16, which covers Ballinteer and Knocklyon, and Dublin 13, which covers Donaghmede and Howth.
Dublin 1 has the highest number of homeless children with 694. Of these, 422 are in properties leased from the private sector, 234 are in supported accommodation, which is mainly family hubs, and 38 are in hotels or B&Bs.
Dublin 8 has the highest number of adults in hostel accommodation with 434, followed closely by Dublin 7, which has 433.
Dublin 8 also has the biggest numbers in hotels and B&Bs, with 271 adults and 52 children.
The concentration in the city centre has endured despite private accommodation being sourced in neighbouring counties such as Meath with 342 beds, Louth 81, Wicklow 21 and Kildare 126. Kildare also now has 59 hostel places.
All of the Greater Dublin Area has 40% of the country's population, but 70% of the homeless accommodation.
Sam McGuinness of Dublin Simon said: "We are all grateful for the tolerance and generosity of the people in Dublin 1, 7, 8 who are playing an extraordinary part supporting individuals, families and children in emergency accommodation."
He said all districts in the city must be willing to play their part, adding: "Let's spread our good will and generosity and be even more inclusive and believe in people and help them get back on their feet and repair more shattered lives."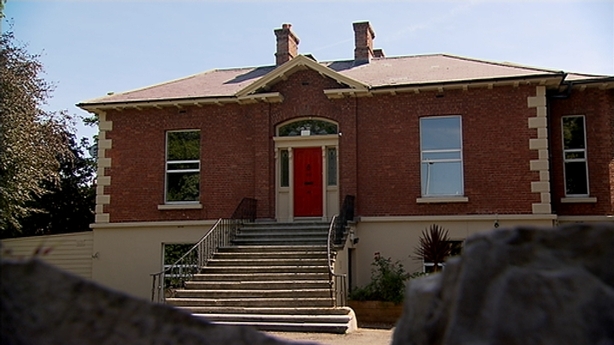 Elsewhere, local representatives in Rathgar, Dublin 6 have confirmed that a hub for homeless families is due to open in the area next month.
A total of 17 families will be housed in the building formerly occupied by the controversial Rostrevor Nursing Home on Orwell Road.
Labour councillor Mary Freehill said the most important thing is how the facility will be run.
She said it will have a neighbourhood policy with rules that residents and those running it will have to comply with.