A group of Dublin tenants have protested outside the offices of landlord I-RES over an increase in their rent by up to 25%.
The tenants of the Maple Apartments, in Beacon South Quarter, Sandyford, Dublin, were informed by letter that the rent is increasing from 1 January.
Among those gathered were students, families, and couples living together trying to save for a mortgage.
The letter, seen by RTÉ News, states that I-RES is exempt from rent pressure zone legislation, which limits rent increases to 4%.
The landlord says this is the case because the dwelling had not been the subject of a tenancy in the two years prior to the area being designated as a rent pressure zone.
TD Richard Boyd Barrett met the tenants this afternoon.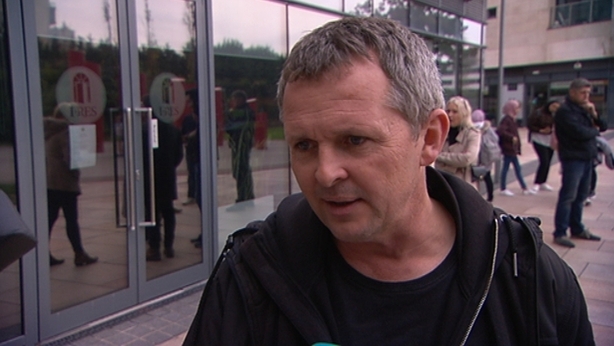 He said the opposition has been pointing out that "the legislation is full of loopholes".
"The last two years have shown that big corporate landlords are exploiting those loopholes to get around rent caps," Mr Boyd Barrett said.
In a statement issued this evening, I-RES REIT said the increases are "in line with market rates".
"The increases range from 4% upwards, only the minority are of the order of 20-25%, and in these cases, it will bring them in line with market rates in comparable rental properties," said the statement.
It added that I-RES REIT "will discuss the proposed changes with its tenants over the coming months".