Some of the world's leading scientists are visiting Dublin today and tomorrow to take part in an event marking the 75th anniversary of a seminal series of lectures given here by an Austrian Nobel Prize winning physicist.
Erwin Schrödinger's 'What is Life?' series was delivered in 1943 at a time when the question of heredity was a major one in science.
His lectures are widely credited with motivating new areas of molecular biology exploration, leading to significant breakthroughs.
In the lectures, Mr Schrödinger veered from his area of expertise which was physics, into the topic of biology.
He spoke at length on the thermodynamics of living systems and proposed a description of the structure of genes as an "aperiodic crystal".
This led to further research and ultimately the discovery of the double helical structure of DNA by James Watson and Francis Crick in 1953.
That finding has in turn led to massive advancements in our understanding of biology and in the development of new medical treatments.
At the time Mr Schrödinger delivered the lectures he was Director of Theoretical Physics at the Dublin Institute for Advanced Studies (DIAS), the academic institution set up by Éamon de Valera.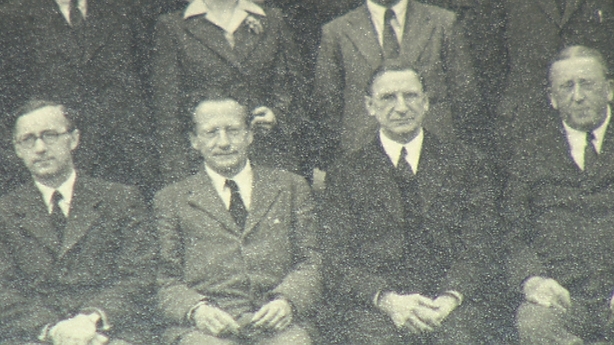 DIAS has a statutory obligation to present a public lecture every year and this is what prompted Mr Schrödinger's talks.
The three historic lectures were published a year later as a short book, also called 'What is Life?'.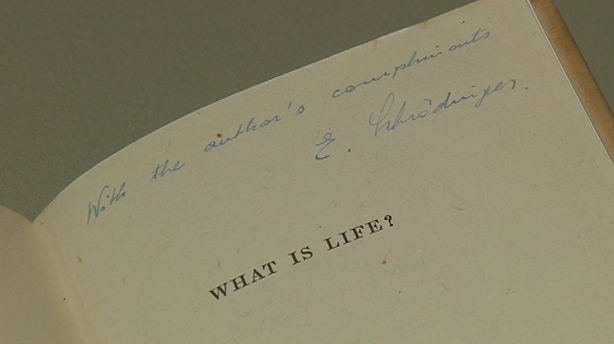 Today a two-day conference will get under way here, addressing the burning issues in biology, including the basis of the mind, consciousness, ageing, gene editing and the origins of life.
Among those giving the 20 talks at Trinity College Dublin hosted "Schrodinger at 75 - The Future of Biology" are five Nobel Prize winners as well as a number of other highly regarded international scientists.
The Nobel winners are Bernard Feringa, John O'Keefe, Michael Rosbash, Susumu Tonegawa and Ada Yonath.
We need your consent to load this rte-player contentWe use rte-player to manage extra content that can set cookies on your device and collect data about your activity. Please review their details and accept them to load the content.Manage Preferences
Also running in parallel with the conference is an exhibition on Schrödinger's career and Trinity College Dublin's science collection, which is being held in the college's Old Library until 31 October.
The conference is sold out but a livestream of the lectures can be viewed online during the conference.