The Minister for Justice has said that the Government is doing everything it can to ease tension in border areas following the recent attacks and threats in the region.
Speaking on RTÉ's Prime Time, Charlie Flanagan said it is his job, and the job of the Garda Commissioner, to make sure that people are protected no matter where they live in Ireland.
"I spoke to the Garda Commissioner yesterday, in the presence of An Taoiseach, every effort will be made to make a step up in a level of security to meet the needs and requirements," he said.
Mr Flanagan also said he has confidence in both An Gardaí Síochána and the PSNI to bring those responsible to justice.
He said: "I am quite confident that these crimes will be resolved and solved and that those responsible will be hunted down and brought to justice but a level of evidence will be required."
It comes after garda representatives called for more officers to be deployed in border areas following the recent attacks and threats in the region.
Local representatives in Co Cavan also said there was "a huge level of concern" among people, particularly since the renewed threats against the directors of Quinn Industrial Holdings.
There have also been arson attacks at the home of Sinn Féin TD Martin Kenny and Emyvale Garda Station in Co Monaghan, while gardaí have seized over €3.2 million worth of drugs in Co Louth earlier this week.
Yesterday, Taoiseach Leo Varadkar said that the Government had increased garda resources along the border and would do so again.
He said recent "lawlessness" in the region was being taken with the "utmost seriousness".
However, Garda Commissioner Drew Harris said he did not accept that the border region was "lawless", and said he felt confident with the progress that was being made in investigating recent violent incidents.
Tonight, the Deputy General Secretary of the AGSI has said her colleagues in counties Donegal, Cavan, Monaghan and Louth are "extremely concerned" about policing along the border.
Antoinette Cunningham said they feel they are under-resourced and under "extreme pressure".
Speaking on RTÉ's Six One News, Ms Cunningham said while some extra resourcing has taken place in the border region, sergeants who work in operational units are "very concerned" about the lack of resources available to them.
She said: "Is it the Government that has to be responsible for the lack of funding into the garda organisation?
"Where is the money needed for the ten patrol cars that are not available in some of the garda stations that they had in the last number of years?
"Why are patrol cars in the Cavan-Monaghan area being used to transport probationary gardaí to a class?"
Garda representatives are calling for more officers to be deployed to the border regions to resolve problems amid "a huge level of concern" over recent crime. pic.twitter.com/3nfTIop3bE

— RTÉ News (@rtenews) October 31, 2019
The Garda Representative Association has called for more "gardaí on the beat" in the border region.
GRA representative for Cavan-Monaghan James Morrisroe said the move would help to "develop trust with the public".
"We need to get frontline, uniformed gardaí back into the communities," he added.
Mr Morrisroe welcomed the deployment of Armed Response Units in the area and the commitment to allocate an additional 45 gardaí.
However, he said they will be "thinly spread" across the border region.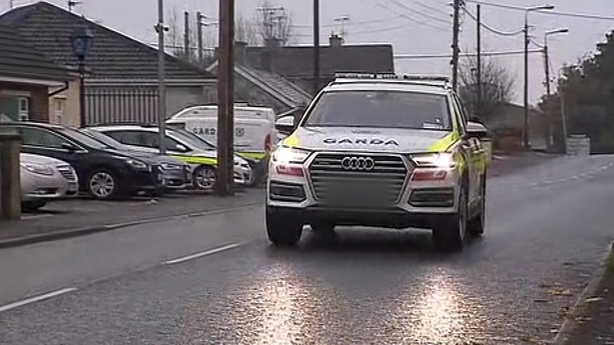 ---
Read more
---
A member of Cavan County Council, who represents one of the areas affected by the recent violence, has said people are concerned by events.
"All of these criminal incidents have annoyed people and there is a source of embarrassment for people in our community that this is happening to our neighbours, in the place where they work and live," Fianna Fáil Councillor John Paul Feeley said.
He also said that he did not believe there had been "a proper recognition of the unique police requirements" of a border region and called for "a substantial increase" in garda resources.
Meanwhile, a former president of Cavan Chamber of Commerce has said he did not believe that the region should be branded "lawless".
Speaking to RTÉ News, Edward Coleman said:"Hopefully it will be sorted out and people will come to their senses.
"There's people being hurt and we don't want to see that. So I would say hopefully it will be sorted and it'll come to some conclusion."
Commissioner Harris is due to meet the directors of Quinn Industrial Holdings next week.
Additional reporting Fergal O'Brien