Mark Nash has been found guilty of the murders of 59-year-old Sylvia Sheils and 61-year-old Mary Callinan in March 1997.
The jury returned a unanimous verdict of guilty on both charges.
Nash was sentenced to two life terms of imprisonment.
The women were psychiatric patients living in sheltered accommodation near the hospital in Grangegorman.
The brutality of the murders, in which a number of weapons were used, shocked investigators.
The verdicts came after approximately four-and-a-half hours of deliberation after 48 days of evidence.
The prosecution pointed to DNA from each of the two victims found on Nash's jacket, a bloody footprint that matched boots he was wearing and admissions he made, which he later retracted.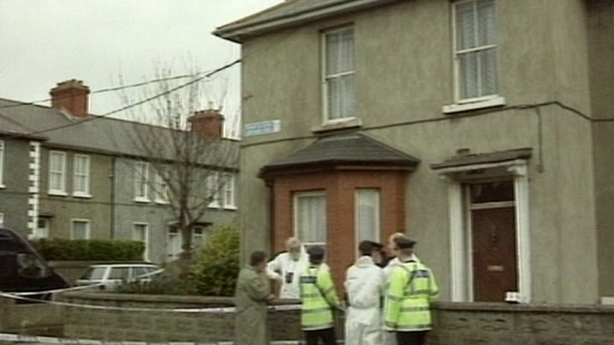 Nash is already serving life sentences for the murders of his then girlfriend's sister and her husband.
He stabbed Carl and Catherine Doyle to death while on a visit to their Roscommon home, and also attacked his girlfriend Sarah Jane in 1997.
Following his arrest for those offences he admitted the Grangegorman murders, but later retracted his statements.
A Dublin heroin user named Dean Lyons made false confessions to those murders, but charges against him were later dropped.
In 2009 advances in DNA testing allowed detectives to come up with conclusive evidence against Nash for the Grangegorman murders.
Victim's sister tell of difficulty in hearing details of assault
The sister of Ms Sheils has said it has been extremely difficult to attend the court and hear details of the violent assault on her sister and Ms Callinan, as well as see the many instruments used to kill and mutilate them.
Stella Nolan said the impact of these most savage murders continues to affect her.
"Sylvia and Mary's life was taken from them in a most brutal way and it's hard to understand how one human being could do that to another", she said.
In a statement read on her behalf by her daughter Suzanne Nolan outside the court Stella Nolan said she could forgive the sinner not the sin.
Former assistant garda commissioner Jim McHugh said it was regrettable that neither Lyons, who had been wrongly imprisoned for nine months for the murder, nor his father were alive to see this day.
Lyons, who he said was a vulnerable young man let down by the system, died in Manchester in 2000.
Mr McHugh said Nash was a dangerous and violent criminal and it was in the public interest that he did not regain his liberty for a long, long time, if ever.
He thanked gardaÍ in Dublin, Roscommon and Galway and said advances in forensic science had contributed to the successful conviction.
Mr McHugh said forensic scientists had developed DNA profiles of the two women that were then linked to material found on a jacket worn by Nash on the evening of the killings.