A man whose wife died of cervical cancer because two laboratories misread her smear tests has said his wife's blood is on the Government's hands.
Stephen Teap was speaking after settling his High Court action against Clinical Pathology Laboratories, MedLab Pathology and the HSE over the death of his 35-year-old wife, Irene in 2017.
In what are believed to be the first such admissions in a case involving the CervicalCheck screening programme, both laboratories admitted that their breaches of duty in screening and reporting previous smear tests in 2010 and 2013 which were incorrectly reported as normal, caused or contributed to her death.
Mr Teap took the action on his own behalf and on behalf of his two young sons, who were aged four and two when Ms Teap died.
He said his wife went to her death asking how this had happened, when she did everything right.
Mr Teap said that after four-and-a-half years of battling for truth and honesty, the laboratories had finally admitted that if Ms Teap's cervical smear slides had been read correctly, his wife would still be alive.
Stephen Teap, whose wife Irene died of cervical cancer because two laboratories misread her smear tests has said his wife's blood is on the Government's hands. @rtenews @Orlaodo pic.twitter.com/rQLaSz37Im

— Ciarán Maher (@ciaranmaher81) December 8, 2022
The HSE's failure to tell Ms Teap before her death that an audit had shown her slides were misread had blocked her from seeking justice for herself and ensuring security for her children, he added.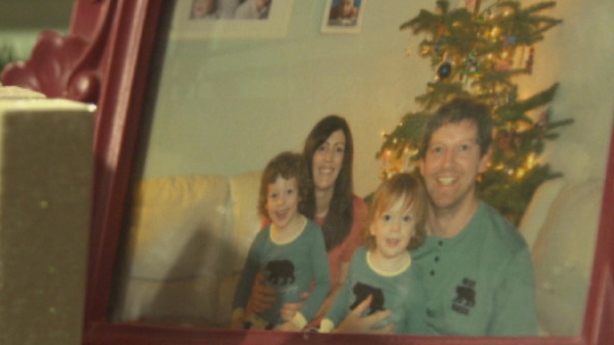 Ms Teap died in July 2017, just over three weeks after her consultant had received the results of the audit from the HSE.
Those results were not disclosed to Ms Teap before she died and were not disclosed to Mr Teap until after Vicky Phelan's case came to light in 2018.
Mr Teap said there would be no more hiding the truth about Irene's death but he said he had not received any explanation or apology about why it had taken so long to admit liability.
He told the High Court that the HSE and the laboratories "just don't care".
He called on the Government to start prioritising the lives of women, after failing them time and time again.
Mr Teap also called for mandatory open disclosure to be introduced in the medical system and for there to be a legal obligation on all doctors to be candid and tell the truth.
It had been a political decision to send the screening of cervical smear tests to laboratories abroad, he said, and to subsequently set up the CervicalCheck tribunal when they had been advised it would not work.
The blood of his beautiful wife and the incredible friends he had made who had also passed away was on the hands of the Government and the politicians who failed to listen, he added.
Mr Teap continued that his life and the lives of his two sons ended when Irene's life ended.
He said they would now start their next chapter and focus on repairing the damage done and said the Government should look at doing the same.
The main details of the settlement reached have not been disclosed.
In its defence, the HSE said it was entitled to a full indemnity from the laboratories.
Mr Justice Paul Coffey approved a payment of €100,000 each for Mr Teap's two sons which they will receive when they reach 18.
The judge said the facts of the case were stark and deeply disturbing and he said he wanted to extend his deepest sympathy to the family.
The HSE has apologised to Ms Teap's family.
In a statement to Drivetime, the HSE said: "We fully apologise to Stephen, Oscar and Noah Teap, and their wider family, for the pain they have suffered at the loss of Stephen's wife Irene.
"We acknowledge our failure to communicate with Irene and subsequently with Stephen, in a timely and appropriate way, the results of the audit that indicated a change in the interpretation of Irene's smear test results. For this we are also very sorry.
"We deeply regret that this and so many other cases have taken so long to be resolved.
"We hope that Stephen and his family finds some solace with the resolution and conclusion of this process.
"We are grateful that despite having been let down by the HSE, Stephen has continued to use his voice to raise awareness of cervical screening in Ireland.
"We appreciate that an apology will not in any way change the distress Stephen and his family have suffered but it is made with sincere regret."
A statement from the Department of Health read: "The Department of Health welcomes the settlement between the parties.
"We would like to express our sincerest sympathy to the Teap family."