A 38-year-old woman has been found guilty at the Central Criminal Court in Cork of the murder of two-year-old Santina Cawley.
Karen Harrington, with an address at Lakelands Crescent, Mahon, in Co Cork, had pleaded not guilty to the murder of the child at an apartment in the city almost three years ago.
The jury returned its verdict after deliberating for just over four and three-quarter hours.
Santina Cawley was found naked and critically injured by her father on the floor of Karen Harrington's apartment at Elderwood Park on Cork's Boreenmanna Road in the early hours of 5 July, 2019.
She was rushed to hospital, but died there four hours later, in the arms of her mother, Bridget.
She had suffered a severe brain injury and trauma to her body inflicted by blunt force.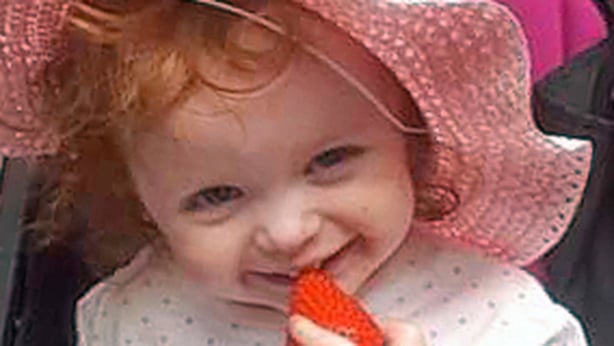 In her evidence, Karen Harrington accepted she was alone with Santina for more than two hours after the child's father, Michael Cawley, left and walked into Cork city centre.
She said she did not murder Santina Cawley, but could not say who did. She accepted that the evidence pointed towards her.
In his closing statement to the jury, Prosecuting Counsel Sean Gillane described her account as doughnut-shaped, with a massive hole in the middle.
Ms Harrington's Counsel, Brendan Grehan, in his closing statement, said she had consistently denied she was responsible, and there was no onus on her to prove who was.
Mr Justice Michael McGrath urged the jurors to analyse the evidence clinically and dispassionately.
The jury retired to consider its verdict just after midday on Friday and had been deliberating for an hour and 14 minutes when Mr Justice McGrath called the jury members back to the court room and said he would adjourn until this morning.
The jury resumed its deliberations at 11am, breaking for lunch for an hour at 1pm.
Mr Justice McGrath called the jury back to court at 3.44pm and the jury's verdict was read out: guilty of the murder of Santina Cawley.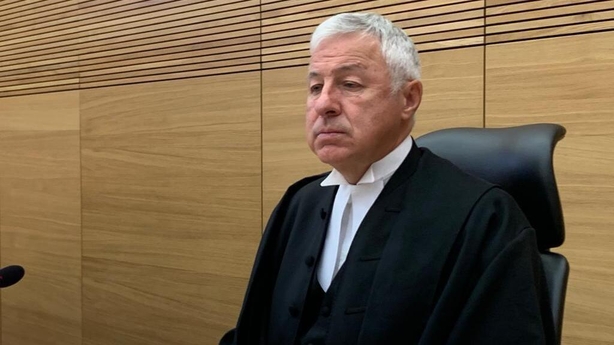 Mr Justice McGrath described the circumstances of Santina Cawley's death as truly shocking and said she had been subjected to terror and brutality.
He sentenced Karen Harrington to mandatory life imprisonment. She is tonight beginning her sentence at the women's prison in Limerick.
Mr Justice McGrath commended the jury for their diligence and exempted them from further jury service for life.
He also spoke of the efforts of gardaí in the case, which he said was a "difficult matter" for them to investigate.
Mr Justice McGrath also commended Michael Cawley, the father of the child, for the "courage and dignity" he displayed while giving evidence in the case.
He described the case as having been "heart wrenching" with the circumstances being "beyond description".
In her victim impact statement, Santina's mother said the child was "loved and adored" by her family from the moment they saw her.
Bridget O Donoghue said her daughter was the baby of the family and was "cherished and spoiled by us all".