Two men have admitted their roles in the assassination of the gangland criminal, Wayne Whelan, who was shot dead in west Dublin almost two years ago.
51-year-old Christopher Moran and 25-year-old Anthony Casserly, both from Rowlagh Park in Clondalkin in Dublin had pleaded not guilty to murder but pleaded guilty to lesser, separate offences.
They are due to be sentenced next month.
Wayne Whelan was a notorious west Dublin drug dealer and gangland criminal.
The 42-year-old was heavily involved in organised crime and knew his life was in danger.
He survived several attempts on his life including one in September 2019 when he was shot in the head, arms and body as he was sitting in his car at Griffeen Glen Park in Lucan.
He later posted this picture of himself recovering in hospital from his injuries.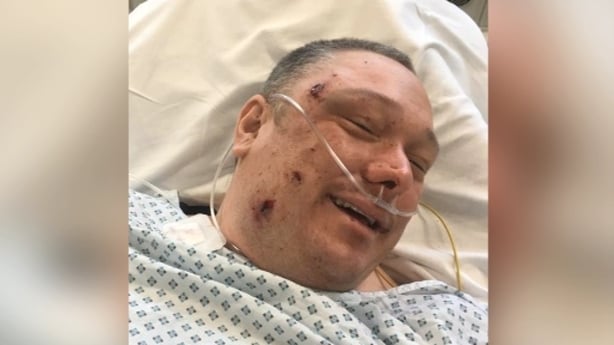 However, on 18 November, 2019 Wayne Whelan was shot dead in Lucan.
The car he was in was found burned out and it was two days before he was identified as the murder victim.
Two men accused of his murder denied the charge but both pleaded guilty today to other lesser offences in connection with the gangland killing.
Christopher Moran admitted impeding the apprehension of an offender. His indictment states that he acted as a getaway driver in the murder of Wayne Whelan.
Anthony Casserly admitted that he, with knowledge of the existence of a criminal organisation, participated in or contributed to the murder.
The jury for the murder trial was discharged after counsel for the DPP indicated that the pleas to the lesser charges would be accepted by the State.
Christopher Moran's counsel asked the judge to order a prison governor's report, which he said would show that the 51-year-old getaway driver is "getting on very well in prison".
Mr Justice David Keane remanded both men in custody for sentencing next month when evidence in relation to the offences and victim impact statements will be heard.