The Taoiseach has praised the bravery of Charlene Masterson for speaking out about her father's abuse.
David Masterson has been jailed for 17 years by the Central Criminal Court.
In a tweet, Micheál Martin said her decision to waive her anonymity and speak out about the "horrific abuse inflicted by her father" cannot have been easy.
But he said her bravery and eloquence "will have helped and inspired many, many other people in abusive situations".
Former Justice Minister, Charlie Flanagan said she had displayed tremendous courage and bravery. He said there should be zero tolerance of sexual abuse.
Her bravery was also praised by Orla O'Connor, director of the National Women's Council of Ireland.
From the outside, David Masterson looked like a doting father to his only child.
Charlene says he boasted about her to his friends, telling them about all the fantastic things she was doing. "In reality," she says, "he wasn't happy with me doing anything other than what he wanted."
As a child, she wasn't aware of anything abnormal about her relationship with her father.
"He wouldn't have taken me on days out," she says, as he worked a lot but other than that she says she had a good childhood and felt very much loved.
Looking back now, she believes her sense of happiness and love came mainly from her mother. She believes her father's "obsession" with her began in her teenage years. He did not like it for example, when, as a pupil in an all-girls school, she began to get to know boys in her first aid classes.
It also confused her that he seemed to know everything about her life before she told him. If she ever questioned him, he would just reply that "fathers know everything".
Later she found out that he was tracking her phone and could see all the messages and correspondence she sent. Even if she was discussing what Christmas present to buy him, he would mention it to her in advance, without her knowing how he had found out.
She always wondered if each incident would be the last. But she says now, "it was never enough - never, ever".
She says living with him was a constant guessing game as "you never knew what would set him off", and she now knows, he could have already been set off by seeing conversations between her and her friends.
Charlene turned 18 in February 2007. In March that year, she started to get texts from a number she did not recognise. She says she was an extremely naïve teenager. She did not have a boyfriend, she was into her schoolwork, dancing and other afterschool activities.
She was shocked when the texter told her he knew she had been talking to boys on an online chatroom for teenagers and would send this information to her father's work unless she carried out certain sexual acts with men.
The person who was texting seemed to have all her father's details. Charlene says she was panicked and did not know what to do. There was nothing wrong with her online chats and no compromising material existed that the texter could have sent to her father's employers. But she still believed at the time that her father's job was at risk.
In the end she told her dad, believing he would sort it out. He was technically minded and she thought he would be able to protect her. Her father's reaction, she says, was "very calm and collected" and he told her she would have to do what this texter demanded.
Charlene Masterson waived her anonymity to tell other survivors of sexual abuse that they can go on to lead fulfilled lives. Her father was jailed today for 17 years after blackmailing her before raping and sexually abusing her for more than seven years | https://t.co/bwpyrbRMsj pic.twitter.com/EJ6922Qy53

— RTÉ News (@rtenews) July 22, 2021
It was arranged that she would wear a blindfold and earphones. Her father would let a person into their home, and she would do whatever the person wanted while being filmed. Charlene did not realise the person carrying out the abuse was actually her father.
"I was broken," she says of the effect the incident had on her. Her father told her it was "done now". She believed she had done everything the anonymous texter wanted. But the abuse continued.
Similar incidents occurred over the next three years. She was told she had to have sex with her father and sometimes other men would also be involved. The court heard she believed all along that she had no choice and all of this was being done to save her father's job.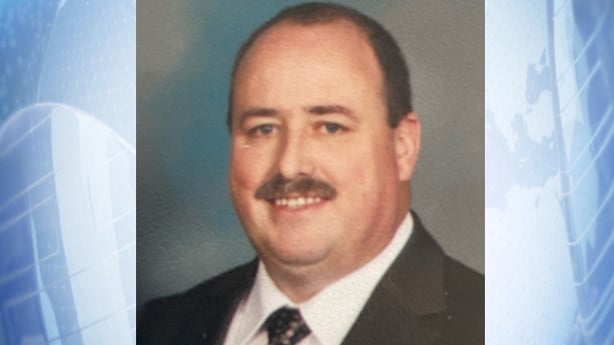 In 2010, she found a DVD recording of the first incident and realised her father had been behind the whole thing. The abuse continued, however, even after she confronted him. She was forced to engage in sexual acts with other men and was also subjected to physical violence.
She always wondered if each incident would be the last. But she says now, "it was never enough - never, ever".
---
Father jailed for 17 years over blackmail, rape of daughter
---
Once, she read an article about incest in a magazine. It was clear from the tone of the article that it was something that should be regarded with horror and she left it open in the house, hoping he would see it. She says he scoffed at her and said "do you think that's going to make me think it's not normal?"
She told the court he found it "hysterically amusing" when she once feared she could be pregnant. Charlene felt there was no way out. She was afraid her family would be split up if she spoke out and she tried to hide her feelings.
In 2014, a friend training to be a social worker asked her straight out if her father was abusing her. Charlene denied it, but her friend kept pushing her, "thankfully", she says now.
Finally, in June 2014, the truth came out. Charlene says by then she felt completely trapped. Her father had cut her off from her friends, he was taking her away from her hobbies and he was physically violent.
In her victim impact statement, she told the Central Criminal Court that she felt as if she was in the film, Sleeping with the Enemy, living with the abusive husband portrayed by Patrick Bergin, such was the control her father had over her life.
But unlike Julia Roberts' character, she could not escape by swimming away. She realised that if she did not speak out, he was either going to kill her, or she was going to kill herself.
Charlene says she has waived her anonymity in an effort to help others. One thing she wants survivors of abuse to know, is that it is possible to rebuild your life.
Charlene says her mother, who worked outside the home and also looked after her own parents, was immediately supportive. She says she herself was "kind of emotionless" while everyone around her was crying. But she said she had lived with it at that stage for more than seven years and had become "numb" to the "mammoth" effects the abuse had had on her.
Telling the gardaí was "horrendous", she says, and the embarrassment and shame made her crumble. But the worst part of the ordeal was hearing the details of her abuse relayed out loud in court. That process was really tough, she says, and the legal process in general was exhausting.
But she got through it and she pays tribute to the invaluable work done by the Dublin Rape Crisis Centre who supported her throughout her ordeal, particularly on the days where she had to go to court.
Masterson pleaded guilty to six charges, including oral rape, sexual assault and incest on dates in 2007 and 2014. He is already serving a seven-and-a-half-year sentence imposed in December 2019 for possessing and distributing images of children being sexually abused and for defiling three teenage girls under the age of 18. These offences occurred in 2015 and 2016 after the abuse of his daughter.
Charlene says she has waived her anonymity in an effort to help others. One thing she wants survivors of abuse to know, is that it is possible to rebuild your life. She says it is not easy, but it can be done. She thinks more supports for mental health should be in place and she also says sexual abuse is something that needs to be spoken about more. Removing the stigma around what is still very much a taboo subject is something she feels very strongly about.
Charlene wants to encourage others to report abuse and she says they will be surprised by the level of support they will receive. She also has words of advice for friends and family of those who have experienced abuse. She acknowledges her own friends sometimes did not know what to say to her, but she says the very fact that she knew they were there for her, and would sometimes turn up at her door with flowers or chocolates, was really helpful.
The abuse does not have to be the end of your dreams of a happy, fulfilled life
Her own experiences destroyed her life as a young adult, from the age of 18 to 25. But she says she has been determined not to let them destroy the rest of her life. At 27, she enjoyed a holiday on her own with her girlfriends for the first time, after missing out on travel as a younger woman.
The last few years, she says, have been great. There are still down days, Charlene admits, but she is determined the sexual abuse will not define her and she wants others to know it will not define them.
Charlene says she wanted to become a teacher or a nurse as a young woman, driven by a desire to help others. Her father did not approve of those career choices so she ended up going down a different route. But she still wants to help. And she believes speaking out is the most helpful thing she can do.
The abuse does not have to be the end of your dreams of a happy, fulfilled life she says. "You can still have that kind of life, you can still have a family of your own."
Most importantly, she says, "don't let one person ruin it for you".
---
Helpline
Dublin Rape Crisis Centre National 24-Hour Helpline 1800 77 8888