A man who blackmailed his daughter before raping and sexually abusing her over more than seven years, has been jailed for 17 years by the Central Criminal Court.
David Masterson, 55, originally from Tallaght in west Dublin, pleaded guilty to six counts of rape, sexual assault and incest representing 30 offences carried out between March 2007 and June 2014.
His daughter, Charlene, who is now 32, has waived her anonymity to tell other survivors of sexual abuse that they can go on to lead happy, fulfilled lives.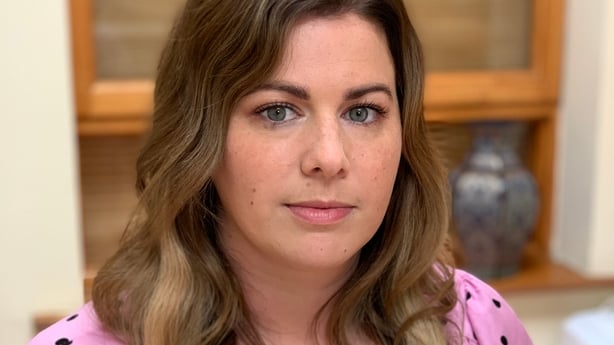 Masterson began blackmailing his daughter just after she turned 18.
He sent her anonymous messages on her phone alleging he knew she had been talking to boys online and demanding that she engage in sexual acts with men or the details would be sent to her father's employer and her father would lose his job.
When she told her father, expecting help, he told her she would have to do what the anonymous texter demanded.
She was told to wear headphones and a blindfold and a man would be let into the house to abuse her. She did not find out for three years that this man was actually her father and that he was responsible for the entire thing.
The incidents continued for another four years. Sometimes, other men would be involved.
Mr Justice Michael White said the offences were at "the apex" of sexual offending and involved the most fundamental breach of trust between a father and his only child. He said they involved deception, control, isolated acts of physical violence and continuous acts of depravity.
---
Survivor encourages victims to report abuse
---
The judge said Masterson's deception paralysed his daughter with fear and forced her into sexual acts with her father, who she believed at the time to be a stranger. He said he coerced her into sexual acts with other men and continued to do so, even when she discovered he was behind all the abuse.
Mr Justice White said Masterson had pleaded guilty and had acknowledged at an early stage to gardaí that his daughter was telling the truth.
But he said the aggravating factors were the breach of trust, the egregious acts of degradation, the fact that his only child had been terrorised and degraded for his sexual fulfillment and his limited insight into his offending.
He sentenced him to 18 years with the final year suspended to allow him to be assessed for a treatment programme.
Masterson is already serving a seven-and-a-half year sentence for defiling three underage girls as well as possessing and distributing images of children being abused.
These offences were committed after he left the family home when the abuse of his daughter came to light.
Today's sentence will be backdated to June 2019.
Charlene Masterson waived her anonymity to tell other survivors of sexual abuse that they can go on to lead fulfilled lives. Her father was jailed today for 17 years after blackmailing her before raping and sexually abusing her for more than seven years | https://t.co/bwpyrbRMsj pic.twitter.com/EJ6922Qy53

— RTÉ News (@rtenews) July 22, 2021
---
Helpline
Dublin Rape Crisis Centre National 24-Hour Helpline 1800 77 8888