A Mayo man has been sentenced to six years in prison and banned from driving for 20 years after pleading guilty to a charge of dangerous driving causing the deaths of two people.
Francis Carr, 23, of Cappaghduff, Tuar Mhic Éadaigh (Tourmakeady), was the driver of a car that crashed into a wall near Tuar Mhic Éadaigh in June 2017, resulting in the deaths of two passengers.
Orla O'Malley, 18, from Cross, Co Mayo, and 20-year-old Sean Thomas Halloran, from Clonbur, Co Galway, were killed in the collision.
The trio had been returning from a Comórtas Peile na Gaeltachta GAA event when the incident occurred.
Carr was injured but made a recovery and subsequently fled to the United States.
He was arrested there in June 2020 and detained until his extradition last December.
In February, he pleaded guilty to a charge of dangerous driving causing death and to another offence of driving without insurance.
We need your consent to load this rte-player contentWe use rte-player to manage extra content that can set cookies on your device and collect data about your activity. Please review their details and accept them to load the content.Manage Preferences
At this afternoon's sentencing hearing, Sergeant Margaret O'Connor told Castlebar Circuit Criminal Court about the circumstances leading to the crash and the subsequent investigation.
She said the incident took place on the June Bank Holiday weekend when a football tournament was under way in the area.
Carr drove a black Lexus car to a function, where he was socialising with friends.
Witnesses reported him leaving a pub car park between 3.30am and 3.45am on 4 June and told detectives he was driving erratically.
Minutes later, the car hit a wall causing "calamitous damage" to the vehicle.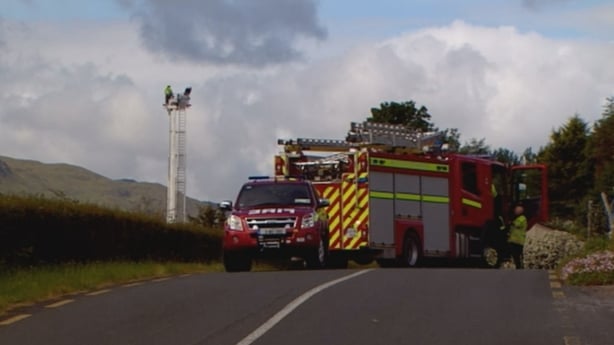 Front-seat passenger Sean Halloran suffered catastrophic injures and was killed instantly.
A post-mortem examination showed he died as a result of multiple injuries, including a fracture to the base of his skull.
When gardaí arrived at the scene, Orla O'Malley was unconscious in the back seat of the car.
She was taken to Mayo University Hospital but never regained consciousness. Her injuries were considered so extreme that she was declared brain stem dead.
Sgt O'Connor told the court that several organs were harvested from her and that four people subsequently received transplants as a result.
Carr initially told gardaí he did not know who was driving the car. He had suffered non life-threatening injuries and was discharged from hospital on 9 June.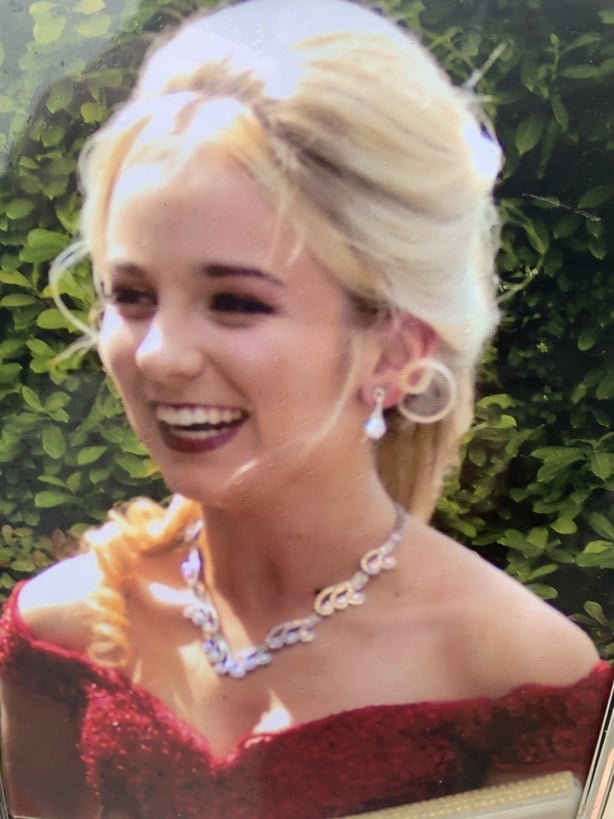 The court heard that Carr held both Irish and US citizenship. On the evening of 3 June, he took his Lexus Altezza from the family home to a local pub. The car was taxed but not insured.
Carr was captured on CCTV parking the vehicle at a local pub. Witnesses said he had consumed a lot of alcohol and was drunk. An inspection after the crash located Carr's DNA on the airbag of the car.
In the days after his discharge from hospital, he was interviewed twice by gardaí. He reiterated he had no recollection of the crash, but accepted he was the driver of the car.
He was released without charge and a file was sent to the Director of Public Prosecutions. While gardaí were awaiting directions, Carr travelled to the UK for work and subsequently went to Chicago.
Detectives contacted Interpol and it was confirmed that Carr was in the US, but his exact location was not provided as he was an American citizen.
Sgt O'Connor said that on 3 August 2018, a video was posted on YouTube showing Carr competing in a boxing tournament in the US and being interviewed about his future sporting plans.
The High Court issued an extradition warrant in January 2019 and Carr was arrested by US authorities in July 2020.
He fought extradition but lost his appeal. He has been in custody since his return to Ireland last December.
The mothers of the two crash victims gave victim impact statements to the court.
Geraldine Halloran said it was over four years since gardaí came knocking on the door to tell them "our Seanie" had died.
She said: "Some days the heartache is indescribable. Sean had an infectious laugh and was so loved in his parish and beyond, by his friends from school and in college.
"He is so missed at home and on the farm, where he loved to work from a very young age."
Mrs Halloran said on the night before he went out he was so happy looking forward to a summer job of tractor driving. But instead of commencing work, he came home in a coffin.
She said the impact of his loss could not be measured.
Addressing Carr directly, she said she hoped he would someday "understand the destruction you have caused to our families. You said you were a friend but friends don't run away".
Mr Halloran's sister Claire told Carr: "You have put us through hell. Your actions that night have torn us apart. Hearing stories of you living abroad made me feel sick.
"I will never forgive you for what you've done to us. No matter what sentence you get it will never come close to the life sentence you gave us."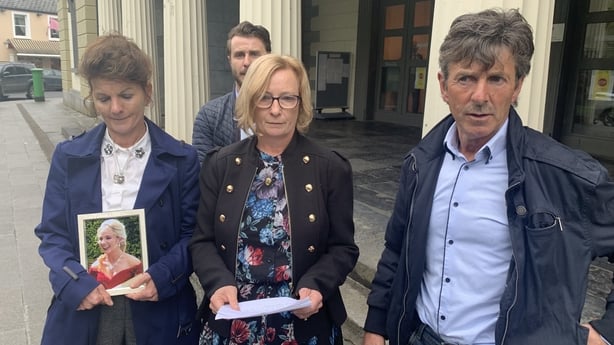 In an emotional address to the court, Orla O'Malley's mother, Delores, described her daughter as a "miracle baby", who had been born following two attempts at IVF. She said her family was shattered by the death of "my precious daughter".
Mrs O'Malley detailed how she laid in the bed beside Orla to "hold her for once last time" before she was taken to theatre for organ donation. She said she knew this was what Orla would have wanted and told the judge that that four people benefited from the organs she donated.
She said: "By your actions Frank Carr you have left us in a devastating place. No amount of time will heal our broken hearts.
"You have shown no remorse. We have not been able to grieve properly due to your actions in leaving the country.
"We hope that by obtaining justice we hope we will get some peace at last.
"Judge, the four years of utter hell that Frank has put us through, was four years of waiting by our phones in case we would miss a life changing call to hear he was being extradited, so justice could be served.
"He has never once apologised. In fact he has shown blatant disregard for our feelings, for gardaí and the law."
Carr sat impassively for much of the the hearing, sobbing intermittently as the victim impact statements were read to the court.
His legal team asked that he be allowed address the court before sentence was handed down.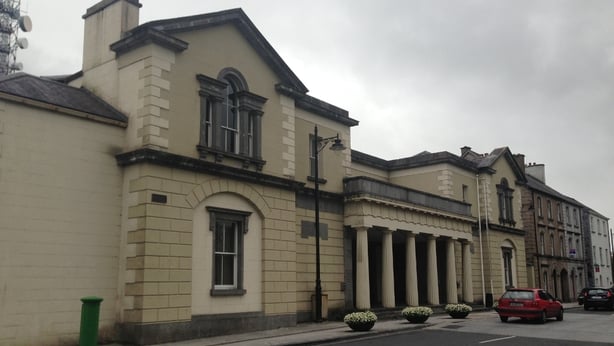 He took the stand and offered his "sincerest condolences to both the O'Malley and Halloran families".
Carr acknowledged that in fleeing the county he made a bad situation worse for the families.
"It is 100% my fault that those two people have passed away. My blatant disregard is the whole reason why they are dead and I am very sorry.
"I know I didn't go about it the right way. I think about this accident 100 times a day. I don't sleep at night thinking about why they didn't take me and leave them."
Judge Rory McCabe said Carr deliberately drove a car that he would not - or could not - insure, while he was drunk. He said there was a high degree of blameworthiness with "premeditation on the double".
Further to this, the defendant "stayed away in the knowledge that he was being sought by gardaí ... he availed of every legal avenue open to him, to frustrate attempts to bring him to justice".
The judge said Carr had demonstrated "irresponsibility of a staggering degree and a gross disregard for the families of the victims".
Taking mitigating factors such as the guilty plea, his age at the time of the offence and the absence of any other convictions into account, Judge McCabe imposed a sentence of six years in jail, with a 20-year driving ban.
A concurrent four-month sentence in relation to driving without insurance was also issued.