A 29-year-old man who stabbed his mother to death after she took his drugs and burned them has been jailed for 14 years.
Celyn Eadon was aged 19 when he killed his 46-year-old mother in the early hours of 9 March 2011.
He stabbed Noreen Kelly 19 times at their home at Derrycrieve, Islandeady, Castlebar, Co Mayo.
Eadon pleaded guilty to manslaughter last year after his original conviction and life sentence for murder in 2014 was overturned by the Supreme Court in 2019.
Mr Justice Michael White said today that Eadon remains at risk of inflicting violence on the public and said there was "an urgent need" that he be released in a structured manner and be supervised in the community.
The judge also pointed out that Eadon had attacked prison staff eight times while in prison.
Eadon asked the judge a number of times "what's my release date?", but Mr Justice White said that was a matter for the prison authorities once his remission periods had been calculated.
He is due to be released from prison in two years.
Eadon was a significant and persistent abuser of alcohol and drugs, including amphetamines, cocaine and crystal meth since he was 13.
In the 18 months before the killing, he was spending upwards of €400 per week on drugs and drank large quantities of alcohol on a daily basis.
The Supreme Court ruled that his conviction for murder was unsafe.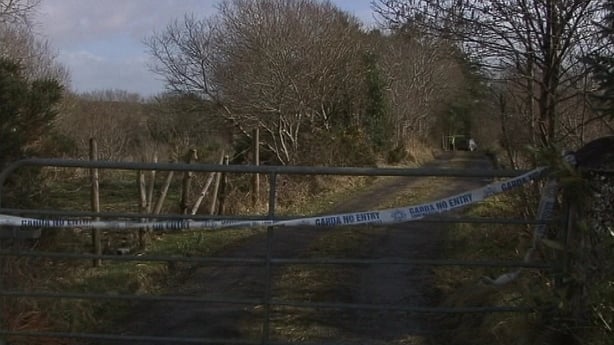 It found that the trial judge's instruction to the jury on intoxication and specific intention was inadequate, as it had not informed the jury of the "vitally important point" that intoxication can be a partial defence to murder but not to manslaughter.
We need your consent to load this rte-player contentWe use rte-player to manage extra content that can set cookies on your device and collect data about your activity. Please review their details and accept them to load the content.Manage Preferences
Eadon's mother had taken drugs from her son's bedroom and burnt them on the evening before she died.
She had also put out two fires he had lit and put a chainsaw into the boot of her car. She then called his brother and father, Mark Eadon, to the house that evening for help.
Mark Eadon said his son was starry-eyed and he was convinced the teenager was on speed. He left at 11pm.
Eadon's younger brother later dialled 999 at 1.38am.
He had been woken by his mother screaming for help and had found her slumped on the floor with her face covered in blood.
The house was full of smoke and Ms Kelly showed no signs of life by the time the emergency services arrived.
Eadon fled cross-country and a neighbour noticed him in his back garden at breakfast time the following morning.
He told the neighbour that he had been abducted by aliens who had conducted experiments on him and that he had killed his mother.
Eadon had been assessed in childhood as having learning and other difficulties, but the severity of his drug abuse in childhood has meant that by February 2020 he was found to have "substance induced brain damage".
Mark Eadon said in a victim impact statement that his wife had lost her life trying to protect her child.
"I do not blame Celyn for what happened anymore," he said. "I'm sure, had she survived, she would have forgiven him."
He said that young people now are under great pressures.
"The international drugs trade has almost every nation in its grip," he concluded.
Mr Justice White sentenced Eadon to 16 years in prison with the final two suspended on condition that he follow all directions of the probation service, co-operate with the Health Service Executive in relation to his physical and mental health, engage fully with social supports and medical advice, refrain from using illicit drugs and alcohol with medication and consent to being assessed prior to his release.
He also directed that a high priority be given to Eadon's "structural release" pointing out that "the only practical way to deal with him on release is through the mental health services".
Mr Justice White also said the only way he was allowed visit the family home was in conjunction with gardaí.