A retired school teacher who indecently and sexually abused 23 children over 17 years has been jailed for eight years.
John McClean, of Casimir Avenue, Harold's Cross, in Dublin, admitted abusing the boys in the 1970s, 80s and 90s at Terenure College.
The 76-year-old is a former rugby coach and English teacher and was also involved in fitting costumes on boys for school plays.
McClean sat in the dock today at the sentencing hearing at Dublin Circuit Criminal Court.
He had pleaded guilty to 27 charges of indecently assaulting and sexually abusing 23 boys at the school on dates between 1973 and 1990.
The garda investigation into his abuse of children is continuing as more victims continue to come forward.
Terenure College apologised to all those affected and said it and the Carmelite Order fully cooperate with gardaí and all relevant authorities in child protection matters.
McClean abused nine victims in an office, eight during preparation for school plays, three during sporting activities and three in the classroom.
The children were aged between 12 and 16 at the time.
In their victim impact statements, the boys, now men in their 40s and 50s, spoke of how the abuse damaged their lives.
We need your consent to load this rte-player contentWe use rte-player to manage extra content that can set cookies on your device and collect data about your activity. Please review their details and accept them to load the content.Manage Preferences
When interviewed by gardaí, McClean denied the abuse, but pleaded guilty to these charges when arraigned last November.
Judge Pauline Codd today praised the victims for their "immense courage and strength" in coming forward, saying they had "found their voice".
She said McClean showed "mind blowing and brazen arrogance" as he abused his position of trust and power.
He exploited the culture of the time that silenced the child, she said, and used false moral dilemmas and insidious threats while acting with impunity.
The judge also said she was sentencing McClean for what he did and cannot sentence him for the failings of the institution to protect those in its care.
His defence counsel, Sean Guerin SC, asked the judge not to send McClean to prison today because of "the great risk to his life and health from coronavirus".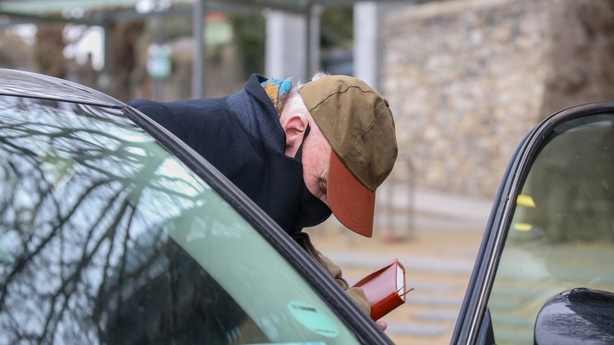 Mr Guerin asked the court to wait until McClean had been vaccinated and cited a report from his GP that identifies "a real and grave risk to his life".
He said McClean was in all three categories of risk - he is elderly, has an underlying health condition and his immunity is impaired because of cancer treatment.
Mr Guerin said it is the court's responsibility when he goes to court and while McClean knows he is going to jail, he is asking the court not to send him to jail now because of the risk to his life and health.
Judge Codd said he was "putting a gun to the court's head", but refused to put a stay on the order and sentenced McClean to 11 years, with three years suspended.
Victim says apology means nothing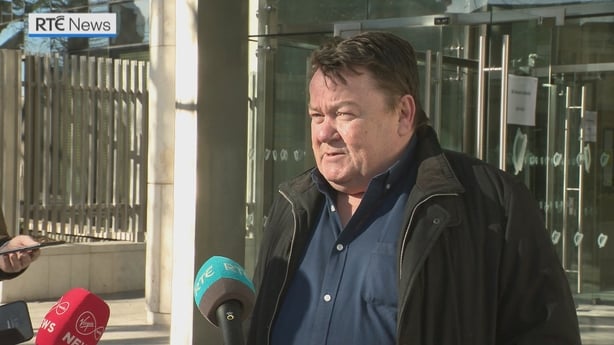 Damien Hetherington was abused by McClean in 1973 when he was 12-years-old, but said today he never thought after 47 years he would see him convicted in court and jailed.
He asked Terenure College to reflect, saying "the dogs in the street were barking about this particular individual" for the time he was there, but he was still left there.
He asked "why they sat on it for so long?".
Mr Hetherington also said that McClean's apology means nothing to him.
"It's a bit late for that," he said, saying he should be locked up for the rest of his life for what he did to him and other boys.
Mr Hetherington also appealed to other victims of McClean to "please come forward" and report his crimes, saying: "It's never too late."
He said child sexual abuse in schools, sport, the clergy and in other walks of life has been a scar on the country.
Mr Hetherington also commended gardaí for their work on the case and Gemma O'Doherty, who wrote an article about McClean's activities.
He said Ms O'Doherty got them all together and told their stories, which led to the garda investigation.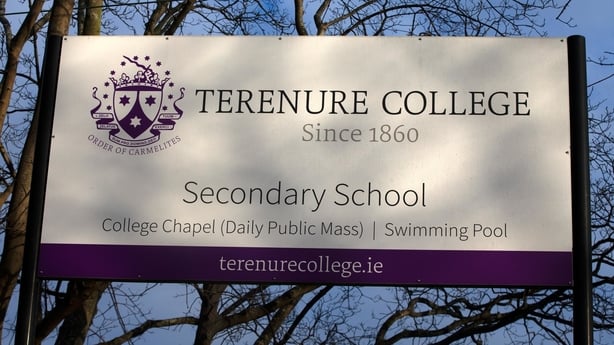 Terenure College and The Carmelite Order apologised to the victims and their families for failing in their duty to protect them.
It said it would provide them with effective and meaningful support.
In a statement it said: "Fr Éanna Ó hÓbáin, Principal of Terenure College, and Fr Michael Troy, Provincial of the Carmelite Order in Ireland, acknowledge the courage of the men who gave harrowing accounts to the court of the abuse they suffered.
"They recognise the devastating and long-lasting impact this has had on the lives of the victims and survivors and the lives of their families and friends.
"Fr Ó hÓbáin and Fr Troy said that on behalf of Terenure College and the Carmelite Order they are deeply sorry and apologise unreservedly to the former pupils who were abused as young students.
"We understand that words of apology are never adequate when people have experienced so much pain and suffering over many years.
"These men were entrusted to our care when starting out in life - young boys full of hope, promise and joy. They had that hope and promise cruelly taken from them as a result of the sexual abuse perpetrated upon them by John McClean.
"Terenure College and the Carmelite Order failed in their duty to protect them and for this we are truly sorry.
"We wish to also acknowledge the suffering of the families of those who were abused as they learned of the gross violation of their son, brother, father, partner or husband while at our school."
The school and the order also said they fully cooperate with gardaí and all relevant authorities in child protection matters.
The judge said she was sentencing McClean for what he did and cannot sentence him for the failings of the institution to protect those in its care.