Former England footballer Ian Wright has said he was in complete shock when he was racially abused online by a teenager from Co Kerry.
The district court in Tralee was told that Patrick O'Brien, of Sycamore Court, Ashleigh Downs, in Tralee, abused Mr Wright in private messages on Instagram, after he had lost a FIFA tournament on Playstation.
The 18-year-old will be sentenced in January after he pleaded guilty.
The court was told that Mr O'Brien had selected Mr Wright as one of his players on the virtual game.
He was angry after Mr Wright's FIFA representation on the game had not performed as well as he had hoped.
The case has been before the court on two occasions previously, but an outline of the facts was given today for the first time.
O'Brien pleaded guilty to two charges.
Sergeant Eoin Donovan, who investigated the case, told the court that O'Brien sent a string of 20 private messages to Mr Wright on the Instagram social media platform after he lost the FIFA tournament on Playstation, in which he was playing against a friend of his.
He said the messages were the equivalent of sending Mr Wright text messages.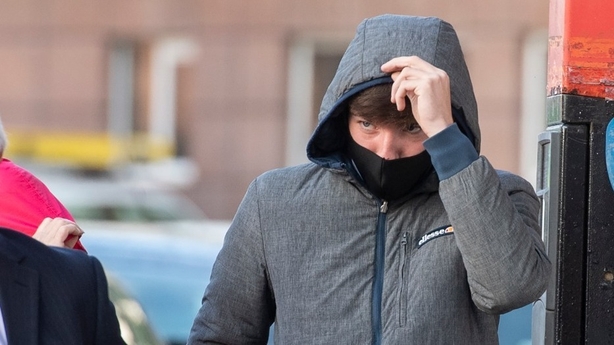 Sergeant Donovan described the messages as crass, racist and threatening. They included racist names and terms of abuse.
"If I get coronavirus I will cough in your face. If I see you, I will put you on your death bed," O'Brien is said to have written.
Sergeant Donovan said Mr Wright became aware of the messages the following day and published them on his social media, while expressing his disappointment.
At the same time, O'Brien awoke that morning to find his social media accounts "inundated" with messages from Ireland and abroad, Sergeant Donovan said.
He said O'Brien's mother also received messages and she brought him to the garda station to account for his actions.
Interpol was contacted and a statement of complaint was taken from Mr Wright.
Sergeant Donovan said O'Brien made "full and frank admissions" when he was questioned by gardaí.
The court was told he pleaded guilty at the earliest opportunity available to a charge of harassing Mr Wright and to a second charge of sending a message by telephone, which was grossly offensive, obscene and menacing.
In a victim impact statement read to the court by Sergeant Donovan, Mr Wright said he was emotional and shook up by the intensity of the attacks: "I experienced racism years ago, but I am in complete shock to experience it now."
Mr Wright was not present in court.
In a second statement, he addressed O'Brien directly, saying he hoped he or those who taught him or "enabled this hate" would learn from this and change for the future.
"Patrick, I forgive you. I believe in redemption for everyone," Mr Wright said in his statement.
O'Brien's solicitor, Patrick Mann, said his client had been "nothing but 100% co-operative" with the investigation.
He said O'Brien had contacted Mr Wright and apologised.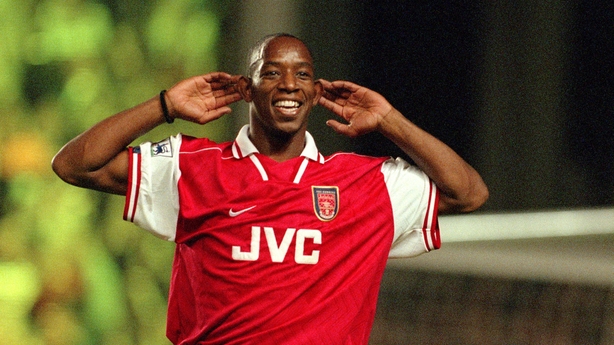 O'Brien has no previous convictions. Mr Mann said he had never been in trouble before and was unlikely to be in the future.
He said O'Brien has been accepted for a place in third-level education. His social media pages have since been deactivated.
Mr Mann said there had been significant social media fallout, and an internet search of O'Brien's name and Mr Wright's name returned 42 million "hits".
Judge David Waters praised Mr Wright for the action he had taken. He said Mr Wright was "perfectly correct" to publish the messages, which were sent to him privately, because he was calling out racist behaviour.
Judge Waters described the messages as vile and unacceptable. He said it was an aggravating factor that O'Brien had sought out and targeted Mr Wright to message him.
Judge Waters said 100% of responsibility and of the consequences rested with O'Brien.
He acceded to a request from Mr Mann to seek a report on O'Brien from the Probation and Welfare Service, indicating that he will finalise the case on 27 January 2021.