Aaron Brady has been found guilty of robbing approximately €7,000 in cash and cheques outside Lordship Credit Union in Co Louth seven years ago.
The jury will continue its deliberations on the charge of murdering Detective Garda Adrian Donohoe tomorrow morning at the Central Criminal Court.
The guilty verdict for the robbery charge was a unanimous decision but the judge has told the jurors they can reach a majority verdict in relation to the capital murder charge.
There are four verdicts open to the jury: guilty of capital murder; murder; manslaughter; or an acquittal.
To be convicted of capital murder the jury must be satisfied beyond reasonable doubt that Mr Brady was the shooter and that he knew he was shooting a garda who was acting in the course of his duty or was reckless as to whether he was a garda.
Aaron Brady, from New Road, Crossmaglen, Co Armagh, has pleaded not guilty to the capital murder of Det Garda Donohoe, who was a member of An Garda Síochána on active duty on 25 January 2013 at Lordship Credit Union, Bellurgan, Co Louth.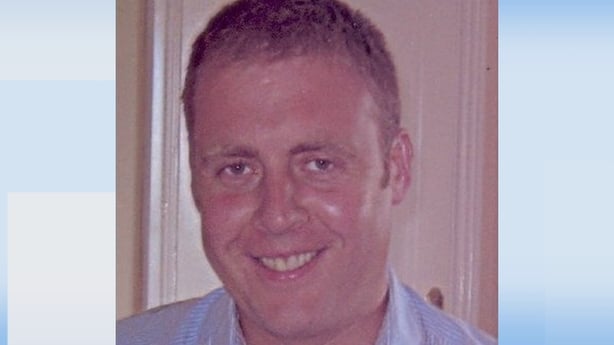 Mr Brady had also pleaded not guilty to a charge of robbing approximately €7,000 in cash and assorted cheques on the same date and at the same location.
The judge had advised the jury to deliberate on the robbery charge before considering the allegation of murder.
It returned a guilty verdict on the robbery charge at lunchtime today after 13 hours of deliberations.
The jury will resume its deliberations at 9am tomorrow.