A martial arts instructor who killed another man after he tried to intervene in a "domestic" dispute between him and his girlfriend has been sentenced to six years in prison, with the final six months suspended.
Jonathan Dargan, 49,  from Belfry Manor, Citywest, punched Patrick Mullally on Harold's Cross Road, Dublin, in the early hours of 6 March 2016.
The 56-year-old collapsed and died later in hospital.
Mr Mullally had been out celebrating his retirement with family and friends, when a cyclist told him he had seen a man acting aggressively towards a woman on Harold's Cross Road.
He and a friend - Shane Cunningham - went to intervene. Mr Mullally was punched by Dargan before falling to the ground and hitting his head.
The cyclist said he saw Dargan "throw fairly powerful" punches while shouting "bang, bang".
Ms Justice Pauline Codd said Dargan's remorse was genuine and his actions out of character.
We need your consent to load this rte-player contentWe use rte-player to manage extra content that can set cookies on your device and collect data about your activity. Please review their details and accept them to load the content.Manage Preferences
Dargan had pleaded not guilty, but was convicted by a jury of manslaughter and of assaulting Mr Cunningham.
Mr Mullally's sister, Mary Mullally, said the family remain "absolutely devastated" by the loss of a devoted dad, caring brother, fun uncle and cherished friend.
She said the family miss him every day and a huge group of friends has been left grieving.
Whatever happened today, she said, the family have been left with a life sentence.
Mr Mullally's distraught family were in court for the sentencing.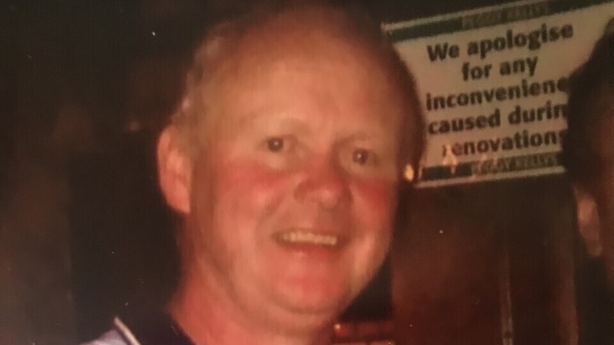 Dargan had a row with his girlfriend in the early hours of 6 March 2016 because she had danced with another man at a nightclub.
When Mr Mullally and his friend went to help her, Dargan, a trained martial arts instructor who represented Ireland in Taekwondo in 2003, punched him in the head.
Mr Mullally died in hospital the following day and his widow said the hardest thing she had to do was to bring their ten-year-old daughter in to say goodbye.
Dargan claimed self-defence and said he felt in fear of the men.
Ms Justice Codd said for a man with this strength and capacity to strike a defenceless and intoxicated man was an aggravating factor.
Dublin Circuit Criminal Court heard that Dargan shouted "bang bang" as he threw "fairly powerful" punches at the men.
Ms Justice Codd said this was a particularly chilling aspect of the case and evidence of a man who was in control of the situation and not somebody in fear.
He chose to act in the worst macho way, she said, and thought to justify his actions by claiming he was "ganged up on", which was not so.
Dargan drank cocktails and double vodkas that night and the judge said a general deterrence against "alcohol fuelled anger" was a factor in sentencing.
The judge also said that Dargan was a hard working, of good character, expressed genuine remorse, regret and shame for what he had done.
He also wrote a letter of apology to the family. Dargan was jailed for five-and-a-half years.