Schoolgirl Ana Kriégel, suffered a very violent death and fought for her life, the Central Criminal Court has been told.
The prosecution said there was an overwhelming forensic case against one of the two boys accused of her murder and the case against the second boy relied on what came out of his own mouth.
Both teenagers deny murdering the 14-year-old girl at an abandoned house in Lucan on 14 May 2018. The first boy denies violently sexually assaulting her.
Prosecuting counsel Brendan Grehan has now finished his speech to the jury. They will hear from defence lawyers on Monday.
Mr Grehan asked the jurors to assess the evidence coldly and clinically without any sympathy or emotion. He said this case was horrendous enough without bringing emotion into it.
He reminded them they were dealing with the tragic death of a 14-year-old girl who, the prosecution said, was also sexually assaulted. The prosecution case was that two boys who were 13 at the time were accused of murder and one was accused of aggravated sexual assault. He said he did not intend to inflate matters beyond their "realistic, terrible" nature as they had unfolded before the jury.
He said the prosecution alleged Boy A was guilty of murder and aggravated sexual assault due to the overwhelming forensic case against him. The evidence connected him to the scene where Ana was found, and connected items from his house back to the scene. There was no innocent explanation that could explain away those facts other than Boy A's involvement, he said.
Mr Grehan said the case against Boy B was different. There was no forensic evidence at all, connecting him to the scene - the case against him relied on what came out of his own mouth.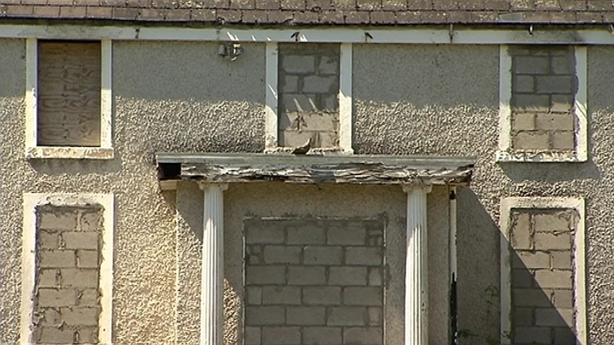 "You have seen the interviews," he told the jurors and he said they would have to consider where the lies ended or the truth began. It was the prosecution case that Boy B assisted the killer of Ana Kriégel. He was present when she was brought to the ground, present when she was stripped, present when she was sexually assaulted and present, most likely, when she was murdered.
He further helped in covering up this afterwards by lies and he said the suggestion that he had assisted without any advance knowledge of what was to happen was not credible.
Mr Grehan said Boy A had told the other boy in advance that he wanted to kill Ana Kriégel. Boy B was someone who waited and voyeuristically watched as things unfolded.
Mr Grehan outlined various principles of law to the jurors. After six weeks, he said, the boys were still presumed innocent and the onus of proving the case beyond reasonable doubt never shifted from the prosecution.
We need your consent to load this rte-player contentWe use rte-player to manage extra content that can set cookies on your device and collect data about your activity. Please review their details and accept them to load the content.Manage Preferences
He reminded them they were dealing with two 13-year-old boys who had not previously come to any garda attention.
They had to consider each charge separately and the case against each boy separately. He urged them to use their common sense and their own life experience.
Mr Grehan explained that to be convicted of murder, there had to be an intent to kill or cause serious injury to someone.
He told them that the law in relation to aiding and abetting was of very great significance in this case. He said Boy B claimed he had not done anything to Ana, but the prosecution case was that if you lend assistance to someone, knowing the other person's intent, you could be guilty as well, in contrast to being a mere innocent bystander.
---
Read more:
Kriégel trial: Boy B told gardaí he saw co-accused choking Ana
Man saw schoolboy with backpack near farmhouse, Kriégel trial hears
Ana was bullied endlessly but was not suicidal, says mother
---
He warned them that lies featured in this case and the prosecution alleged both boys had lied that they last saw Ana in St Catherine's Park.
But he said the jurors had to be careful - people lied for lots of different reasons - sometimes out of shame as well as out of guilt. Sometimes, he said, people started off lying and could not get out of it.
He said if the jury concluded the motivation for lying was a realisation of guilt, they could use that conclusion to support the case made by the prosecution.
Mr Grehan said where Ana was in life played a part in how she ended up. She found her teenage years difficult and was bullied. She craved friends and friendship and that made her vulnerable - an "easy mark" for someone who would know that about her.
She had previously expressed an interest in Boy A and when Boy B called to her house and told her the other boy wanted to see her, it must, Mr Grehan said, have seemed like all her dreams had come true. She grabbed her favourite top and bounded out of the house. It was the prosecution case that she was dead within around 45 minutes.
Mr Grehan reminded the jurors of some of the forensic evidence including the testimony of former State Pathologist Dr Marie Cassidy and Forensic Scientist John Hoade. He said Ana suffered a very violent death where she fought for her life. He remarked that her avatar on "What's App" was a Siberian wolf. Ana did not simply succumb into unconsciousness, he said. She fought.
A montage of CCTV footage first shown to the jury at the start of the trial was shown to them again during Mr Grehan's speech. He pointed out the inconsistencies alleged by the prosecution in the statements given by the boys and their movements as shown on CCTV.
He said the evidence showed there could never have been any meeting between Boy A, Ana and Boy B in St Catherine's Park. But he said the fact that both boys initially told gardaí about a meeting in the park suggested there had to have been some discussion about this matter.
He also reminded the jurors that although Boy A had given a very detailed and elaborate account of being attacked by two men, there was no evidence on any footage showing men matching the description given by him.
Boy A, Mr Grehan said, was like a child caught eating chocolate biscuits. They have chocolate all around their mouth, but they are looking at you saying "not me, I didn't do it." The evidence in relation to Boy A points only one way, he said. He was at the scene, he was there when Ana Kriégel was bleeding, he left his own DNA on her neck and his semen on her top.
Mr Grehan told the jurors they could discount out of hand, any suggestion of possible consensual sexual activity taking place on the dirty, dark floor of Glenwood House within the tiniest time frame - probably no more than 15 minutes between when Ana got there and the boys left. There was no room for any suggestion of anything else.
There was no suggestion, he said, that Ana succumbed to any kind of overture - she fought for her life and lost her life. Boy A murdered her and sexually assaulted her in a very violent way in the process.
Mr Grehan told the jurors there was no forensic evidence against Boy B. The evidence against him came from his own mouth.
He said the jury now knew Boy B was in the house, he witnessed Ana being brought to the ground, strangled and stripped. He said Boy B "apparently" did not see any blood despite the violence that had to have been caused to the schoolgirl. He said the boy had never suggested that he had any difficulty seeing what happened despite the darkness of the room.
Mr Grehan said the jury had seen from the garda interviews that Boy B was highly intelligent, articulate and composed. He was not the least bit intimidated by surroundings that would bring most people to their knees. That was surprising, he said, but could not be equated with guilt as some people were more composed than others.
He said the boy had complained to a teacher about being interrogated by gardaí but he said there was questioning, perseverance, imploring to tell the truth and incredible restraint shown by the interviewing gardaí .
Ultimately he said, Boy B had accepted being in the abandoned house. But his very first version of events had Ana heading in the opposite direction to the house. Mr Grehan questioned the reason Boy B gave for calling to Ana. He asked why Boy A would need to meet her in person to tell her he did not want to see her. He pointed out the boy had given a different version of events to a friend to the one he had eventually given to gardaí .
Mr Grehan said one of the boy's interviews was instructive about boy B's attitude to Ana. Despite professing to have no interest in her, he had a lot to say about her - all of it negative.
He said there was always an element of "fancy footwork" to the boy's answers, seeking not to commit to hard positions, in case he had to change them. Mr Grehan said the boy was "gauging the whole time" if gardaí had evidence that could put him nearer the house.
Mr Grehan said that given the forensic evidence and the evidence of Ana's "battered, bruised, bloodied, broken-nailed body", Boy B's description of her lying uninjured not putting up any resistance to being stripped naked was totally unbelievable.
He said the boy "lied, lied, lied". He told deeply deceptive, devious lies, which kept changing. Boy B had been told by Boy A that he was going to kill Ana but claimed he did not think the other boy would actually go through with it.
Mr Grehan said Ana was in that house because of Boy B, and Boy B bore responsibility for what happened there. It all came down to his credibility in terms of saying he did not know what Boy A was going to do to Ana.
He said this was unbelievable and told the jury they could safely convict Boy B of murder.
Senior Counsel Patrick Gageby on behalf of Boy A and Senior Counsel Damien Colgan on behalf of Boy B will address the jury on Monday.
Mr Justice Paul McDermott warned the jury they must not reach any determinations until they hear from the defence and from him.