Kerry farmer Michael Ferris has been found not guilty of murder but guilty of the manslaughter of his neighbour Anthony Mahony.
The verdict came after a two-week trial at the Central Criminal Court, which was sitting in Tralee, Co Kerry.
Some readers may find parts of this report distressing
Mr Ferris, of Rattoo, Ballyduff, Co Kerry, had denied murdering neighbouring land owner Mr Mahony over the use of a crow-banger for scaring birds.
The court was told "the noise from which would wake the dead".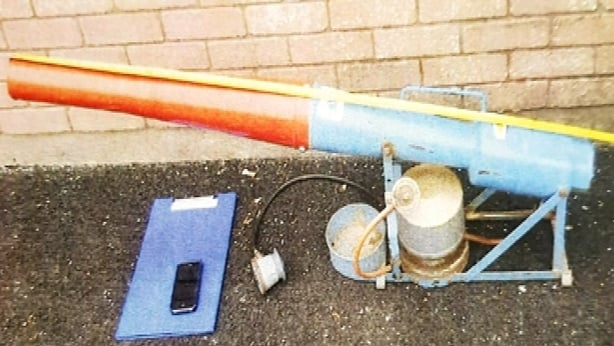 Mr Mahony suffered "catastrophic injuries" after he was repeatedly stabbed with the prongs of a teleporter.
Ferris will be sentenced on 26 November.
The trial heard Mr Mahony was in his car on the morning of 4 April 2017, on a narrow road leading to Rattoo, when the incident happened.
His car was lifted "clear of the ground" by a teleporter, a heavy industrial machine.
The forks of the boom of the teleporter had slid along and pierced the roof of the Peugeot car "like you'd open a can of beans", garda expert witness James O'Brien told the trial.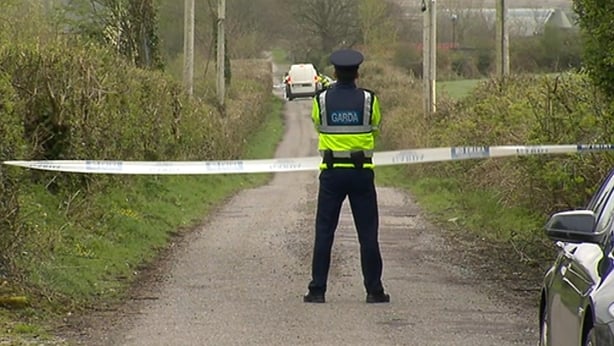 The use of a crow-banger, a funnel type object used to scare birds, was at the centre of issues between Mr Mahony and his neighbours.
The jury was told that in interviews with gardaí on the morning of the incident Ferris said he had blocked the road with his teleporter.
He agreed he had driven the forks onto the car and he also said: "It was about the crow-banger."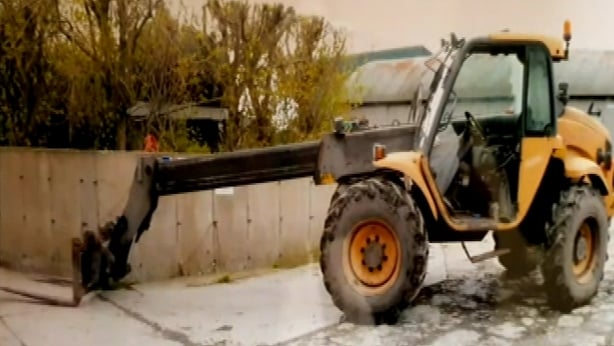 In closing speeches yesterday, the defence told the court that "the fair verdict, the just verdict" would be manslaughter, not murder.
Defence counsel Brendan Grehan said the community in Rattoo was being oppressed by Mr Mahony and living in fear of a totally unreasonable person.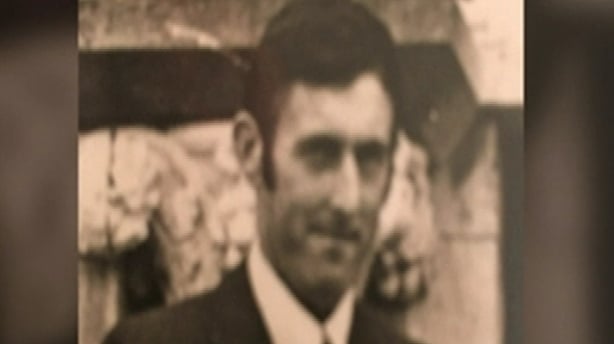 Mr Grehan said he rejected the prosecution claim the killing was intentional and deliberate.
Patrick McGrath, for the prosecution, told the jury the actions of Ferris were not consistent with a sudden loss of self-control, or acting in a fury.
He said the accused had been thinking about it for a number of days.
"What is remarkable is his behaviour afterwards, the absence of regret, the absence of remorse, the absence of shock," Mr McGrath said.