"It felt like this was going to be a six-month stint, we're actually moving into our third year now."
Sean Shaughnessy is a nurse based in Galway and told RTÉ that the healthcare system is facing into a difficult few months.
"December, January, February, were always very challenging in terms of the effort required. But throw Covid in there, along with elective work and emergency admissions. It is just a perfect storm."
The stress of balancing risk with doing the job is playing on the minds and bodies of healthcare staff, according to the nurse.
"It's like a post-traumatic stress in many respects because it's a slow wear on your mental and physical capabilities.
"I've spoken to colleagues and I've seen almost like a blankness or deadness (in their eyes), they are listening but they're just not coping."
Sean added: "If the health safety and welfare of the employee is not okay, then the health safety and welfare of the patient is not okay. They cannot be okay."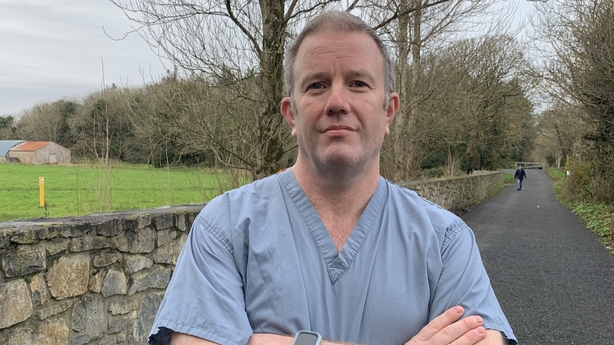 Ann Noonan is a senior staff nurse working in the swabbing pod in University Hospital Limerick and is in contact with Covid positive patients every day.
She believes the worst part of the pandemic is happening now - because "there is no end in sight".
The nurse is seeing unvaccinated people getting exceptionally ill and people who are vaccinated getting ill too, and there is the worry about what the new Omicron variant will bring.
"I'm very apprehensive about next year," she said. "I'm apprehensive that people doing our job will decide there are easier ways to make a living and I'm anxious for those who are left behind, being asked to do so much again and again and again.
"A colleague stated to me recently that she reckons her life [has been] shortened by the very trauma of what we faced, especially in the first wave. The not knowing, anxiousness and the lack of sleep."
Chloe Slevin is a third-year children's and general nursing student and one of those drafted in to work in hospitals during the pandemic.
"I'm exhausted, we all are, we'll be burned out before we even qualify," said the student.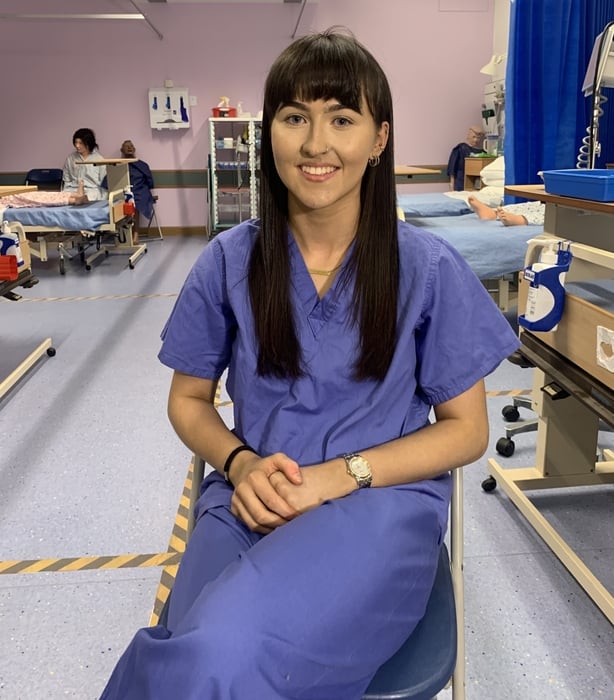 "The nurses are so overwhelmed at the moment, they don't have the time to teach you as much as they'd like to and it's not their fault," she added.
"If they're short staffed, you don't a choice sometimes, you do have to step up and take on more patients and more work than you probably should as a student."
As for having a somewhat normal Christmas and break, Chloe is not hopeful.
"It's actually my 21st birthday tomorrow and I won't be able to do much with it. I had plans but with the increased cases, I might just have to sit it out again."