The Health Amendment Bill - which includes a return of Mandatory Hotel Quarantine - has passed all stages in the Dáil tonight.
As less than 10 deputies opposed the measure, a vote was not required. The bill will now be sent to the Seanad.
Earlier, the Minister for Health told the Dáil he strongly believes there is a need to have a system of hotel quarantine "ready to go".
Stephen Donnelly welcomed the broad support for the measures in the House, saying they are "justified", "targeted" and "limited in scope and time".
Also today, the Embassy of Ireland in Britain confirmed that people travelling abroad on short breaks can take a PCR test before they depart and it will remain valid for three days (72 hours).
"We can advise that a PCR test taken in Ireland before departure will be accepted on return to Ireland, if taken within 72 hours of arrival back," it said in a post on Twitter.
Meanwhile preparation for hotel quarantine is underway, including procurement for food and accommodation.
Mr Donnelly said Ireland "will be in a better position to act quickly" if legislation is introduced ahead of this measure being needed.
The bill has been sent to second stage, which takes place later today.
The minister said the bill is designed "to strengthen Ireland's ability to respond" to the Omicron variant of Covid-19.
It strikes "a fair and proportionate response," the minister added, balancing public health and individual rights.
Ireland has one case of Omicron and "my expectation is we will be seeing more," he said.
Travel restrictions already include a requirement from tomorrow for people travelling to this country to have to complete a pre-departure Covid-19 test.
---
---
"These measures may not be enough" and "hotel quarantine may be necessary for a limited time" to give us time to increase vaccination rates and deliver promising anti-viral drugs, Mr Donnelly said.
The biggest benefit of quarantine previously was that it delayed visits to Ireland from countries of concern.
Mr Donnelly said the bill contains new provisions based on lessons learned from Ireland's previous experience, including the speeding up of the appeals process.
It again includes a sunset clause, he said.
"We must be able to act quickly" and having this bill will "allow such a rapid response" which "may be necessary."
"We should be very proud of the solidarity" of the response here to the pandemic, the minister added.
Ireland has the 5th lowest mortality rate of the 27 European Union member states and the UK.
Sinn Féin's David Cullinane and Duncan Smith of the Labour Party said their parties will support the bill but have tabled amendments to it.
There is a need for oversight and accountability, Deputy Cullinane said, as he welcomed the full debate on the legislation, which has not always happened.
He said he had previously learned of changes to regulations through calls from the media, having got "no heads up" from Government.
"It simply isn't good enough," he said, and deputies felt they "were being treated with contempt" and with a "lack of respect".
The Government has committed "an appalling lack of consultation" with stakeholders, for example on children having to wear masks.
"Mistakes have been made" and it is "an overly confrontational approach", Mr Cullinane said, risking causing "unnecessary tensions".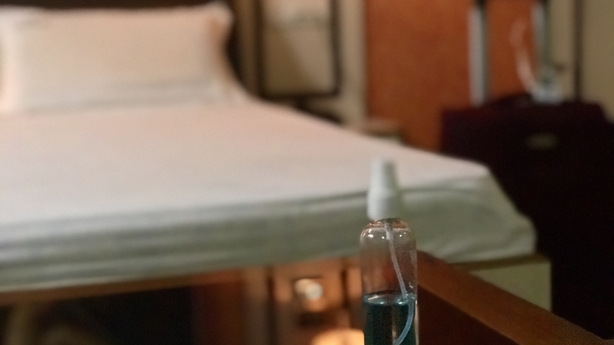 Deputy Smith said he has "huge concerns" in relation to mandatory hotel quarantine and noted previously that "countries from the south" were added to the list, rather than wealthier countries.
When you add this to the Government's opposition to the TRIPS (Trade-related Intellectual Property Rights) waiver in relation to Covid-19 vaccines, it does not paint a positive picture.
The virus is "running rampant" and traffic levels indicate that people have not changed their behaviour in recent weeks.
"We have plateaued at an incredibly high level," Deputy Smith said, as he warned there is a danger of "collapsing the health system".
He warned that hotel quarantine "does suck up a lot of media attention" and should not be used to distract away from other more impactful measures.
Labour's amendment will clarify that women returning from having abortions are exempted from quarantine.
Social Democrats co-leader Róisín Shortall said the party supports the legislation and welcomed the introduction of applications for exemption prior to travel.
But she said there is need for clarity on some of the measures.
"It's a missed opportunity not to work more closely with the opposition," Deputy Shortall said, adding that this is leading to a less effective and less clear response.