The United States has identified its first known Covid-19 case caused by the Omicron variant, discovered in a fully vaccinated patient who traveled to South Africa, as scientists continue to study the risks the new version could pose.
Public health officials said the infected person, who had mild and improving symptoms, returned to the US from South Africa on 22 November and tested positive seven days later.
That patient was fully vaccinated but did not have a booster shot, according to Dr Anthony Fauci, the top US infectious disease official, who briefed reporters at the White House today.
The person is in self-quarantine and all of the patient's close contacts have tested negative, he said.
Dr Fauci said it could take two weeks or more to gain insight into how easily the variant spreads from person to person, how severe is the disease it causes and whether it can bypass the protections provided by vaccines currently available.
"We don't have enough information right now," said Dr Fauci, who serves as chief medical adviser to President Joe Biden, adding that the variant's molecular profile "suggests that it might be more transmissible, and that it might elude some of the protection of vaccines, but we don't know that now... We have to be prepared that there's going to be a diminution in protection."
WHO expects to have more information on Omicron transmission 'within days'
Dr Maria Van Kerkhove, Covid-19 technical lead at the World Health Organization (WHO), said it is still "very early days" in terms of understanding the new variant, but said information is coming in daily.
The Omicron variant has been reported in 23 countries, according to the WHO.
Speaking at a press briefing, Dr Van Kerkhove said: "We don't have all the information yet on transmission in terms of if there is a fitness advantage, if it's more transmissible.
"There is some suggestion of that, but again it's early days.
"We expect to have more information on transmission within days, not necessarily weeks, but in days."
She said they have seen reports of Omicron cases which "go from mild disease all the way to severe disease", but said it is still early days.
Also today, the UN Secretary-General slammed travel bans that target specific countries imposed over the new Covid-19 variant as "unfair" and "ineffective".
At a news conference, Antonio Guterres instead called for increased testing for travellers.
"With a virus that is truly borderless, travel restrictions that isolate any one country or region are not only deeply unfair and punitive -- they are ineffective," he said.
Dozens of countries have imposed restrictions on travel from southern African states after the Omicron variant of the coronavirus was first reported in the region last week.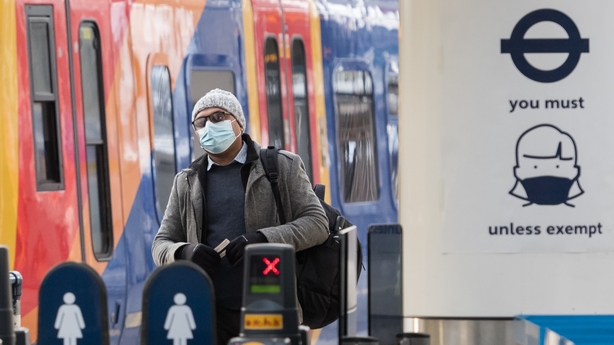 Meanwhile, the first case of the Omicron variant was confirmed in Ireland today.
Australia said at least two people visited several locations in Sydney while likely infectious and Denmark said an infected person had taken part in a large concert.
The World Health Organization said "blanket travel bans will not prevent the international spread and they place a heavy burden on lives and livelihoods", while advising those unwell, at risk or 60 years and over and unvaccinated to postpone travel.
---
---
Joy as Fiji reopens its borders to international travel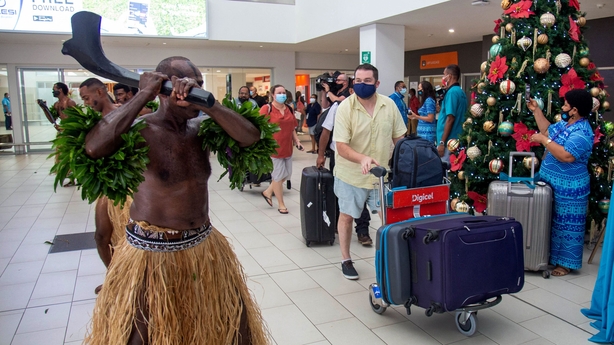 Traditional dancers in grass skirts welcomed waving holidaymakers as Fiji opened its borders to international travellers today for the first time since the Covid-19 pandemic swept the globe and devastated its tourism-reliant economy.
Fiji Airways flight FJ914 arrived a Nadi airport from Sydney at 11.40am local time, ending 615 days of international isolation for the Pacific island nation.
As the plane taxied down the runway, two fire engines lined up and aimed their hoses in the air to honour it with a water salute.
Inside the terminal, face coverings obscured the beaming smiles of tourism operators but cries of "bula" (hello) and indigenous songs of celebration reverberated around the building.
Fiji Airways chief executive Andre Viljoen said it was a "momentous" occasion after a tough 20 months for the tropical destination, where tourism accounts for about 40% of the economy.
"The international border reopening will reignite Fiji's economy," he told reporters.
Mr Viljoen said strict health measures were in place to contain Covid-19 and the recent emergence of the Omicron variant had not deterred passengers.
"Flights are coming in at full capacity," he said.
Chinese city suspends rail imports after fresh Covid outbreak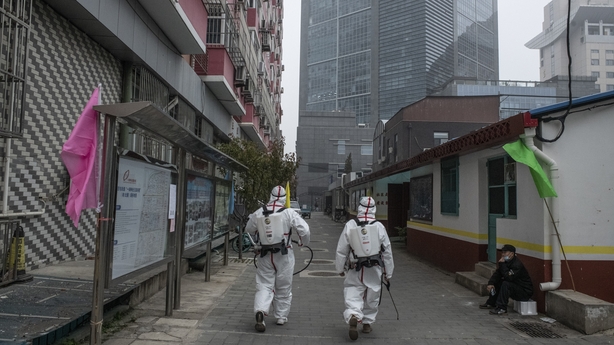 A northern Chinese city bordering Russia halted rail imports including coal and timber over fears of a fresh cluster of Covid-19 infections, as the country logged its highest domestic cases in a month.
Health authorities reported 91 new cases in or close to Manzhouli - a city of 231,000 in Inner Mongolia that handles more than 65% of China-Russia trade - after seeing dozens of cases in recent days, forcing leaders to impose localised lockdowns and travel restrictions.
Authorities also said its railway port will "suspend the import of non-containerised goods including timber, coal, mineral powder, chemical fertiliser... and other products that require manual loading and unloading", starting today.
The aim is to "strengthen prevention and control" of the outbreak at ports and "effectively block the spread of overseas epidemics through imported goods", the notice added.
The decision to stop trains carrying coal come as China in recent months has been forced to ramp up output after being hit by an energy shortage that forced factories to close owing to strict emissions targets and record prices for the fossil fuel.
Beijing has maintained a strict zero-risk approach since the virus first surfaced in the central city of Wuhan in late 2019, using targeted lockdowns, border controls and mass testing to keep outbreaks under control.

German state reports four fully vaccinated people infected with Omicron

Four people in southern Germany have tested positive for the Omicron Covid-19 variant even though they were fully vaccinated against the coronavirus, the public health office in the state of Baden-Wuerttemberg said.
Three of the infected people returned from a business trip to South Africa on 26 and 27 November
respectively, and the fourth person is a family member of one of the returnees.
"All four people are fully vaccinated. A mutation analysis carried out by the State Health Office has confirmed that all of them are infected with the new variant of concern," the office said in a statement, adding that all four were in quarantine. All four showed moderate symptoms.

Japan expands travel ban to some foreigners with resident status

Japan has expanded its travel ban on foreigners coming into the country, preventing entry to those with resident status from ten southern African nations, as media reported a second case of the Omicron variant had been found.
On Monday, Japan took some of the strictest steps globally by closing its borders to non-Japanese for about a month in light of the emergence of Omicron. A day later, Japan's first Omicron case - in a Namibian diplomat - was discovered.
The border closing affecting residents will be in effect from midnight for at least a month and will apply to foreign residents from South Africa, Eswatini, Namibia,Zambia, Malawi, Mozambique, Lesotho, Angola, Botswana and Zimbabwe.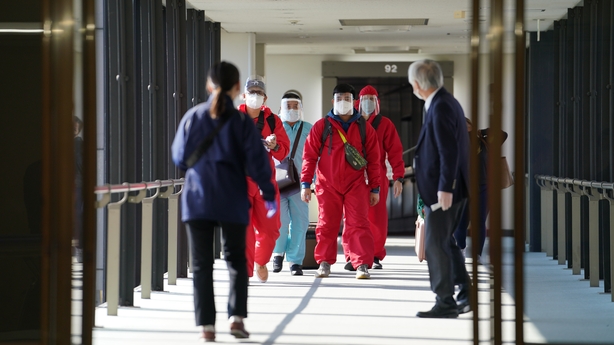 "From the view of prevention, we won't just restrict new entry by foreigners but also returning foreigners with resident status, unless there are special extenuating circumstances," chief cabinet secretary Hirokazu Matsuno told a news conference.
"We will maintain a sense of urgency and keep track of the situation in various countries to be able to respond quickly and flexibly."
Of other passengers on the plane with the Namibian diplomat, he said none of the 70 people designated as close contacts haves hown signs of falling ill.
Nigeria says found Omicron variant from October samples
Nigeria said it had confirmed its first cases of the Omicron Covid-19 variant, among them a sample from travellers who came to Nigeria in October, suggesting it had turned up weeks before it was reported in southern Africa.
"Retrospective sequencing of the previously confirmed cases among travellers to Nigeria also identified the Omicron variant among the sample collected in October 2021," Nigeria Centre for Disease Control (NCDC) said in a statement.
It did not give any details on the traveller.