The World Health Organisation moved very quickly yesterday to declare the recently-discovered B.1.1.529 strain of Covid-19 as a variant of concern, renaming it Omicron.
The Delta variant (B.1.617.2) - a term with which we are all now all too familiar with - emerged much more quietly in the Indian state of Maharashtra in October 2020.
It wasn't until the following April, that India experienced a massive wave of infections peaking at close to 400,000 daily cases in mid-May. Only then did the World Health Organisation declare it as a variant of concern on 11 May.
One year on - as the Omicron variant makes headlines around the world within just weeks of its emergence - scientists have already expressed concerns that is the most worrying Covid-19 variant since Delta, and perhaps ever.
But is the world more ready? Have lessons been learned from Delta's spread and should we have seen this coming?
Scientists say the answers to this may not be apparent for some time, but authorities around the world have been quick to react to what we have learned so far, as they work to establish whether current vaccinations and other measures can work to stem its spread.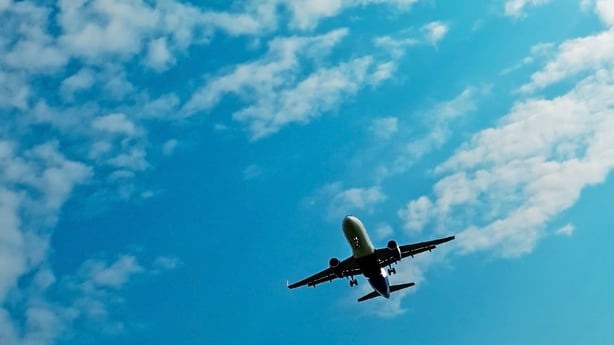 SHUTTING BORDERS: Pulling the emergency brake
Early yesterday, Mike Ryan, the WHO's emergency director praised South African public health institutions for picking up the signal of the new variant. It was first reported to the UN agency over two weeks ago.
He said now was not the time for "knee-jerk" responses, especially in relation to South Africa:
"Because we've seen in the past, the minute that there is any mention of any kind of variation, then everyone is closing borders and restricting travel."
Yet countries around the world, quickly moved to do just that. Britain was among the first.
Its government was criticised earlier this year for not acting soon enough to prevent the Delta variant's spread from India, leading to a sharp rise in infections there and leaving the Prime Minister Boris Johnson politically bruised. This time, it quickly moved to ban flights from South Africa and neighbouring countries.
Its transport secretary Grant Shapps said scientists considered the variant "the most significant one yet", amidst heightened concern about its potential to escape the vaccine.
Hastily imposed border closures are already unlikely to have contained the new variant, with Britain's health minister Sajid Javid telling parliament it was "highly likely" that the new variant had spread beyond South Africa's borders.
Belgium then became the first country to confirm a case of the B.1.1.529 variant on European soil.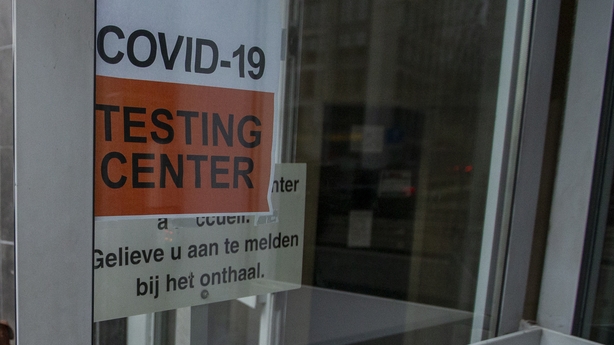 Virologist Marc Van Ranst, whose laboratory works closely with Belgium's public health body Sciensano, said on Twitter that the variant was found in a passenger returning to Belgium from Egypt on 11 November. He said the person in question first developed symptoms on Monday 22 November.
Countries including Germany, Italy, Israel, Japan, Kenya and Singapore were among those quickly to then announce travel restrictions.
Here in Ireland, the Tánaiste Leo Varadkar said there were no direct flights between Ireland and South Africa, with most travel from the region coming through the UK and Amsterdam.
No cases of the new variant have been detected here in Ireland but he said legislation around mandatory hotel quarantine which had lapsed was something the Government would look at next week.
Regardless of vaccine status, the Health Minister Stephen Donnelly then announced that all new arrivals from seven southern African countries will have to home quarantine for up to ten days and take two PCR tests after entering the state here.
A committee of health experts from all 27 states in the EU has agreed to activate the "emergency break" by imposing temporary travel restrictions on all travel into the EU from southern Africa.
European Commission President Ursula von der Leyen had also called for a suspension of air travel connections to the places where the new variant had already been detected, saying: "It is now important that all of us in Europe act very swiftly, decisively and united".
South Africa's Health Minister Joe Phaahla said the travel bans imposed, particularly by countries in the EU were "unjustified" but he said the country would not consider holding back on sharing information about new variants in the future, as this was for the "global good".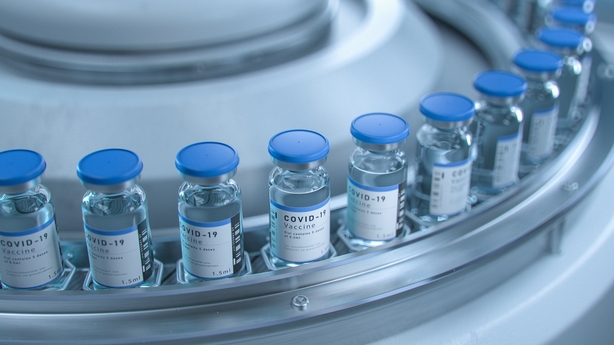 GETTING VACCINATED: Will current vaccines work?
Ursula von der Leyen also called for EU citizens to continue to get vaccinated and to improve their protection with booster jabs, adding that vaccine producers are obliged to adapt their jabs as soon as new variants emerge.
But it is not yet clear if current vaccines will work against the new variant, particularly due to the variations in its spike protein that the UK's Health Security Agency has said are "dramatically different" to the one in the original coronavirus that Covid-19 vaccines are based on.
Nearly 100 sequences of the variant have been reported and early analysis shows it has "a large number of mutations" requiring further study, according to the WHO.
Of the unusual mutations in B.1.1.529, notably around 30 are to its spike protein, the part that latches the virus on to human cells.
Based on the experience of previous variants, it is known that some mutations can lead to the virus becoming significantly more transmissible and can even reduce the effectiveness of vaccines. "Based on its genetics, it's something very rare and could well be concerning," Vincent Enouf, from Paris's Institut Pasteur, told AFP.
"They did genome sequencing of positive samples where they targeted Gauteng Province. They identified this new variant, B.1.1.529, which has a very unusual constellation of mutations, a mutation profile that is different from known variants of concern," says Professor Sharon Peacock, the Head of the UK Covid-19 Genomics Consortium.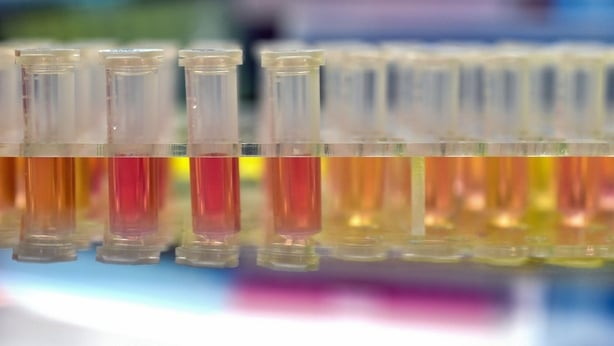 "So the variant genome has around 50 mutations, more than 30 of them in the spike protein - that's the region that interacts with human cells - and the receptor binding motif, the real business end of that has ten mutations.
"So taken together, the epidemiological picture shows that this variant may be more transmissible and several of these mutations have been observed that are consistent with enhanced transmissibility."
Speaking on RTÉ's Drivetime last night, Dr David Nabarro, WHO Special Envoy on Covid-19, said a mutation such as this was something they had been expecting.
"This virus has a really disturbing ability to mutate and to become different as a result of the mutations, either in terms of being more transmissible or causing nastier disease.
"I've been expecting more variants to appear and I do find this situation concerning," he added.
SHOULD MORE HAVE BEEN DONE? Vaccine uptake around the world
Speaking in July this year, Dr Mike Ryan acknowledged that the world had been brought to its knees by Covid-19, not because the virus is smart, but "because we are stupid".
He has been a major advocate in particular of vaccine equity, in a bid to prevent the virus mutating in parts of the world where there is lower access to vaccination, or high levels of vaccine hesitancy.
Speaking at the launch of the People's Vaccine Alliance Ireland, Dr Ryan said that vaccine inequity across the world was "an abomination" and that the pandemic would not end until all vulnerable healthcare workers were vaccinated.
"Half of this world thinks the pandemic is over, and half is about to go over another cliff edge," Dr Ryan predicted, saying mutations of the virus were most likely to occur amongst unvaccinated populations.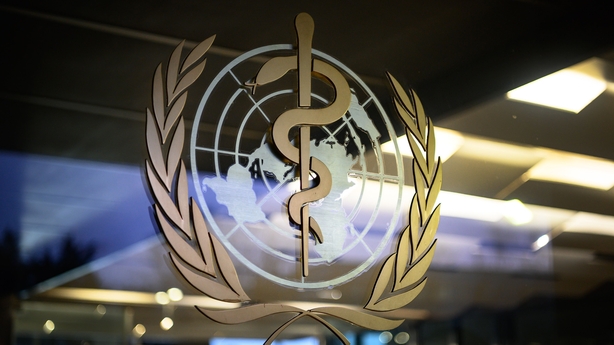 'Omicron' the latest variant is believed to have emerged in South Africa where only about 35% of its population is fully vaccinated. It is not yet clear the rate at which it might move through more highly vaccinated populations such as those in Europe.
South Africa has a higher vaccination than many nearby nations, but the uptake rate is just half of the government's year-end target.
Having initially struggled to get enough doses for its population earlier this year, it is now a reluctance to take the jab which is slowing up the country's inoculation campaign.
Of those vaccinated, most have received either a Johnson & Johnson or a Pfizer vaccine.
WHAT'S NEXT? Are we prepared for a 'fifth wave'?
As Europe has again become an epicentre for Covid-19, the 'Omicron' variant of concern has emerged at a time when many countries, including Ireland, are already eyeing new restrictions and calling on people to curb their social activities.
Belgium, for instance, where a case of the new variant was confirmed has already brought in new restrictions such as shutting nightclubs and an earlier closing time for bars and restaurants, in a bid to curb a rapidly spreading fourth wave of Delta Covid-19 infections.
Such restrictions could also potentially help curb the spread of any new variant.
Israel, which has already been through its fourth wave of the virus and then experienced a welcome lull, is now considering declaring a "state of emergency" after a few cases of the new variant of concern were reported there, including at least person who had already received a vaccine booster shot.
The Prime Minister Naftali Bennet said the B.1.1.529 variant had "arrived at a very complicated time", coinciding with the Hanukkah vacation, when children, mostly unvaccinated, were out of school.
Earlier this week, his government had been preparing for just such as "doomsday" scenario by carrying out an emergency exercise to simulate how the country would react to a fifth wave caused by a new variant.
The Haaretz newspaper reported that Naftali Bennet spent eight hours at the national management centre, reviewing the exercise carried out by a branch of the Defence Ministry.
Just days later, he is looking at a similar scenario coming to pass.
He told journalists today that national lockdown was not an option in Israel, at the moment, although a panel of experts will reconvene tonight to discuss possible additional measures. Around 43% of Israel's population of 9.4 million has already received three doses of the Pfizer-BioNTech vaccine.
As the country mulls over those possible measures to combat the emergence of B.1.1.529, the world will be watching developments in Israel, and in other countries with confirmed Omicron cases, closely.