Paris has made the wearing of face masks outdoors mandatory again at public gatherings as the Covid-19 infection rate in the French capital soars, police said.
The police prefecture said in a statement that masks will have to be worn for gathering in public spaces, at festivals and spectacles, on markets and when standing in line.
It comes as the Netherlands tightened its partial Covid lockdown with the early closure of bars, restaurants and shops to curb a spike in cases.
Meanwhile, Belgium has detected Europe's first confirmed case of the Omicron variant and at the same time has announced measures aimed at curbing a rapidly spreading fourth wave of coronavirus infections.
Health Minister Frank Vandenbroucke told a news conference that a case of variant B.1.1.529 had been found in an unvaccinated person who had developed symptoms and tested positive on 22 November.
"It is a suspicious variant. We do not know if it is a very dangerous variant," he said.
Israel has also identified a case of the Omicron variant, its health ministry has said.

Belgium's national reference laboratory said the infected person was a young adult woman who had developed symptoms 11 days after returning from a trip to Egypt via Turkey. She had flu-like symptoms, but no signs to date of severe disease.
None of her household members developed symptoms, but were being tested.
The new variant has emerged as Belgium and many other European countries are battling a surge in coronavirus infections.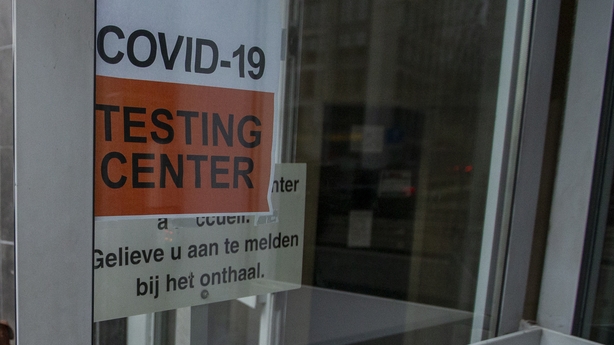 Belgian Prime Minister Alexander De Croo announced that nightclubs would close and bars and restaurants would have to shut by 11pm for three weeks from tomorrow, and have a maximum six people per table.
The strain on the health service was mounting, Mr De Croo told a news conference, adding: "If we did not have such a high rate of vaccination today, we would be in an absolutely drastic situation".
Under the new rules, private parties and gatherings are also banned, unless they are for weddings or funerals, and Belgians will have to do shopping on their own.
The country's health ministers will meet tomorrow to discuss accelerating the roll-out of vaccine booster doses.
Belgium has the sixth-highest number of cases per capita rate in Europe, behind the likes of Austria and Slovakia that have re-entered lockdowns.
The fatality rate though is just below the EU average, with 75% of the population vaccinated against the virus.
Meanwhile Germany used a military plane to transfer intensive care patients to less afflicted regions, an unprecedented move as a vicious fourth wave of the pandemic fills hospital wards.
A specially equipped Airbus 310 medical transport plane took off from Memmingen in the hard-hit state of Bavaria headed for Muenster/Osnabrueck airport in the west of the country, a German air force spokesman said.
Using an emergency plan devised earlier in the pandemic, patients in overstretched intensive care units are being moved to clinics that still have capacity for critically ill people.
A ferocious fourth wave of Covid-19 has in particular ravaged the south and southeast of the EU's most populous country.
"The situation is dramatically serious -- more serious than at any other point in this pandemic," Health Minister Jens Spahn told reporters, as he called on regional and local authorities under Germany's federalist system to tighten shutdown measures.
The transport plane has six intensive care beds, which a defence ministry spokesman said would all be filled on the first flight, with further planes on stand-by.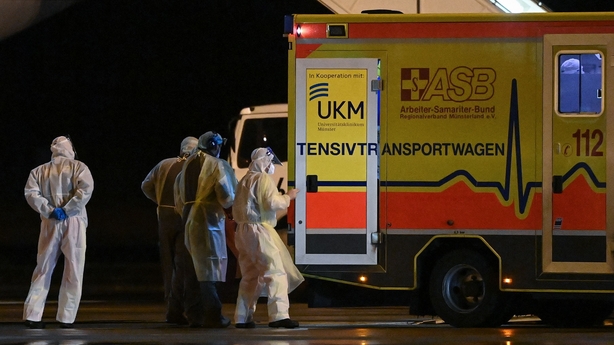 Germany this week passed the grim milestone of 100,000 deaths from coronavirus since the beginning of the outbreak, as daily infections continue to shatter records.
Elsewhere, Catalonia suspended the launch of new rules requiring a Covid pass to enter bars and restaurants in the Spanish region after its website was unable to keep up with demand for permits.
The wealthy northeastern region became the first in Spain to require a Covid pass to enter bars and restaurants, although other areas are mulling following suit due to rising infections.
But regional health minister Josep Maria Argimon announced today that the Catalan government had "decided to temporarily suspend" use of the pass because the website that issued them had crashed due to "very intense traffic".
"We will analyse the whole situation again on Monday. We are working to technologically reinforce the portal," he said.