Consumer nervousness is leading to the cancellation of Christmas events and parties, according to the people organising them.
Businesses organising festive events are calling on Government for a clear plan to deal with rising Covid-19 numbers.
It comes as the Cabinet has agreed that that midnight will be the new closing time for bars, restaurants and nightclubs from Thursday midnight.
The Managing Director of Integrity Security - a company involved with Christmas indoor and outdoor parties and markets all over the country – said five events have been cancelled in recent days.
Speaking on RTÉ's Morning Ireland, Shea McNelis said: "People in general seem to be nervous about going into large crowds - especially indoor events.
"Some of the music events that we are involved with, people are getting nervous that they are going to happen or not. There have definitely been big changes since last week."
Carina Conyngham of 'Christmas in the Castle' at Slane Castle in Co Meath, said she has had bookings downsized and moved to next year by corporate bookers.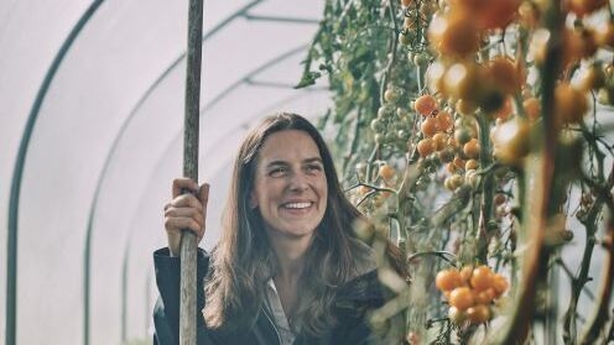 "Bookings were much larger to begin with and we were getting the much larger corporations looking at hosting up to 200 people. Those bookings have fallen away," she said.
"Corporations are still allowing smaller groups to get together over Christmas. That is what we are seeing the move to now.
"Some of the larger corporate bookings have deferred to 2022 in the hope there might be the possibility of them going ahead in January or February. We have seen that too."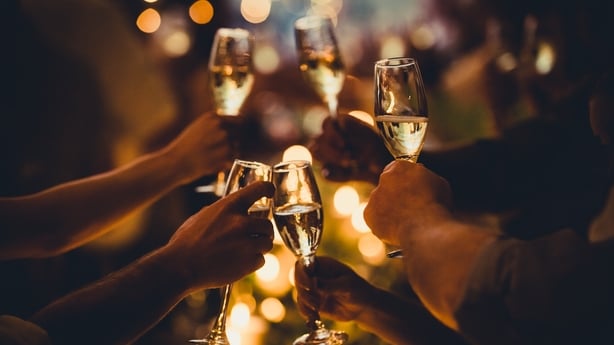 Ronan Brannigan, managing director at the Savoy Collection, which includes the Savoy Hotel, the George Hotel and Hamptons Bar and Grill in Limerick city, said he is seeing a similar trend.
"We are receiving significant cancellations - certainly in the latter part of last week. They said they would break out their parties into smaller units and, maybe, go for lunch or leave those bookings until January instead of coming in December," said Mr Brannigan.
Mr Brannigan added the Savoy collection had "flattened its booking curve" by offering regular clients Christmas party offerings from December until January.
"In the summertime, we set about a strategy of going to companies that would have booked with us for many years and offering them better value in November or January. A lot of the companies have gone for that," he said.
Fuel - a create production agency based on Camden Street in Dublin - has moved many of the festive parties it organises online.
The company offers hybrid Christmas parties where activities, including cocktail and pizza making, can be experienced either in-person or online at the same time.
"These are activities that involve participation and involve packs. The people here at our Camden Street studio have the same packs as the people partying at home. They are all connected through technology," said Brian McDermott, one of Fuel's directors.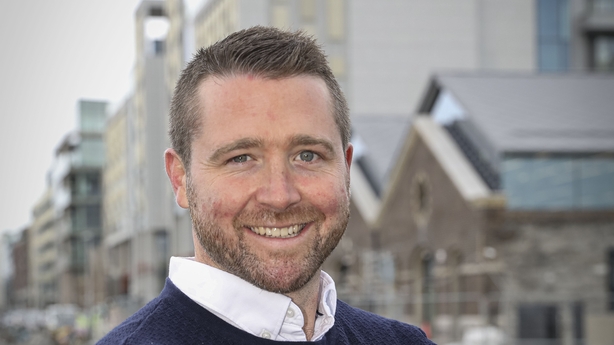 Bookings with Fuel for the 2021 Christmas party season are mostly online.
"Online we will be pushing 40,000 to 50,000 people in December. In-person it will be in the hundreds," said Mr McDermott.
He said the writing was on the wall for in-person Christmas parties since earlier this year.
"The difference with last year is legal advice that our corporate clients are getting. That legal advice is that they should not gather in large groups for the moment," he said.
Looking forward, Mr McDermott says high Covid-19 case numbers over the next couple of weeks could be a tougher than people think.
"I think this is the start of what might be a disappointing few weeks. The hospitals are already getting full and it's difficult to see it turning around quickly. The one thing we know about Covid is it takes a while to get over these humps," he said.
Ms Conyngham called for a clear road from Government for people to live with Covid.
"Is it a case that you are only going to be able to see your family at Christmas if you sacrifice meeting up with people including work colleagues on the run up to Christmas?
"We need to get into a situation by which public health officials and the Government are able to develop clear road maps for three to six months ahead."
Are you going to a Christmas party this year?

Our reporter @cian_mccormack has been finding out https://t.co/NOAeKEouYI@rtenews @RTERadio1 @rte #Covid

— Morning Ireland (@morningireland) November 16, 2021
Mr McNelis also said clarity from Government is needed immediately.
"I don't think there has been any clarity. People are still trying to figure out what do we do. The Government wants to try to keep everyone happy. They want to keep the sports industry happy, letting people into stadiums. They want to keep the vintners associations happy.
"It feels to me it is all about votes. I think somebody needs to be grown up and make the hard decisions and say: 'when we reach these numbers this is when put plans in place'. But, there is nothing put in place at the moment," said Mr McNelis.
People asked about their Christmas plans said they favoured holding Christmas parties once they adhere to health regulations, including mask wearing and proper social distancing.
One woman told Morning Ireland she is happy to go to her Christmas party "if there are precautions in place and it is safe".