The Music and Entertainment Association of Ireland has expressed deep disappointment following a virtual meeting with Minister for Arts Catherine Martin, after no date was set for the return of live concerts and cultural events.
Industry representatives held a two-hour meeting with Ms Martin this afternoon.
The Government is due to publish a road map for the sector next month, but industry representatives had wanted a specific date.
The Music and Entertainment Association of Ireland (MEAI) is calling for Ms Martin to have a seat on the Cabinet Committee on Covid-19 so they can be represented properly.
Ms Martin told the 15 groups representing the industry of her disappointment that her plan to reopen the sector was not approved by the Cabinet Covid Sub Committee and that she's requested a temporary seat on it.
The Minister wrote to the three party leaders two weeks ago her concern for the industry and unhappiness with the pace of reopening and disparity between sport and music events.
A source told RTE News that she gave them a roadmap with dates to be considered at the Committee on 6 August and was disappointed it was not approved.
The Taoiseach, Tánaiste and Chief Medical Officer were invited to attend today's meeting but they sent representatives instead.
Matt McGranaghan, spokesperson for the MEAI said: "The Minister was unable to give that commitment and that's incredibly disappointing. The industry wants a safe and responsible and sustained reopening. Even after 18 months the industry is showing that commitment to safety.
"The Minister delivered a very impassioned address to all the attendees at the very beginning and at the end. She gave a very passionate commitment to supporting the reopening of the industry. She expressed her own frustration that we have not reopened yet, not even a phased one.
"The Minister has told us that she has requested us to be on the Covid Sub Committee even as a temporary member and has not been granted that seat yet. We feel that the Taoiseach needs to hear this industry and needs to give a seat on that committee to Minister Martin so she can represent her industry," Matt McGranaghan said.
---
Read more:
Latest Covid-19 stories
---
MEAI co-founder Jackie Conboy said face a two-week wait before any decision is made.
Speaking on RTÉ's Drivetime programme, Mr Conboy said they may be looking at a road map in a fortnight's time, but added: "we do not want a roadmap, we want a date. Give us a date, so that we can plan."
He said the sector is not one whereby a switch can be thrown a switch and you're back to work, planning is needed.
Mr Conboy said they are facing into cuts to the Pandemic Unemployment Payment in mid-September, adding "it's incredible to think that a sector that is still closed are going to be cut. The only lifeline we have at the minute is the PUP".
He said they asked Ms Martin to fight on their behalf to make sure that the PUP remains at the current rate so that people who are on €203, are not moved to Job Seekers Allowance as "they have work, except they're restricted from doing it by the Government".
"It's incredible that our own Government can force people to be unemployed, that are employed, they have work, they can get gigs but they cannot do it because of the restrictions that are in place," he said.
He said he and other representatives of the live entertainment industry were "shocked" to find out that Ms Martin is not on the Cabinet Committee on covid-19, which he said was "disastrous for our industry".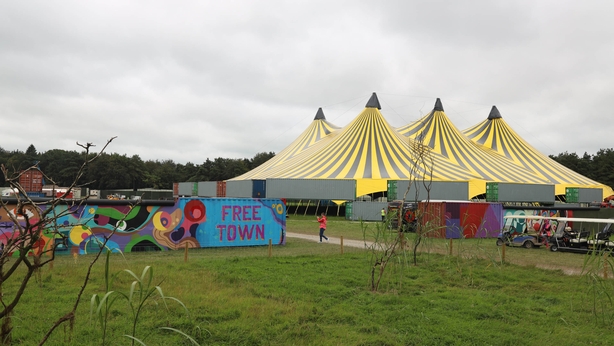 'Failure of political leadership' over concerts - Benn
The director of Festival Republic has said the failure to allow live music events to return, including Electric Picnic, is due to a failure in political leadership and is "wrong".
Melvin Benn told RTÉ's News at One that given the "incredibly high level of vaccination in Ireland" it is "unnecessary and wrong" not to allow music events to take place.
He said the situation here contrasted with "political leadership" in other countries, including the UK, and he said "it isn't a different virus".
The science showed "you can put people together, particularly in outside spaces" and there will not be a spike in infections once they are either Covid-19 tested or fully vaccinated, he said.
Mr Benn said that the Government should be challenging public health advice in the face of clear evidence from test events across the world.
"I'm angry because it's wrong ... everybody knows this is wrong," he said.
He said he wanted to force a decision on Electric Picnic as a test event for fully vaccinated people and using lateral flow tests and "still nobody was responding at all".