We are in a new phase with Covid-19. The vaccination programme has dramatically changed things and the future looks a lot brighter.
While daily Covid-19 case numbers and hospitalisations have risen, which was forecast, the dark clouds some had feared have not blocked out the light. With the usual pressures on the health system returning, as we enter the autumn and winter, and the pandemic still in the mix, what does the rest of the year look like? Are we near the end of the worst of this pandemic?
Health service pressures ahead
This week, record levels of overcrowding in hospitals were reported and it is still only mid-August.
On Tuesday, there were 385 patients waiting in emergency departments, or on wards in hospitals, for admission to a bed, according to figures from the Irish Nurses & Midwives Organisation.
Generally this week, there were just over 200 patients with Covid-19 in hospitals and over 30 of these in ICU. That is well below the high of 2,020 cases in hospitals and 220 in ICU seen at the peak much earlier this year.
So, when will the hospital system return to some normality and be able to largely return to dealing with vital non-Covid care?
I asked Liam Woods, HSE Director of Acute Hospitals, about this. Mr Woods said it is hard to predict when things will be normal again in hospitals. For a long time to come, separate 'pathways of care' for people with Covid-19 and non-Covid-19 patients will have to exist.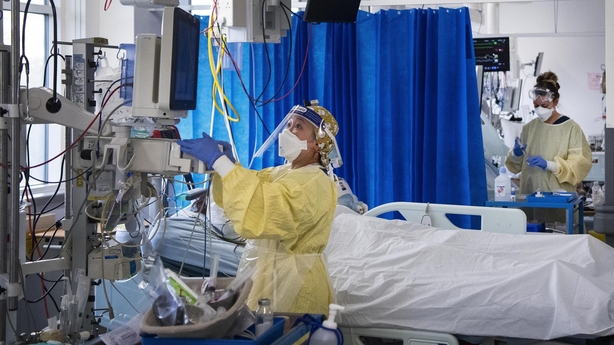 Normality in hospitals appears a long way off. The HSE started the year with about 11,000 acute hospital beds. By the end of the week around 220 were occupied by Covid-19 patients.
So, while the proportion of Covid-19 patients has reduced a lot from the peak, it still poses challenges. The HSE expects the number of patients with Covid-19 in hospitals to rise in September and into October.
Waiting lists have increased since the arrival of Covid-19 and that trend does not look like reversing anytime soon, which is bad news for patients.
Also, the cyber attack on the HS''s IT system has affected the collection and publication of up-to-date waiting list figures, although that is expected to be resolved in a few weeks.
Winter flu threat?
One of the upsides of mask-wearing, good hand hygiene and social distancing has been the absence of influenza during the last winter season, as well as a reduction in respiratory viruses generally.
Will these practices continue or be required this autumn/winter? Over the last year, it has been a big assistance to the smoother operation of the health system.
A combination of continued cases of Covid-19, along with influenza, the winter vomiting bug and other infections could present real problems in the coming months.
The big unknown is what type of 'flu strain might come at us in Ireland this winter season? It's hard to predict at this stage because it is just too early. The annual influenza vaccination campaign for people at-risk will get under way as usual, so a good uptake there will be important.
Vaccination campaign - The final leg
The vaccination campaign against Covid-19 has been powering ahead recently. This is one of the biggest protections against being overwhelmed by the virus and another wave. At this stage there are no vaccine shortages and its more up-take driven.
The HSE says that by this weekend, 90% of adults will have been partially vaccinated and 80% fully vaccinated. The vaccination programme for children aged 12-15 years started taking registrations on Thursday and vaccinations are already under way.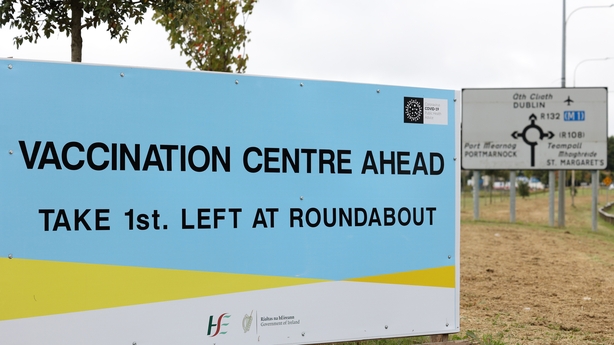 As far as the HSE is concerned, this is likely to be the last age-group of the vaccination campaign. Once everyone who is eligible to be vaccinated has been offered a vaccine and taken it, or declined it, then that is essentially the end of the general immunisation programme.
According to NPHET members, Chief Medical Officer Dr Tony Holohan and Professor Philip Nolan, vaccines are preventing a very large number of infections and hospitalisations. The estimates are that each week vaccination is stopping at least 13,000 cases and 600 hospitalisations.
Why are more vaccinated people getting Covid-19?
The reason more people who are vaccinated are getting Covid-19 is entirely logical. Deputy Chief Medical Officer Dr Ronan Glynn, dealt with the issue in detail this week.
He said that no vaccine is 100% protective and some people who have been fully vaccinated will still get infected with and sick from Covid-19. But the individual risk of a severe illness or death is much lower than if they had not been vaccinated.
This is reflected in the mortality data. Dr Glynn said that vaccines are about 80% effective at preventing Covid-19 disease and they provide approximately 95% protection against hospitalisation, even in the context of the Delta variant. As more and more of the population are vaccinated, more cases will naturally be seen in this group.
Why vaccinate children if they get mostly mild or no symptoms?
As the registration campaign for 12-15-year-olds got under way this week, there was much debate on social media about the rationale for vaccinating this age group. Most children will have mild or no symptoms if they get Covid-19, but some may get quite ill. The impact of Long Covid is also unclear.
Dr Lucy Jessop, Director of the National Immunisation Office, said that one in every 100,000 healthy children in Ireland who gets Covid-19 will be hospitalised. However rates would be higher for children who have underlying conditions.
While there are rare side-effects, set out on the HSE website advice for parents section, the case made is that the overall benefit versus risk is in favour of vaccination. Vaccination is especially advised for a child that has a health condition that puts them at higher risk if they get Covid-19 and for children who live with someone who is at higher risk.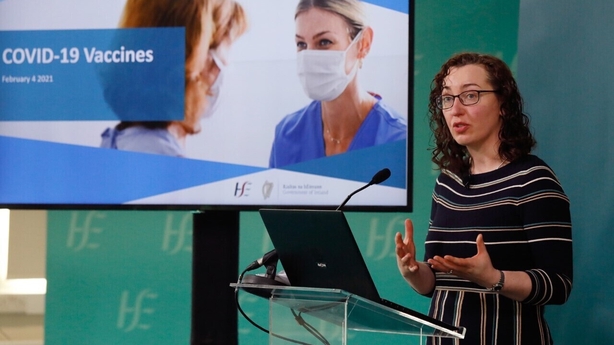 Irish doctor, Gabriel Scally, Associate Professor at the University of Bristol, said yesterday that over 10 million vaccine doses had been administered in young people in the US and that the risk from side-effects was "tiny". He said that for those aged 12-15 years, they were better getting the vaccine than the virus.
There is also the wider consideration that vaccination brings for children, and families too, allowing everyone to get back to more normal lives.
In the end, it's a matter for parents or guardians to carefully consider all the advice, talk to trusted health professionals, and decide what is best for their child and family.
What about children under 12 and booster shots?
It is expected that there will be a booster-shot campaign at some stage probably in late autumn/winter, most likely for those at high risk. The logical time to do it is in conjunction with the annual flu vaccination. Advice from the National Immunisation Advisory Committee on a booster programme is awaited.
There are no plans in Ireland to offer vaccination to children under-12 years. Pfizer is conducting clinical trials in people aged under-12. Israel is looking at vaccinating some high-risk children aged 5-11 years.
But the European Medicines Agency has not received a submission from any company yet seeking authorisation for a vaccine for those under 12. So, it's not under consideration at this point.
Separately, the Department of Health is seeking legal advice on the possible mixing of vaccines in the future, but at this point in the vaccination programme, it is not a matter of urgency.
Unused vaccines
What will Ireland do with its unused vaccines? We have orders/options for 17 million doses and the campaign will wind down soon.
It is fundamentally a policy decision for Government, not the HSE. The HSE says it has operated a very tight delivery and distribution system. As a result, it insists that very low numbers of vaccines will have expired as the campaign ends.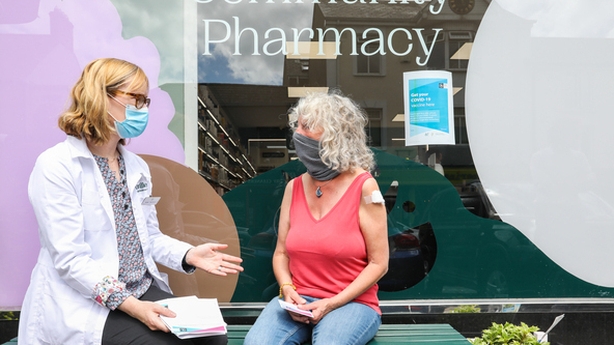 It has also been re-distributing vaccines from pharmacies that no longer need them to those that still have a demand.
The provision of surplus vaccines to poorer countries that need them is an obvious option. Irish citizens and businesses have so far donated more than one million Covid-19 vaccines to poorer countries through a UNICEF campaign.
The rest of the year
Back in early May, at a briefing with the Minister for Health, I asked Tánaiste Leo Varadkar when did he see life returning to normal here. He said he hoped that August would be the month when things were relatively normal again. And here we are.
Restaurants and pubs are open indoors but with rules on who can come inside. International travel has resumed, with the Digital Covid Certificate.
There has been much debate, some of it heated, about how things are for those who are vaccinated and those who are not. Vaccination is not mandatory, but there are implications for daily life for people who exercise their right not to take a vaccine, or for people who for medical reasons cannot be vaccinated.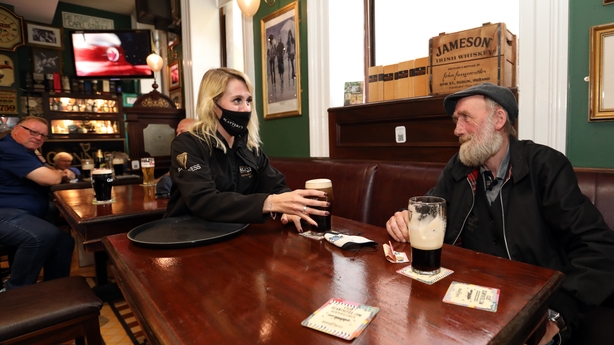 The world around us is becoming more familiar again. Bigger crowds will attend the All-Ireland hurling and football finals. Music events are back with limits on numbers. Covid-19 no longer always tops the news bulletins. We are regaining our lives.
While daily case numbers and hospital cases may rise over the next month or so, the expectation is that the peak will be seen and then there should be a gradual decline in the numbers. Even NPHET meets much less often now and holds fewer press briefings - that's a sign in itself of calmer times.
NPHET will be advising the Government soon about what remaining restrictions should be lifted and how to proceed in the months ahead. At the end of this month, the Government will publish a roadmap out of the crisis we have been living through.
Schools are due to reopen within weeks. The British Medical Journal reported an interesting study this week, showing that the prevalence of Covid-19 in schools in England was lower in June this year than during the autumn term of 2020.
The study was done by the Office for National Statistics, the London School of Hygiene and Tropical Medicine and Public Health England. It found that schools are not hubs of infection and questioned whether schools needed to be closed during recent lockdowns.
When schools reopen, they will have C02 monitors, and should have high-quality ventilation and air filters for indoors, to further reduce any risks.
The work environment is likely to change again too. While some will continue to work remotely, it is envisaged that many staff will return to their workplaces from next month.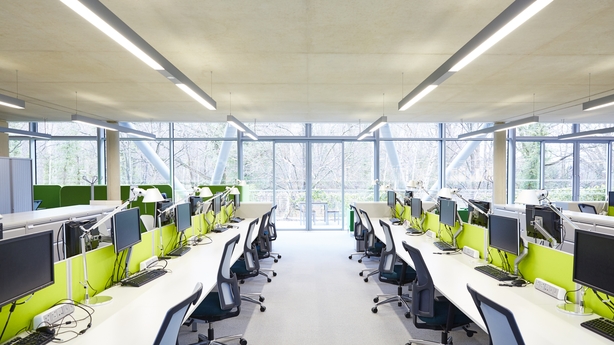 To what degree will mask wearing and social distancing continue - will it be required, or just advised? This will have a bearing on how many staff some companies can have in attendance.
Once everyone in the country that can be vaccinated has been offered it, then what? At that point, there will be an expectation that society should reopen to the greatest degree possible, with a return to normality.
Covid-19 has surprised us so many times. When we thought we had turned the corner, it threw us a curve ball. And we must always remember that over 5,000 people have died with Covid-19 and the great sadness that has left among families across the country and beyond.
So, we can never be quite sure what is coming next. But all things considered, it does feel like we are entering a new and better phase of life now.
Hopefully, we are on the last leg of this terrible journey with coronavirus. With the beauty of autumn, the thrills of Hallowe'en and a Christmas to enjoy, all ahead.
And for a heart-warming change this year, the priceless present of being surrounded by loved ones.