The Taoiseach has said the Government is more than hopeful that the easing of restrictions in May and June can happen without interruption, but it will not be afraid to intervene if worrying trends emerge.
Speaking on RTÉ's Morning Ireland, Micheál Martin said individual and collective behaviour is key to the success of the plan, which the National Public Health Emergency Team (NPHET) has categorised as low to medium risk.
The reopening plan for May and June was announced by the Government yesterday, with Mr Martin saying Ireland will be in "Level 3 Plus" from 10 May.
Mr Martin said the situation will be monitored with the protection of public health and life being the overriding concern.
"This has been a very long lockdown and a very tough lockdown on people," he said.
"We have to do it [ease restrictions] responsibly, and we've to do it always very attentive to how deadly this virus is and how transmissible it is."
He said it is anticipated that around 4.5 million vaccines will have been administered by the end of Quarter 2, sufficient to meet the 80% target, but warned that there are complications around the volumes of the AstraZeneca and Janssen (Johnson & Johnson) doses that can be administered, given existing advice from the National Immunisation Advisory Committee.
The Taoiseach said pressure has been taken off the health service, adding that the vaccination programme is working.
There are currently 139 people being treated for Covid-19 in hospitals around the country, of which 44 patients are being treated in intensive care units.
---
At a glance: What Covid changes mean for us this summer
---
Mr Martin said the Government is keeping to the delivery of vaccinations by age, but there may be parallel vaccination as incoming volumes increase and the Health Service Executive will be in a position to give an update on this next week.
All of the vaccines are "very, very effective" he said, and there is not enough vaccines available to offer a choice.
"We have to work with what we have and we have to work within the advice that we've been given from NIAC", he said.
"I have no issue with it myself personally and will take the AstraZeneca vaccine. I've met many people who've taken it and are glad that they've taken it."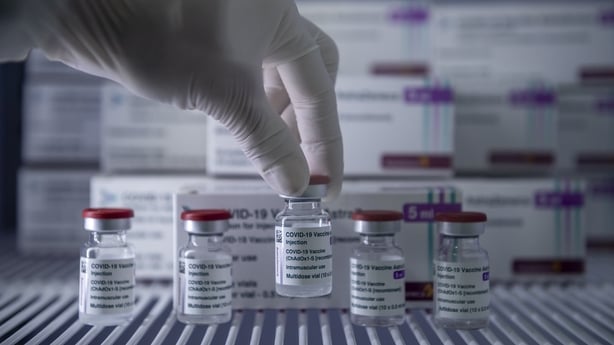 Mr Martin also said that those who have only had one dose of a vaccine "may not" be excluded from travel if international travel were to open up and that Chief Medical Officer Dr Tony Holohan is "adjusting" his advice in relation to that.
He added that Ireland will sign up to the European digital certificate, but the advice for May and June is still to avoid all non essential travel.
Under the Government's plan people will be allowed to travel across the country from 10 May.
Hairdressers, barbers and beauticians will reopen by appointment only that day, along with libraries, museums, galleries and other cultural attractions, while click-and-collect for non-essential retail will also resume.
On 17 May all shops will be able to reopen, and on 2 June hotels, B&Bs, guesthouses and self-catering accommodation can open again.
Mr Martin said the hospitality sector has been devastated by the pandemic, but business should now start to prepare for reopening.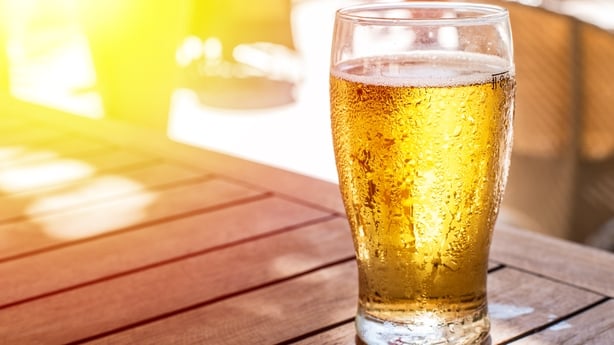 He said it was "made very clear to us" by NPHET that for May and June, indoor dining would be considered high risk.
He said the Government was also advised against a return of indoor team sports and training as well as mass gathering events indoors or outdoors.
He added that people should also continue to work from home.
Mr Martin said there are a "range of areas" to be looked at that would underpin recovery in sectors that have been more severely hit than others, such as entertainment and aviation. .
On wedding ceremonies, he said the decision to allow 50 people at the ceremony was in line with 50 being allowed at general religious services, but international advice has "always been negative" about weddings, in terms of large crowds gathering.
The number of people allowed at a wedding reception will increase to 25 in June, Taoiseach Micheál Martin has said, with the Govt hopeful this number can be improved in July and August | Read more: https://t.co/LMAVNXu9Oy pic.twitter.com/2hUKDJsORZ

— RTÉ News (@rtenews) April 30, 2021
Assistant Professor of Virology at UCD Dr Gerald Barry said the Government has frontloaded low risk services and activities to reopen next month, which will provide a "chink of light".
He said he believes it may get " trickier" in June when sectors, including hospitality, are due to reopen.
Speaking on the same programme, Dr Barry said the vaccination rollout is central to a safe reopening, but added, "we're not there yet, we have just started. We need to be cautious. If we get to this golden mark of 80% by end of June, huge benefits are going to come".
Govt had tough decisions to make - Donnelly
Minister for Health Stephen Donnelly said it has been a "brutal" year for the country and Government had to make decisions over the last year that no one ever wants to make.
He said NPHET did not come to the Government with different options of low, moderate and high risk scenarios to reopen society and the economy safely, but rather "one package" was presented and based on their analysis "this package is low to moderate risk."
Speaking on RTÉ's Today with Claire Byrne, Mr Donnelly said it could be argued that Ireland will move from Level 5 to Level 3 plus or Level 4 minus next month, but while such levels are a "useful architecture", he said, they can be discounted to a certain degree and it is better to look at the measures announced.
The minister also said his job is to be nervous and he remains nervous despite lots of positivity, describing the situation as volatile if people do not adhere to public health measures.
Tánaiste 'hopeful' but 'emergency brake' still an option
Last night, Tánaiste Leo Varadkar said that the Government's plan has an "emergency brake" which could lead to restrictions being retained, if the Covid-19 virus gets out of control.
Speaking on RTÉ's Prime Time, he said that matters are still precarious, given that Covid-19 is still present in our community, and the pandemic is also still raging around the world.
However, he said that it was realistic to believe Ireland's vaccine roll-out could be increased to a point by mid-June, that 450,000 people were getting vaccinated each week and the Government's target was achieved.
On the new timetable to ease restrictions, he said there is an emergency brake which empowers the Chief Medical Officer and the National Public Health Emergency Team to freeze the plan if they become concerned.
On the prospect of indoor dining, the Tánaiste said it would "hopefully" resume in July, but the Government was not committing to any date as it was dependent on public health advice.
Additional reporting Paul Cunningham