With schools closed due to Covid-19 you might be feeling isolated, lonely, a bit fed up or even overwhelmed. 
The pandemic is tough for everyone, and some more than others.
For some of you being at home doing your schoolwork might mean sharing the kitchen table with your siblings, and for others it might just be you at home and you might be missing your friends. 
This is a hard time for everyone in different ways, and even if everything is going OK for you at home you might still feel down. 
On news2day, we had a well-being week this week, after we spoke to pupils in Scoil Chóca Naofa in Kilcock, Co Kildare who inspired us with their wellness week.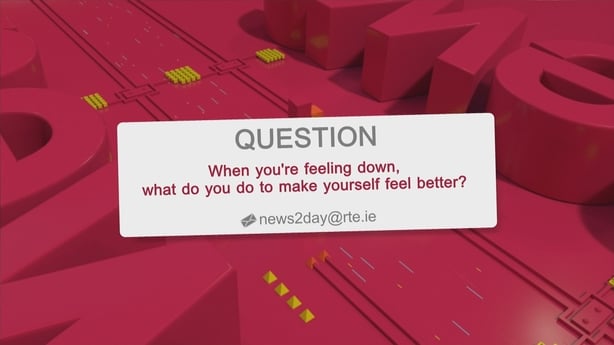 They did yoga, and breathing exercises to help them feel calm when they are worried, and their teacher Ms Conboy told them to write down three things they like to do to make them feel better when they are sad. 
It could be any activity at all like reading, watching TV, or colouring. They had to do one thing each day for homework. 
It turns out that this is exactly what mental health experts advise if we're feeling a bit blue. 
This week for our question of the week on news2day we asked 'When you're feeling down, what do you do to you make yourself feel better?' We got lots of interesting replies from all of you.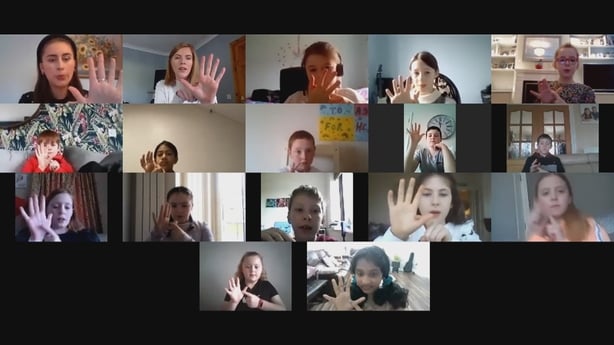 We spoke to St Patrick's Mental Health Service CEO Paul Gilligan, who gave us lots of handy advice for when we're feeling down. 
Make a list or draw a picture
It's best to maybe draw a line down the middle of a page and on one side write down the good things that have happened to you in the last few weeks. 
And on the other side, maybe the things that you may be worried or sad about. 
If you don't want to write a list then drawing a picture is also really good. 
The next important thing is to take your list or your picture and go and chat to someone about it - like a trusted adult. 
If you can't be with the person you want to talk to, don't be afraid to talk on the phone or video call.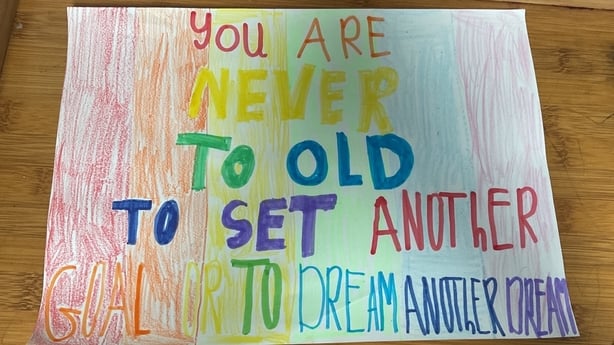 Do one thing a day that you enjoy
While it's important to do our school lessons, it's also really important that we make sure we do one thing every day that we enjoy, to make us happy. 
This can be art, dancing, playing football in the garden, getting out on our bikes. 
It's a little different for us all, but we will know ourselves what we like to do. 
Make sure we do something like that every day. 
They remind us that it's a happy thing and that we are actually quite happy. 
We can all feel happiness even though we might be feeling some negative or sad feelings at the time.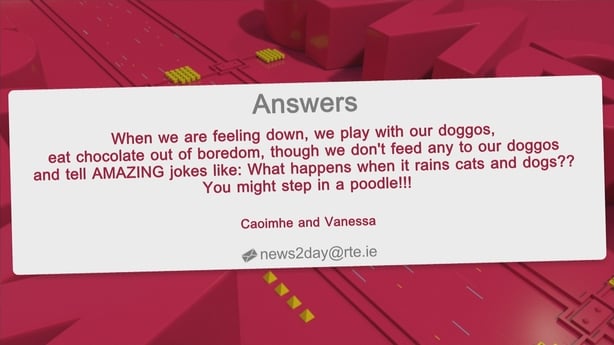 This pandemic has been going on a long time and sometimes it's hard to remember what it was like before the pandemic. 
Sometimes we feel that the whole thing is just dominating our life, but that is the time to sit back and ask what else is going on in my life? 
What are the good things? What are the things that I do that are enjoyable? 
The really important thing is to make sure if we don't understand something then we ask someone, even if we think that might worry them.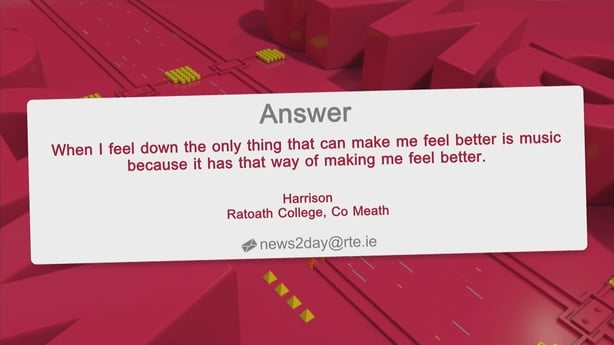 Being kind to others will make us feel better. 
Sometimes if we feel overwhelmed about our own feelings, we should think about other people. Give hugs to people you're allowed to hug, take the time to chat to your friends, whether it be on the phone or using the tablet. 
This will all help us, but it will also help other people which of course make us feel better about ourselves. 
Never feel afraid to talk 
I think it's important to make a promise to ourselves that we talk to someone every time we are worried or sad but also to tell people when we're feeling happy. 
Talking helps. 
Not just us, but it also helps our mum or dad or brother or sister.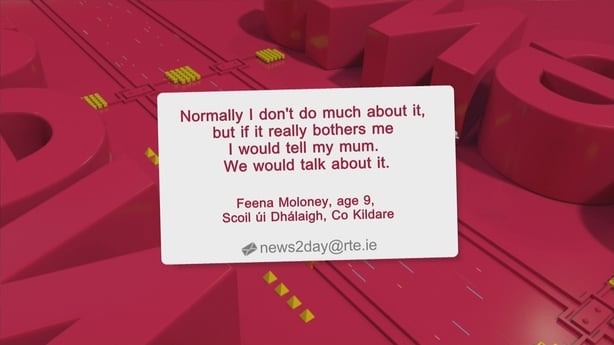 Sometimes looking forward to things is not a good idea, it's better to focus on what's right in front here. 
Ask yourself 'what will I look forward to at the weekend' and take it in little chunks of time because this will end. 
Ultimately, we will get to a stage where there will be no pandemic and we'll be able to go back to doing lots of the things that we were able to do before. 
But in the meantime, it's probably not a great idea to be thinking too far ahead, but maybe try and focus on what's happening in the next few days at the weekend and the following week. 
A key thing that will help is having a plan. To give yourself an idea of what you might do each day and that you build in happy activities. 
School might be tough work for you, so in your plan make sure after school that you're able to do something enjoyable, something that you really like. 
Sitting around wondering what you are going to do from moment to moment is never good, because it leaves a lot of time to dwell on the things we're worried or sad about. 
Have a plan, but also build into that plan relaxation time.