Employers have been warned they could be exposed to legal claims if they fail to ensure that staff working from home have a safe environment.
Insurance Ireland said there is a danger that remote working could become too expensive due to the risk of "frivolous claims".
Under health and safety legislation, employers must ensure a safe workplace for their staff, including those working from home.
If adequate precautions have not been taken to ensure safety, it could trigger costly claims for anything from bad backs, to slips and falls, to data breaches.
Criona Turley is among the hundreds of thousands of people working from home, but unusually in these Covid-19 times, her job brings her into the homes of many others.
She is CEO of Capella Workplace Solutions, which carries out online assessments for employers to ensure employees working from home have safe workspaces, using photos, questionnaires, and online interviews.
Ms Turley says some employees are trying to operate in extremely difficult home workspaces which could give rise to consequences for physical or mental health and lead to personal injury claims.
She has come across an employee getting out of bed to go down and get breakfast, then working all day in bed, going downstairs again for an hour, and then going to bed after spending the whole day in a bedroom.
"The worst case was someone who had been working while sitting on a beanbag for 10 months," she says, pointing to the physical and mental challenges of such arrangements.
Ms Turley notes that some employers may not even be aware that their workers are struggling. but that they remain at risk of claims if they have failed to make best efforts ensure a safe workplace.
"We are seeing injury claims coming through, though some are being settled rather than hitting the Workplace Relations Commission so it's not as public as it should be," she says.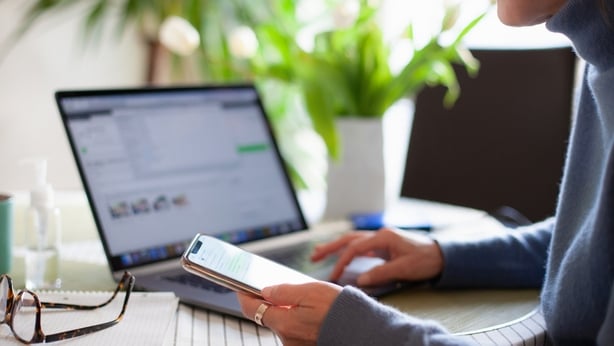 David Gleeson is Managing Partner of RBK Accounting Services, which has offices in Dublin, Athlone and Roscommon. Around 90% of his staff have been working remotely for months.
"There's a significant and increased obligation on employers for their employees given the environment we are working in," he says.
He cites a litany of preventative actions his firm has taken for the home-working revolution, including ergonomic assessments, virtual risk assessments, as well as training, new policies and robust IT systems to manage data.
However, it is not all down to employers, and staff have a role to play too.
"When we carry out a survey, we get the employee to sign off on the conditions they have for working from home. We try to control it in that manner, so it's a two-way agreement between the employee and the employer", he says.
The issue of remote working also raises issues of insurance and liability.
Insurance Ireland CEO Moyagh Murdock acknowledges the difficulties facing home workers, trying to manage everything from home-schooling to keeping confidential data safe.
However, she also highlights the responsibilities of employees, who have a duty of care to ensure that they follow the employer's safety guidelines.
Ms Murdock warns that remote working could become unviable for employers if the risk of claims becomes too high.
She notes that if an accident occurs in the home workspace, the claimant would have to prove the employer was legally responsible for the incident, or was aware of the issue.
"We certainly don't want see a healthy environment where people can work from home becoming so prohibitively expensive for employers that they cannot facilitate home working because of the risk of frivolous claims.
"Accidents can happen, and we just get on with it," she says.
With remote working set to be the new normal for at least months to come, neither employers nor employees can afford to ignore these health and safety risks - no matter where their workspace is.