There have been six Covid-19 related deaths and 269 new cases of the disease notified to the Department of Health in the past 24 hours.
A total of 2,033 people have died with coronavirus, this includes the denotification of one death. The total number of cases is 71,187 and this includes the denotification of 12 previously confirmed cases.
There are 260 people with Covid-19 in Irish hospitals with 23 additional hospitalisations in the past 24 hours. There are 36 people in ICU and this is unchanged since yesterday.
Of the cases notified today, 123 are men, 146 are women and 64% are under 45 years of age.
There were 88 cases in Dublin, 42 in Cork, 25 in Limerick, 20 in Louth, 16 in Donegal, and the remaining 78 spread across 17 other counties.
The national 14-day incidence rate per 100,000 population is 105.5. The counties with the highest rates are Donegal (222.4), Louth (208.7) and Limerick (188.8).
Counties with the lowest rates include Wexford (34.7), Kerry (52.8) and Laois (54.3).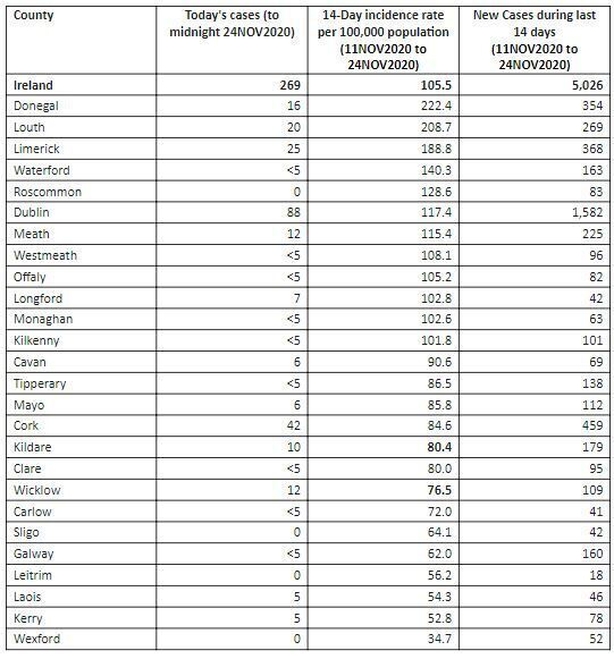 Seven further coronavirus deaths were recorded in Northern Ireland, four in the past 24 hours. This brings the total death toll there to 954.
Another 2,421 people tested positive for the virus in the North, bringing to 50,676 the total number of Covid-19 cases there.
Meanwhile, the latest data from the Health Protection Surveillance Centre shows there were 19 clusters of Covid-19 recorded in schools last week.
The Taoiseach Micheál Martin told his parliamentary party tonight how the Government wants to reopen the country shortly - exiting from Level 5 restrictions to Level 3 with modifications - but to do so safely.
He told TDs, senators and MEPs of the likely reopening of churches for public worship next month.
Mr Martin spoke of striving to keep the economy moving after Christmas, but also made a strong appeal on good personal behaviour.
The Taoiseach also said it was noteworthy how much had been kept open in this second lockdown, such as schools, compared with the first.
Earlier, Tánaiste Leo Varadkar said the Government intends to ease restrictions for "close to" two weeks over Christmas and will only reimpose controls if Covid-19 rates are increasing.
Mr Varadkar also confirmed that retail, gyms, hairdressing and personal services will reopen first, saying "it'll be hair cuts and shopping before nights out".
We need your consent to load this rte-player contentWe use rte-player to manage extra content that can set cookies on your device and collect data about your activity. Please review their details and accept them to load the content.Manage Preferences
---
---
But he denied this ruled out the reopening of bars and restaurants next week.
Mr Varadkar said it was still a matter of discussion and it would be Friday at the earliest before the Government would announce its plans.
He said it makes sense to ease restrictions "in phases", as doing the maximum reopening next week is "not safe".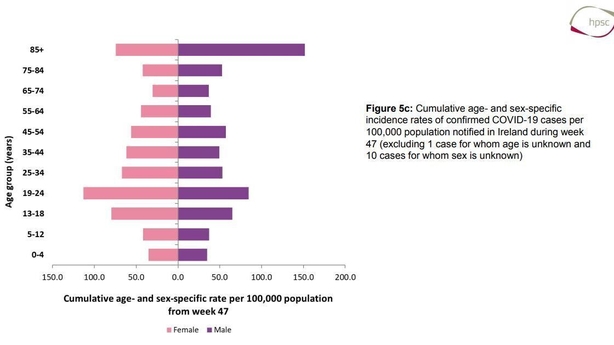 Mr Varadkar said people congregating in hospitality and sporting settings, and private homes were the bigger contributors to the spread of the virus, so these things would be allowed "towards the end".
The Tánaiste said, because the virus rates here are lower than in Northern Ireland and Britain, the Government hoped to ease restrictions for longer than the five to six days being allowed there.
He said he hoped it would be "closer to two weeks".
Mr Varadkar said it is the Government's intention to reimpose restrictions at a date in early January "if the virus is taking off again", but said they would not tighten restrictions in the New Year just for the sake of it.
He also said nobody could rule out a return to Level 5 restrictions in the future, but if it does happen the Government intends for it to only be for two to three weeks as opposed to the six currently imposed.
Mr Varadkar said the Government is easing restrictions over Christmas to allow people to have as normal a Christmas Day as possible.
"We know people are going to do it anyway, so it's better we provide for it in a safe way," he said.

He said the guidance the Government will give will be simple and straightforward and similar to previous guidelines.
The Government is giving consideration to allowing up to three households gather for the Christmas period.
It is likely to form part of the guidance on Christmas gatherings that will be issued by Government, with a final decision set to be taken by Cabinet when it meets at 1pm on Friday.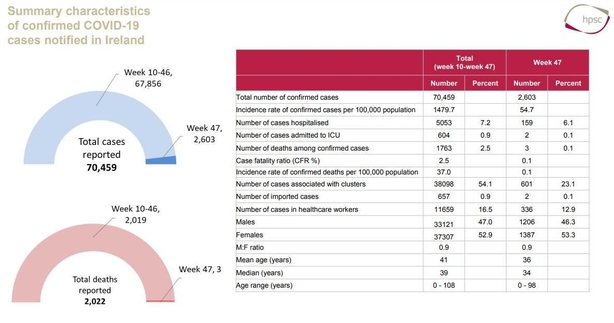 While the 5km restrictions are set to be lifted next week, the restrictions on inter-county travel will not happen until closer to Christmas.
It is understood that people will be allowed travel to other counties from possibly 18 or 19 December until 3 January under proposals that are still being considered.
The National Public Health Emergency Team met today and the Covid-19 Cabinet sub-committee may meet tomorrow to discuss NPHET recommendations and the latest data, before the Cabinet makes its decision.