Addiction services have seen a surge in the number of people contacting them with problems related to alcohol and drugs.
One service, Coolmine Therapeutic Community, saw an 80% increase in calls after the first set of Covid-19 restrictions.
It is expecting another surge after Christmas and once the latest restrictions are eased.
Elaine is in her 40s and her family has endured generational addiction. Heroin and crack cocaine consumed her life for 30 years.
Twice, Elaine has been through a six-month residential programme at a facility in Dublin that caters for mothers and their young children.
As a graduate of the programme, she can still attend meetings.
The pandemic has brought others back seeking support too, while some who were in recovery have relapsed.
Elaine said: "The nature of addiction is isolation, that's the nature of it.
"Connection is the biggest tool we have, that's why people attend meetings but all of that is gone and people are being left to their own devices.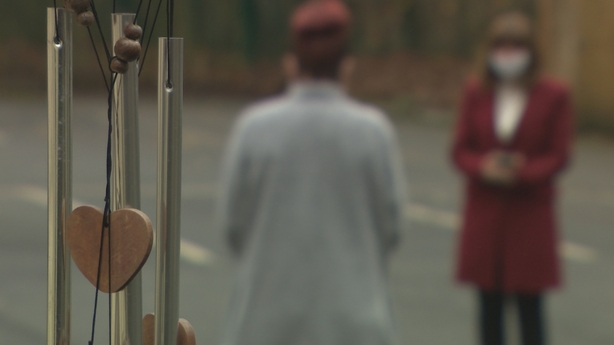 "A lot of people are relapsing, I know myself, it's very difficult. I struggle even now."
During the summer, after the first series of restrictions were lifted, Coolmine received 500 extra calls per month.
Most were people who had never sought help for addiction before.
"As people have been working from home they've become more aware of a loved one's substance use," said Pauline McKeown, CEO of Coolmine.
"Covid has brought isolation and people have used substances to try to manage that isolation and the subsequent mental health issues."
Coolmine runs seven different drug treatment facilities, including community and daycare centres. All are in the demand.
"We are seeing extremely long waiting lists and a high increase in calls from people trying to access support," said Ms McKeown.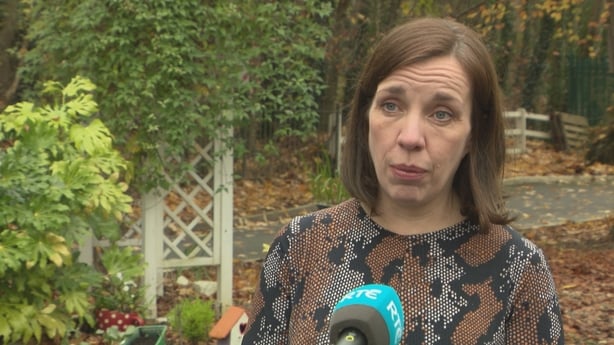 "Long waiting lists just create further dependency on substances and run the risk of people losing their lives."
Its mother and baby residential facility currently has 20 women on the programme. There are more than 60 women on the waiting list.
It is the only service of its kind in the country, allowing women to stay with their young children during treatment.
Next year, a similar service is due to open in Limerick.
Fundraising has been all but wiped out this year because of the pandemic.
"We are at crisis point. With Covid ongoing and the looming Christmas period we're deeply concerned about the year-end out turn," said Ms McKeown.
There are serious concerns about what lies ahead for addiction and mental health services in the new year.
We need your consent to load this rte-player contentWe use rte-player to manage extra content that can set cookies on your device and collect data about your activity. Please review their details and accept them to load the content.Manage Preferences