The widespread uncontrolled community transmission of Covid-19 represents "the greatest threat to our healthcare services", according to the Health Service Executive's Chief Clinical Officer.
Dr Colm Henry said if we do nothing, it will lead to hospitalisations and intensive care admissions that no healthcare system could deal with.
Yesterday, Health Service Executive CEO Paul Reid said there is a "concerning growth" in the number of people being admitted to hospital for treatment for Covid-19.
There are 244 patients with Covid-19 being treated in hospital as of this morning, with 29 of these people in intensive care.
Speaking on RTÉ's Today with Claire Byrne, Dr Henry also warned that it would also be difficult to keep schools open with the rate the virus is spreading.
He said the two-week incidence rate has now surpassed 200, compared to three per 100,000 and the end of July.
"We are now seeing the impact on other countries that are ahead of us in their experience of this second wave. On hospitalisation, on intensive care units and tragically on deaths.
"There is no reason we would not expect our projections to be any different from what is happening in mainland Europe," he added.
He refused to be drawn on the National Public Health Emergency Team's letter to the Government recommending a higher level of restrictions.
---
---
"It is hard to see, based on the evidence that is emerging at Level 3, that people's response to it will be enough to turn this around," he said.
"We have very small window and the deeper we get into this, the harder it is to turn it around. But I still believe we can."
Dr Henry also said the 1.4 million flu vaccines that were ordered will be the maximum amount that Ireland will receive, and is "confident this will meet the demand".
He said 75% of the nation's total stock of the flu vaccine has been delivered, and by mid-October 90% will have been delivered.
Dr Henry also said he believes schools should stay open "as long as possible", and that evidence shows that schools are not sources of community transmission spread, but on the contrary, the "biggest threat to schools is widespread community transmission."
No hospital could cope with 500 Covid cases a day
Hospitals are already using surge capacity and if Covid-19 numbers increase to 2,500 a day in the coming weeks, the health service will be overwhelmed, a consultant at Tallaght University Hospital has warned.
Consultant gastroenterologist Dr Anthony O'Connor said if the case numbers rise according to models, there could be 500 symptomatic "potentially, severe" cases a day and no hospital can cope with that.
On the same programme, Dr O'Connor said people are not being realistic about the level of threat and many are grieving the life they had by being angry, blaming or bargaining.
He said a move to Level 5 needs to be part of an overall strategy and a medium-term roadmap should look at eliminating the virus further instead of using rolling lockdowns.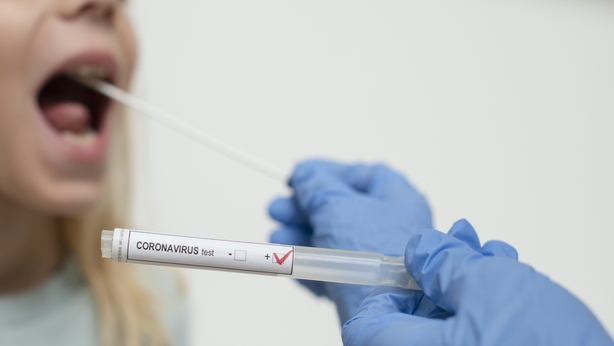 Dr O'Connor said a six-week 'circuit breaker' that got cases down to low levels might allow for some economic activity in December and some jobs to be protected.
However, he said people think lockdowns are arbitrary and unfair, but "this is what it is going to be like" unless we try to eliminate the virus.
Earlier, the Clinical Director of Cork University Hospital described a "tsunami of patients" coming in with symptoms that could be Covid-19.
Cork University Hospital has the second highest number of Covid positive patients in Ireland's hospitals at 22.
Speaking on RTÉ's Morning Ireland, Professor Conor Deasy said the hospital is under considerable pressure and is facing staff shortages with many having to self-isolate because they have been contacts of people with Covid-19 or may have the virus.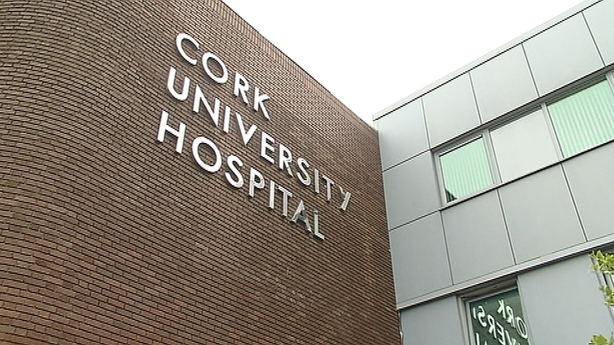 He said this wave of the virus is different to the first one as they were able "to empty the hospital" to deal with the virus and while that was the right thing to do then, now "we need to keep the non-Covid stream going".
He made a plea to the public to "do the right thing" and adhere to public health guidelines.
"This blasé nature if I get it, I get it and then I am immune is dangerous. And that attitude is dangerous," he said.