As the days grow shorter, there is trepidation among older people what the presence of Covid-19 will mean for them this winter.
Our Social Affairs and Religion Correspondent Ailbhe Conneely got the views of a Co Wexford retirement group.
The Piercestown/Murrintown Active Retirement Group, which has 40 members, is not very active at the moment.
Weekly meetings ended in February, which according to the group's secretary Ann Rocheford, had a big impact on members, particularly on those who live alone.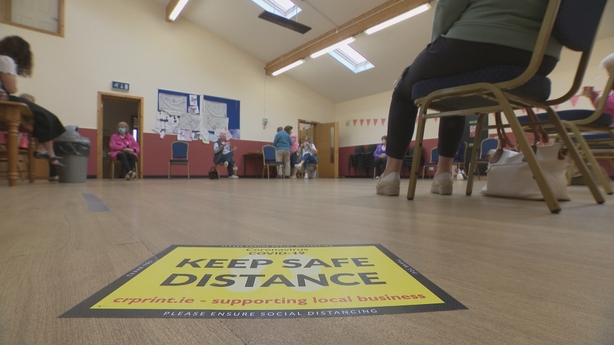 "Most of the people in our group live alone so for them it's total alienation from everything", she says.
When restrictions lifted during the summer, the group met for a socially distanced barbeque at the community centre in Piercestown in July.
It has been the only gathering they have had since February.
"We meet at mass now, or the shops or whatever", says Ann, "you're afraid to go to people's homes".
The fear of mixing with others is a worry for members.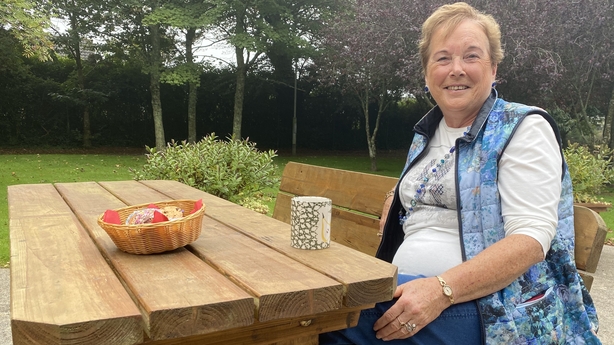 Mary Redmond is younger than 70, but limits her social contacts.
"There are about four or five of us that meet up and I've a friend that I go visit, but that's it."
Piercestown/Murrintown is a rural area so the wider community has kept a close eye on older members.
Despite that, loneliness is evident.
Emma Sane is grateful she can drive, but she is lonely and fearful since her husband died.
The prospect of restrictions tightening this winter worries her.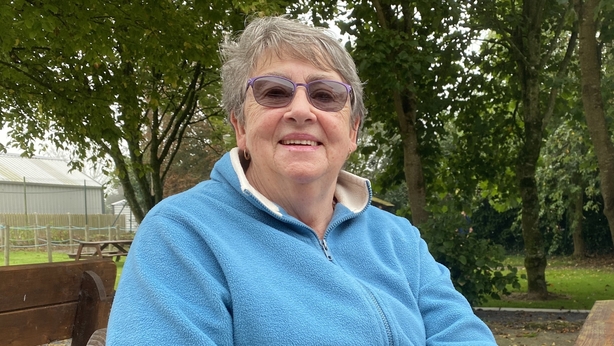 "Cocooning the last time was terrible especially for the old people. It was really hard for them and I think it's what has made old people afraid", she says.
The organisation ALONE has called for solidarity between young people and older people this winter - similar to the solidarity shown when the virus was at its height six months ago.
Emma is sceptical. "I really do think the older people have suffered more than anyone else.
"Our generation and the one before us got it hard; but the younger generation coming up don't know what hit them. So, we're kind of able to cope, but the young people are not able to do what they were told", she says.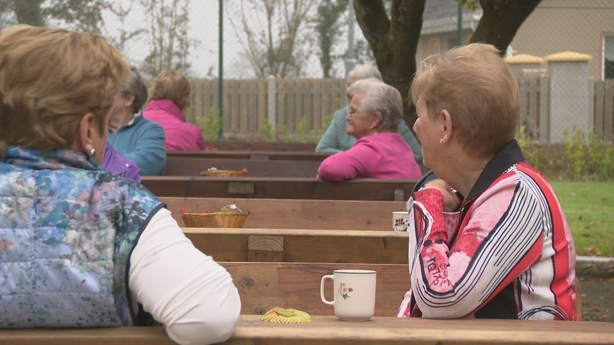 ALONE's chief executive acknowledges that it has been a particularly tough year for older people.
"Cocooning came along … then the constant messages that 'your vulnerable'," says Seán Moynihan.
"Lots of older people have been running businesses, volunteering, running marathons and have been at the heart of communities for so long and all of a sudden their lives have been marginalised."
Mr Moynihan says there is fear and anxiety, but he says older people are best placed to make decisions about what is right and important for them.
No one could accuse Annie Culleton of being anxious or afraid.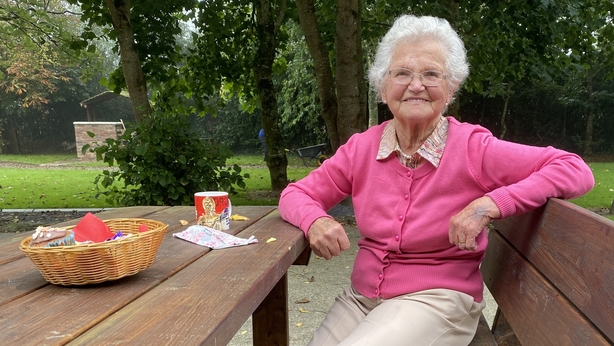 She is the oldest member of the Piercestown/Murrintown Active Retirement Group and turned 90 recently.
What did she do for her birthday?
"I don't think it's what I did, it's what everyone else did - it went on and on and on for about 10 days."
She is quite sanguine about the presence of Covid-19.
"It's like everything else, accept what is there and hope for the best and not the worst," she says.