The Irish Medical Organisation has reported a surge in the number of children attending GPs for assessment for possible Covid-19.
It said that the increase is being experienced across the country.
Chairman of the IMO GP Committee Dr Denis McCauley said that while doctors had anticipated this following the reopening of schools, doctors are struck by the volume of queries to GPs.
He said that parents with concerns about Covid-19 should focus on fever, sudden onset of cough, or a child who is generally unwell with loss of taste or smell.
Earlier, a Dublin GP said guidelines from the Health Service Executive on Covid-19 screening for children are evolving all the time and he has found most parents of young children are reacting reasonably to what is required.
Speaking on RTÉ's Today with Claire Byrne, Dr William Behan said where a child has a temperature and a cough or loss of smell or taste and febrile illness, a covid-19 test will be ordered.
However, he said he suspects the younger the child presenting with a positive result is, the less likely it is that HSE will advise screening those people around them, as they are less likely to pass on the virus.
He said some parents are keeping children with runny noses home from school, but not requesting Covid-19 tests.
---
---
The Irish Nurses and Midwives Organisation say there are 207 admitted patients waiting for beds this morning.
According to the INMO's Trolley Watch figures, 181 patients are waiting in emergency departments, while 26 are in wards.
There are 59 patients waiting for a bed at University Hospital Limerick, with 38 at Cork University Hospital and 16 at Mayo University Hospital.
Yesterday, Acting Chief Medical Officer Dr Ronan Glynn said it is "concerning" that the numbers of patients in hospital with Covid-19 have risen in the past week.
He said: "We are monitoring with growing concern the number of cases nationally, particularly in Limerick and Dublin where there has been increases in recent weeks.
"The next seven days are vital; everyone needs to reduce their contacts and assume any person they meet may be carrying the virus."
Senior political sources indicating that Dublin and Limerick are on knife edge RE Covid-19 and some type of restrictions could possibly be re-introduced there soon @rtenews

— Mícheál Lehane (@MichealLehane) September 8, 2020
The Cabinet has agreed that pubs that do not serve food will be able to reopen from 21 September, it is understood.
However, a group of publicans who gathered outside Leinster House said this is the fourth date they have been given to reopen and do not trust that it will happen.
The reopening will be subject to local restrictions that may arise from time to time, with indications that public health advice could impact on plans to reopen pubs in Dublin and Limerick.
The former President of the Irish College of General Practitioners has said she cannot see pubs that do not serve food reopening in Dublin or Limerick any time soon.
Speaking on RTÉ's Morning Ireland, Dr Mary Favier said she believes that the reopening of these pubs will be very contingent on what the local experiences are.
She said there are "issues of equity" and an argument could be made that counties with a low incidence of Covid-19 should be allowed reopen pubs.
Call for increased funding for cancer services
Sinn Féin's Health spokesperson David Cullinane has called for increased funding for cancer treatment and screening services as the winter months approach
He warned that acute hospitals are facing into a big challenge in the coming months with social distancing guidelines having an impact on capacity and screening services are down 70% compared to last year.
Deputy Cullinane said that breast screening is still not up and running and a number of women had contacted him in relation to cervical and breast check services.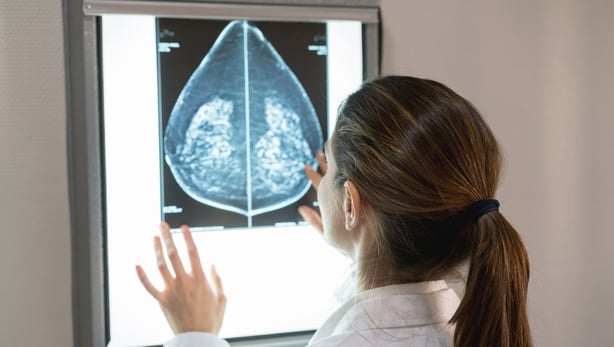 He said that people want screening done as quickly as possible and do not want it "put on the long finger".
Deputy Cullinane said living with Covid-19 means we have to ensure health services can provide Covid and non-Covid care.

The World Health Organization says data to date suggests 80% of Covid-19 infections are mild or asymptomatic, 15% are severe infection, requiring oxygen and 5% are critical, requiring ventilation.
Generally, you need to be 15 minutes or more in the vicinity of an infected person and within two metres of them, to be considered at-risk, or a close contact.
Additional Reporting Aisling Kenny