The aftershocks of the arrival of coronavirus will be long and deep.
It has significantly affected the operation of our health services and on a wider scale, society, business, and Government.
Every person's life has been altered in some way. Pandemics change history and people.
The last pandemic declared by the World Health Organization was in June 2009, with the novel influenza virus H1N1 - the swine flu. At the time, over 70 countries had reported cases.
But Covid-19 is different and has brought many surprises with it.
A novel virus has the ability to move around the world rapidly, especially with the scale of global travel today.
Around a quarter of the world were ill during the influenza pandemic of 1918-19.
During that crisis, 40-50 million people died. Reports of the time describe a disease with rapid onset, with death within hours.
The main concern for the world now is to survive this pandemic. But we need to buckle up for a long haul. Even as people are disoriented and overwhelmed.
The world has managed to survive plagues, leprosy, cholera, Spanish flu, Asian flu, the impact of HIV/AIDS, the H1N1 pandemic and SARS.
I was in journalism when HIV arrived around 1981, for SARS in 2003, for the H1N1 'swine flu' pandemic in 2009 and now for coronavirus, which officially started in 2019.
Coronavirus poses the greatest health test of modern times. It has barrelled through countries and continents and has the world in its grasp, after just nine months.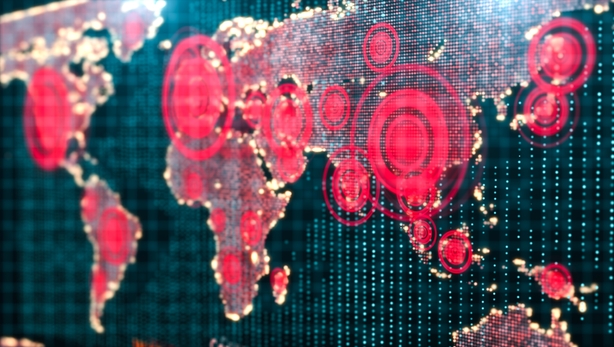 It is the subject of almost every conversation.
If this is to be a very long journey with Covid-19, the greatest challenge for any government will be to keep the majority of the population on side with the measures being taken to try to tackle it.
That requires leadership, clear science and detailed public data on how the virus is moving.
People want full explanations about the basis for all key decisions.
Consistency in approach is also important.
Ireland is at a critical juncture this weekend with Covid-19. But it is no time to panic.
The world is trying to buy time, for a treatment and perhaps a vaccine.
---
The latest spike in cases can largely be put down to outbreaks in meat factories and direct provision centres. So the causes and locations are known, which is good. But they must be controlled and prevented from occurring again. How they occurred in the first instance is a worry.
Community transmission in Ireland remains low, but that could change quickly and it is a concern that the 'R' number is estimated to be about 1.8.
Clear communication to the public is key now. But if there are contradictions, woolly explanations, or vagueness, then that will spell trouble.
The public may not like what they are hearing but if it makes sense, they will largely accept what needs to be done.
The new restrictions for Kildare, Offaly and Laois appear to be due to a failure of authorities to independently oversee and manage the well-known risks in meat factories and direct provision centres.
As a result, residents in those three counties must suffer. It's sad because most of these counties have had a tiny percentage of cases so far.
Lessons need to be learned so that it does not occur again in these counties or elsewhere.
This week, the Government decided to delay further the move to Phase 4.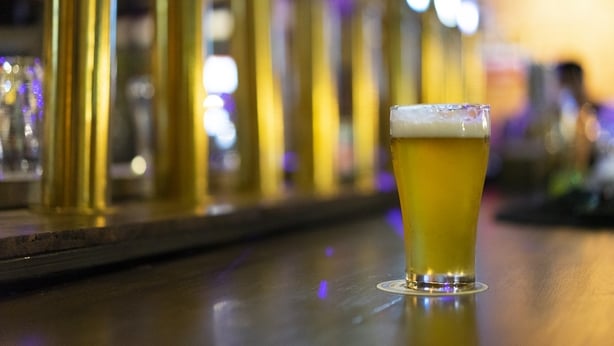 The expert advice was that as well as remaining to operate as restaurants, pubs that are open should close at 10.30pm. The Government opted for 11pm - a modest divergence from the NPHET advice.
Full details have not been provided on outbreaks linked to pubs here. Indeed, only a limited breakdown of the locations of outbreaks is available, which is unfortunate.
People may wonder what the point is of giving their name and contact details going into pubs and restaurants, if it is not possible to use this to identify where outbreaks are.
The concern about pubs and virus spread appears to be from the international experience where bars were reopened. For example in Scotland recently, it is reported that 32 people were infected, all having been in one pub.
There was also some head-scratching about the rationale behind the decision to have pubs/restaurants close at 11pm. If the public health view is that people should be home and out of all establishments, then some will argue that it should be called for what it is - a curfew for all and imposed as such.
Dr Gabriel Scally, a well-respected public health expert, has warned that alcohol is the virus' best friend and that the safe thing to do is to keep pubs closed.
It would be helpful if more fine detail was provided on each confirmed case here, while protecting patient confidentiality. It would contribute to ensuring continued trust in the track and trace system.
---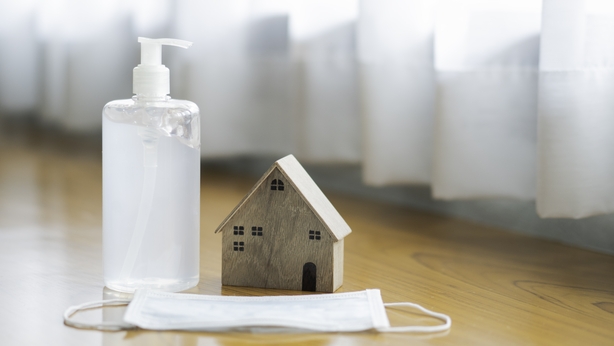 It is exhausting for people to be on high alert all of the time.
Social distancing, regular hand-washing, mask wearing, watching out for symptoms, trying to work, keeping home life going, caring for vulnerable people and kids, is a huge daily battle.
Keeping the generations together in this is vital too. The blame game does not help build solidarity between people of all ages. Some of the commentary on social media for example is inaccurate, unkind and divisive, deliberate or otherwise.
People must also remain conscious of their virus prevention civic duties in this time of crisis. Actions that place one person at risk, hurt us all, in the collective effort.
We have heard individuals on radio complaining about not being asked to leave a pub or restaurant after the allotted period of time.
People should not need to be told what to do, or wait to be asked to leave a premises - they know the guidance and can easily get up and leave themselves.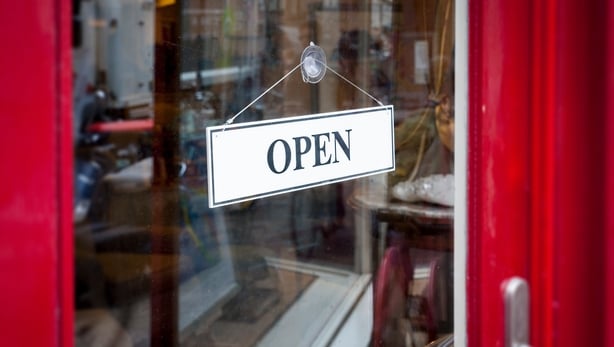 A tormented period of lockdown and reopening and lockdown and reopening could be fatal for society.
It would decimate business and result in massive job losses.
The impact would be general despair.
The World Health Organization has already warned of the danger of "response fatigue" among people, to measures introduced to curb the spread of the virus.
The danger would be societal breakdown, with all of the implications that entails.
So the responsibility on those who govern at this incredibly difficult time in history is very great indeed.
As individuals, we also have responsibility to do all we can for our family and friends and for the good of society.
The world is trying to buy time, for a treatment and perhaps a vaccine.
No one quite wants to consider the implications of not achieving these things in a year or two.
There is fear about what is coming in autumn and winter.
The health service must also be able to get back to providing non-Covid-19 care, to the greatest extent possible.
---
People are asking a lot of important questions and trying to process the unprecedented upheaval in their lives.
On travel, the basic advice from Government has been to stay in Ireland and holiday here.
Most cases of the virus have been seen in Dublin.
There was a point made during the week, when Phase 4 was deferred again, that cases in Dublin had reduced and more cases were being seen elsewhere around the country.
NPHET said it had observed a shift in the location of the majority of cases from the greater Dublin region, to other counties over the past 7-10 days.
It's hardly a surprise. Much of the reason for this is that people are following advice, taking holidays in Ireland and many have moved out of Dublin to holiday destinations around the country, for what's left of the lost summer.
The move out of Dublin late July/August is an annual event and completely predictable.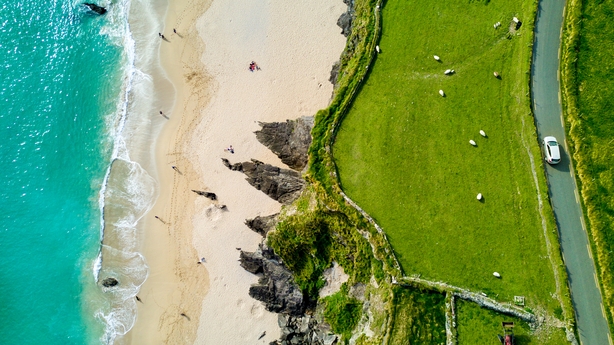 The difficulty holidaymakers face is that in some major holiday destinations here, there are crowds of people, with fewer places to go, due to the restrictions. So we have seen packed streets, queues outside those fewer pubs or restaurants that are open and the inherent dangers with these large gatherings.
With so many places shut due to restrictions, we are witnessing a pressure-valve situation. It's something that is completely predictable and should not come as a surprise to anyone who understands rural Ireland.
---
While some parts of the country may currently be temporarily busy, there is fear about what is coming in autumn and winter.
The Oireachtas Special Committee on Covid-19 Response published an important interim report on testing and tracing this week.
It has called for temperature screening of all entrants into the State from overseas.
A day after that recommendation, the watchdog, the Health Information and Quality Authority said evidence showed that mass temperature screening at airports is not likely to be effective in limiting the spread of Covid-19.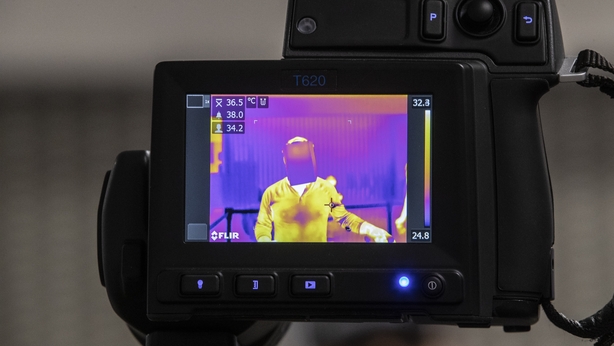 HIQA said detection rates were consistently low across the studies conducted.
What are the public to make of all these differing views about temperature checks?
It's like the lengthy debate about the benefit of masks, or whether one or two-metre distancing was enough.
When people see a clash of "expert" views, it causes confusion and can fuel discontent leading to divisions in society. Experts need to do more to try to present a clear, majority position on these issues. Or if they just don't know the answer, then say that.
The Oireachtas committee also wants regular testing of all healthcare workers to identify those without symptoms who are carrying the virus.
Its report warned that the HSE test and trace system is facing two severe tests in the months ahead - travel into and within the State and the 'flu season.
It wants a "more vigorous response" from the State to ensure contacts of confirmed cases are being tested for the virus and that this has to be "a mandatory public health responsibility".
It also says that mandatory quarantine on entry to the State from overseas should be monitored more closely.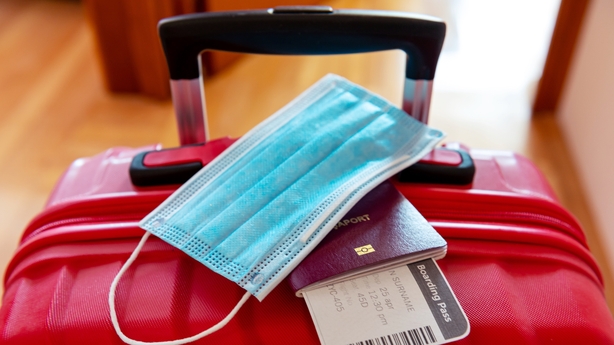 The report has also called for the HSE's target turnaround time for end-to-end testing to be one day, at most.
People with symptoms of the virus and those who have been told they were in contact with a confirmed case have a balancing responsibility - to self-isolate, to contact their GP immediately and to go for testing as quickly as possible, if that is what is advised.
From a virus containment perspective, Ireland has not been able to control arrivals into the country from airports, ports and from Northern Ireland. Some see this as a major weakness in our defences.
This week, NPHET reiterated its advice on a travel ban on non-essential travel for those countries with particularly high incidence rates, but the Government has so far decided against it.
If no formal testing and tracing system is in place for those arriving into Ireland, then no-one can quantify the impact of imported infections here. We simply do not know the scale of it. That is a cause for concern, given the need to seal off each and every avenue this virus is trying to use to spread and grow.
On the one hand, restrictions are being continued and new restrictions imposed here, affecting people, businesses and the economic future of Ireland.
On the other hand, visitors from other countries are allowed to come and go, and the public can see that. The danger is that this too will undermine public confidence and unity of purpose in trying to defeat coronavirus.
Ireland is not alone in this problem. During the week in Britain, the House of Commons Home Affairs Committee published an important report on Covid-19 border controls.
It found that there was uncontrolled importation of the virus from European countries and this contributed to the rapid increase in the spread of the virus in mid-March, and fuelled the overall scale of the UK outbreak.
The report says key actions should have been taken, to ensure stricter requirements on those arriving such as: mandatory self-isolation and increased screening, or enforceable quarantine.
It recommended widespread and targeted tests at the border, as in Iceland, Hong Kong and South Korea.
---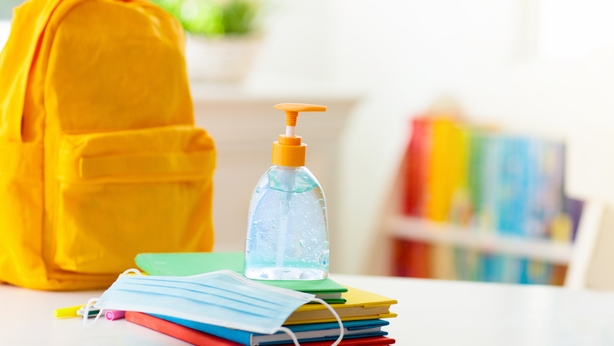 Children will be going back to school soon.
The European Centre for Disease Prevention & Control (ECDC) has published new advice on Covid-19 and children and the role of school settings.
It notes that a small proportion of overall Covid-19 cases - less than 5%, are among children.
When diagnosed, children are much less likely to be hospitalised, or have fatal outcomes compared with adults.
Very few significant outbreaks in schools have been documented and child-to-child transmission in schools is uncommon.
The ECDC says reopening of schools has not been liked to significant increases in community transmission.
Overall, it says that if "appropriate" physical distancing and hygiene measures are applied, reopening schools should pose no greater risk than reopening work or leisure environments.
But there is a caveat. The ECDC says that more specialised studies are needed to better understand infection and antibody dynamics with children. The information about children is limited, so it is an evolving situation.
We are dealing with a world problem. But we also have to manage what is facing us on this island and the challenges in every household.
There was little or no preparation for this journey we are on with Covid-19. We must adapt as we go and try not be thrown off course.
It's an uncomfortable trip. We have to stay in the right direction. And let's keep our collective heads.