A second Dublin construction site has been closed temporarily after a worker tested positive for Covid-19.
The East Quad site in Grangegorman has been shut down and a deep clean is being undertaken.
The site is a joint venture set up between John Sisk & Son and Spanish construction company FCC.
In a statement, a spokesman for John Sisk & Son/FCC said: "There is a single case of Covid-19 among one of the workforce on the Grangegorman East Quad site and the site has temporarily shut down for deep cleaning.
"The team are working with the HSE to follow all the protocols."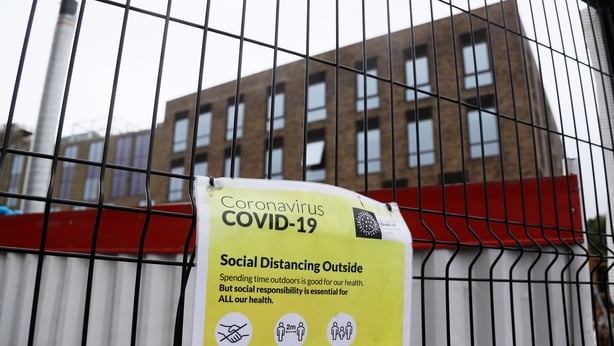 The East Quad, and its sister development the Central Quad, are for two new buildings to accommodate students at Technology University Dublin.
They were expected to be ready for the arrival of 10,000 students in Grangegorman this September.
This latest incident follows a building site operated by John Paul Construction being temporarily closed down on Monday after more than 20 workers tested positive for Covid-19.
That site will see the construction of a hotel and apartments on Townsend Street.
There are 200 people working on the site, but it has not been disclosed how many of them tested positive for the coronavirus.
On Monday, Acting Chief Medical Officer Dr Ronan Glynn said there had been more than 20 cases associated with the Townsend St site.
He said a number of other workers from the site had been tested and were waiting for results.
Dr Glynn said this was the first significant cluster on a construction site and there was a full outbreak control team in place.
---
---
A representative from the UNITE trade union said he said meetings are ongoing regarding the situation at the Grangegorman site.
Speaking on RTÉ's Today with Sarah McInerney, UNITE Regional Officer Tom Fitzgerald said: "The feedback I have gotten back from workers who are on the project is that there has been a lot of very good steps taken by the contractor there in terms of ensuring safety, social distancing, and masks and they seem to have acted quite quickly in these circumstances.
"All of those things bode well for the sector and for both the approach of the contractors and workers in the sector."
He said one of the calls UNITE has been making consistently for several months is for "pre-emptive steps" to be taken to maximise safety, with the availability of on-site testing across the sector.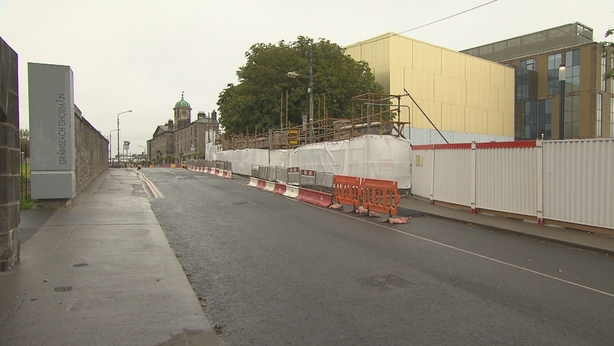 He suggested that this is made available on building sites, whether it is once a week or every two weeks, in conjunction with all those other steps that workers and contractors are already taking to ensure their protection against contracting Covid-19.
"We think it is very attainable and very doable," Mr Fitzgerald said.
He said there were 150,000 working in the sector, therefore the risks are huge in terms of the numbers potentially at risk of infection.
"Like in all circumstances, prevention is better than cure," he added.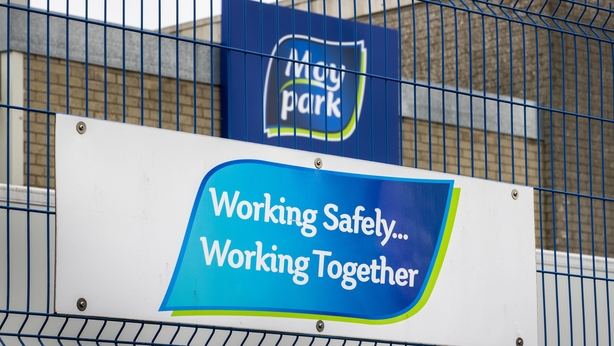 Meanwhile, a small number of workers at poultry firm Moy Park's factory in Co Antrim have tested positive for Covid-19.
It is understood that fewer than five employees from a workforce of around 1,400 at the Ballymena site have been affected.
The company says they are self-isolating on full pay in line with its coronavirus sick scheme.
For Covid-19, the World Health Organization says that data to date suggests that 80% of infections are mild or asymptomatic, 15% are severe infection, requiring oxygen and 5% are critical, requiring ventilation.